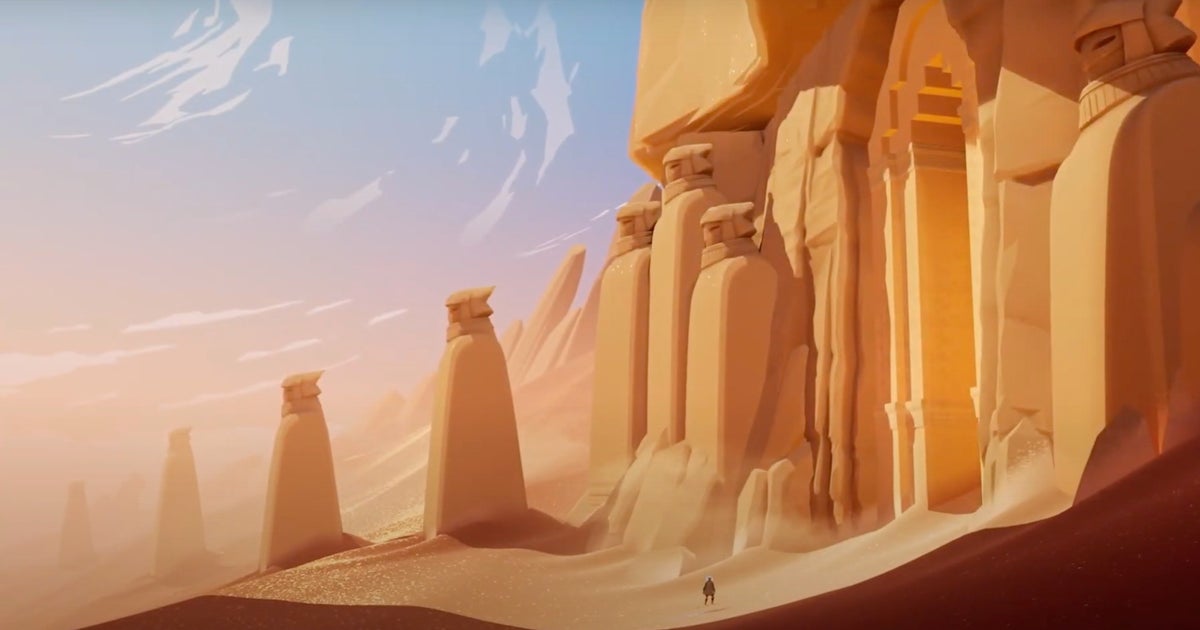 If you enjoyed ThatGameCompany's seminal Journey, and you loved Giant Squid Studios' Abzû, then you might very well like the latter developer's Sword of the Sea, which looks like both of those games lovingly squished together into a brand-new whole.
Sword of the Sea is Giant Squid's third release – following 2016's Abzû and 2020's The Pathless – and its announcement trailer, aired during tonight's PlayStation Showcase, featured a lone adventurer sandboarding they way through a strikingly rendered desert, all undulanting sands and ancient temples, that suddenly gives way to roaring waves and flying marine life.
What it all means is anyone's guess until Giant Squid is ready to share more, but it's coming to PlayStation 5 at some undisclosed future point.