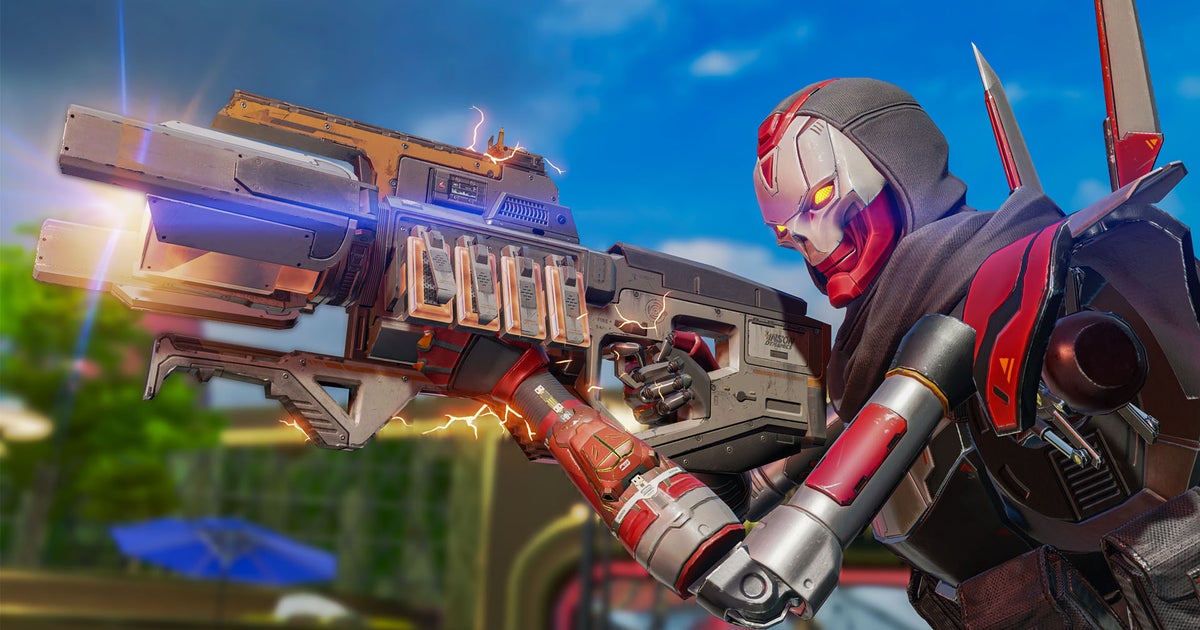 Apex Legends developer Respawn has banned over 2000 accounts for cheating as it gets set for next week's Harbingers Collection Event.
In a note posted to X/Twitter, the studio said it had identified and removed "2000+" cheaters and reminded players to "report any suspicious player activity through [its] in-game tools".
The Harbingers Collection Event – which sees our Legends "gear up to fight the end of the world" – launches on all platforms on 19th September and includes Living Shell Trios, World's Edge After Dark, and the usual cosmetics.
Living Shell trios sees us become "Messengers of Death", giving players a grenade, called the Rev Shell, which "seeks enemy targets and explodes on impact". World's Edge After Dark, on the other hand, introduce "a hellish version of Talos' battleground, complete with the resurrected Train".
Unlock items in the game's Rewards Track, and you can secure 24 limited-time cosmetics like Gibby's Grave Protector skin and matching Eclipse Bringer Charge Rifle skin, plus Fuse's Heirloom.
Unlock all of them before the event ends on 3rd October, and you'll secure Fuse's Razor's Edge, "an electric guitar tuned to shred enemies".
Here comes the ban hammer 🔨

This morning, we banned 2000+ @PlayApex accounts that were using cheats. As a reminder, please report any suspicious player activity through our in-game tools.

— Respawn (@Respawn) September 13, 2023

To see this content please enable targeting cookies.


Such a shame those 2000+ cheaters won't get to play, eh?
Respawn Entertainment recently opened a third development studio as part of its plans to make its free-to-play battle royale title Apex Legends a "10, 15 years or more" franchise.
Respawn's newest studio – which will operate alongside existing teams in Sherman Oaks, California and Vancouver, British Columbia – is based in Madison, Wisconsin, and will predominantly be focussed on supporting the development of Apex Legends' live service operations.