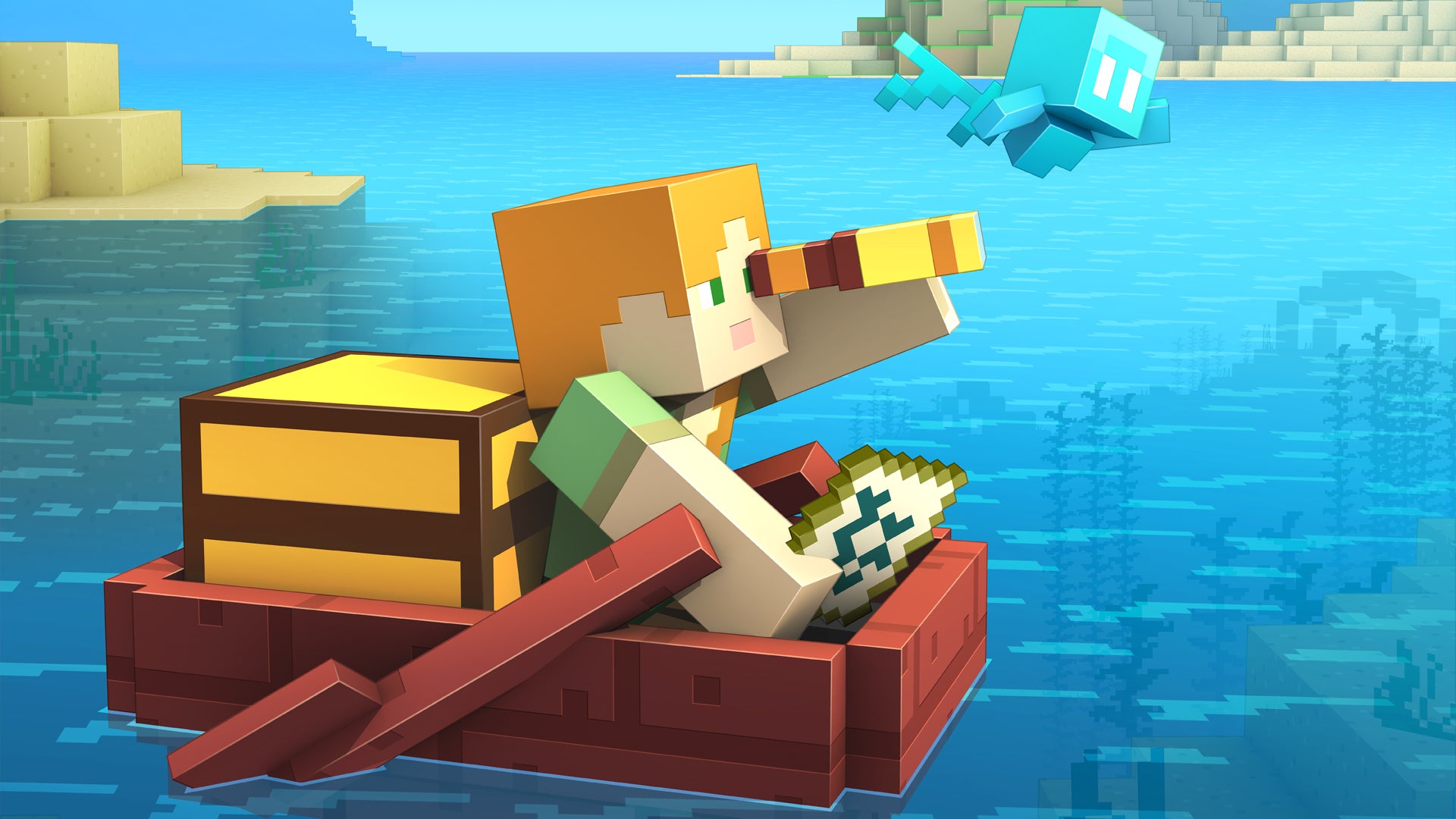 Minecraft's long-awaited The Wild Update arrives today and finally adds the game's intriguing Deep Dark biome: a fresh slab of world for you to explore, underneath the game's previously-permanent bedrock. It adds new enemies, fancy new building blocks and some odd new structures, left by past explorers. It's something fans have been wanting to dig into for some time.
Mojang originally announced Deep Dark almost two years ago, back at Minecraft Live in 2020. At the time, the biome was set to be part of the game's 2021 Caves and Cliffs Update (an offering that was further reshuffled after Caves and Cliffs was split in two). So, why the delay? What's been happening with Minecraft in the interim? And what's going on with that Jason Momoa Minecraft movie? I sat down with Minecraft's game director Agnes Larsson and gameplay developer Ulraf Vakninthe to find out more.
"We felt for a while 'this is a risk but we might be able to do it'," Larsson told me, of Deep Dark's original intended release date. "But then when we realised [we had to delay], we tried to take the decision really quickly because we would risk making people in the team very, very stressed out. And we also communicated about it really quickly because we wanted to be as transparent as possible about such a big decision.