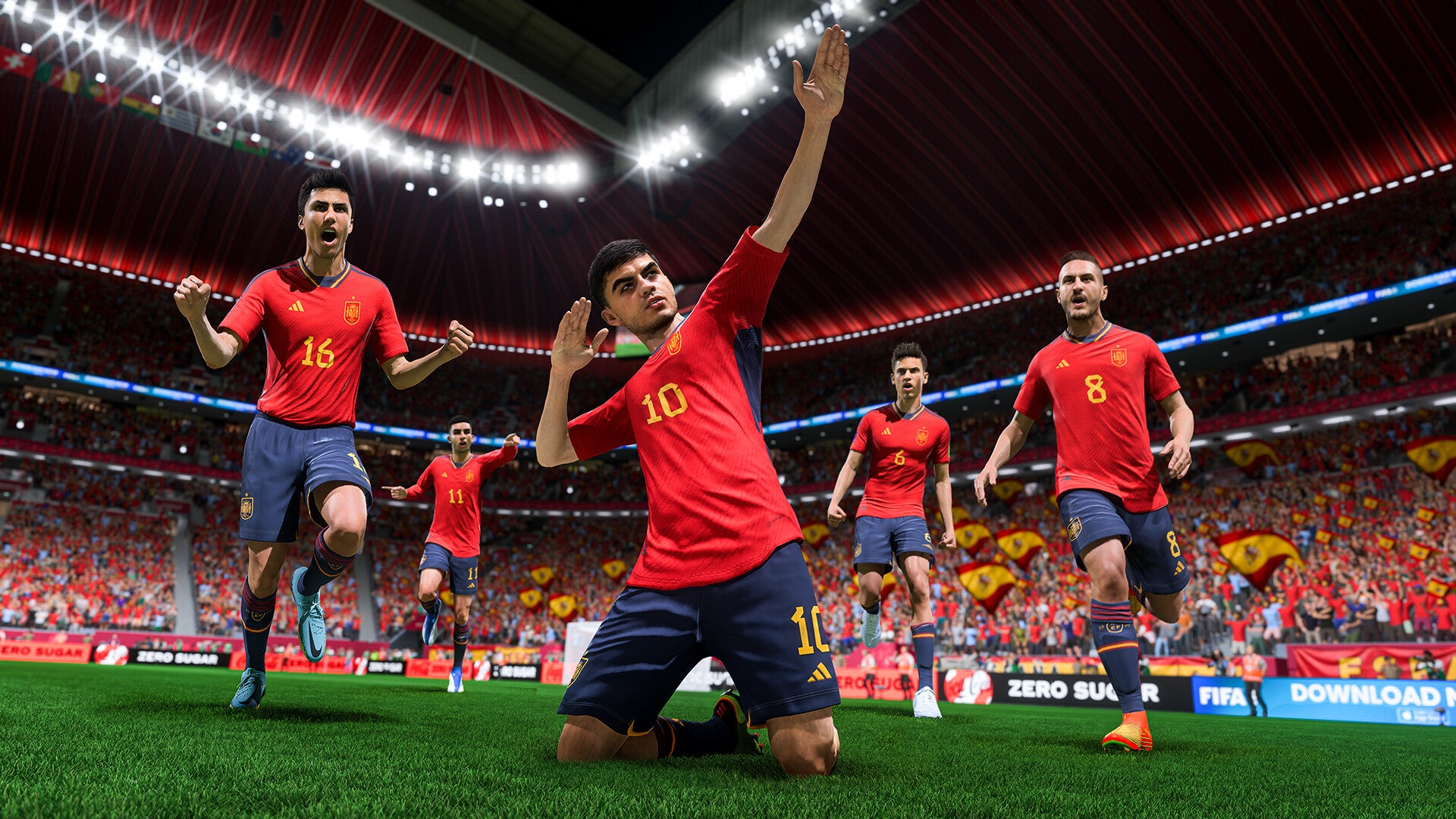 The average amount of money spent on a single video game last year in the UK rose by 6.7 percent to £36.47.
That's based on physical retail sales, per data from GfK courtesy of the Entertainment Retailer's Association Yearbook (thanks GamesIndustry.biz). For digital downloads, the average selling price was £15.19, a rise of 7.3 percent over last year (from data firm Omdia).
Since 2017, the average selling price of games has risen by 12 percent.
The news follows price hikes for major new releases last year. Some of 2022's biggest selling games released at £70 in the UK, including FIFA 23 (2.5m sales), Call of Duty: Modern Warfare 2 (1.68m sales), God of War Ragnarok (670,000 sales) and Horizon Forbidden West (530,000 sales).
Of course, that was on top of the PS5 console price increase too.
At the end of last year, Microsoft announced it would also be raising the price of its first party games. Is £70 a fair price to pay?
Further data reveals that just 3.2 percent of game sales come from bricks and mortar stores, with the remaining 96.8 percent split between online stores and digital download platforms.
Indeed, home delivery through online stores accounted for the majority of physical game revenue: 69 percent of physical game sales, down from 72 percent last year.
High street retailers did see an increase in sales to £110m – a rise from 2021's £84.1m (thanks to the pandemic) but still below 2019's £227.4m. Supermarkets, meanwhile, now account for just 8.2 percent of all physical game sales.
Lastly, there was an increase in digital sales for blockbuster video games: FIFA 23 and Call of Duty: Modern Warfare 2 both had an increase in digital sales compared to their 2022 counterparts.
PS5 games lean more towards physical sales, though this is likely due to official bundles with Horizon and God of War.