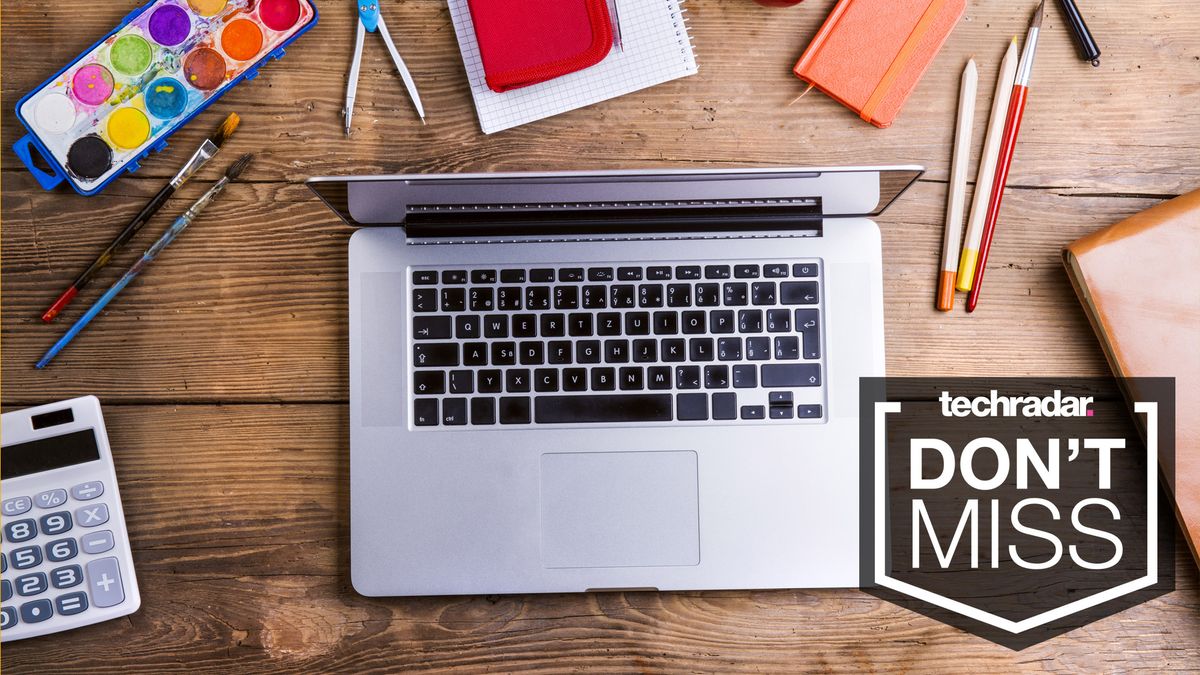 If you're looking to beat inflation and save some cash on essentials, then it's never to early to starting thinking about the back to school sales. Previously a rather small tie-in opportunity for retailer's, over the past few years we've seen these sales grow to encompass a huge number of products.
Unlike more defined events, the back to school sales tend to be a collection of limited-time promotions at retailers like Amazon, Best Buy, and Walmart. Generally speaking, they run from around mid-July to mid-September, although you can often find similar promotions even earlier than this.
Whether you're looking to snag a deal on a new laptop, tablet, or headphones or looking for bargains on backpacks, dorm-room furniture, or appliances, we've put together this back to school sales guide to get you clued up. Right now, we're just getting started so you'll find a quick overview of last year's back to school sales, what to expect, and a few buyer's tips.
As we draw closer to the event, we'll also be updating this page regularly with all the best deals as soon as they land. It's likely to be a few weeks yet before any good promotions land but we'll be keeping an eye out for sure. If you're interested, we'd highly recommend bookmarking this page for later.
When do back to school sales start?
Back to school sales are unique from other big retail events in the way they're generally not unified around a single date. Generally speaking, they run from mid to late July, through August, and up until mid September. Compared to something like Black Friday deals or the Amazon Prime Day sale, that's a really, really long time period.
Throughout this time, you can expect back to school themed sales to pop up with fair regularity at most of the big retailers. It's likely they'll keep the back to school branding absent from their sites until late August but you'll generally see great sales on things like backpacks and laptops throughout the summer months. Amazon Prime Day in particular is a great event to pick up all your school essentials as it spans across the whole breadth of the retailer's site.
Back to school sales: what to expect
Tons of deals on stationary, backpacks, laptops and Chromebooks – the latter of which being particularly suited to school work. In recent years, we've also seen retailer's looking to tie-in a rapidly expanding number of categories to the sales. Subsequently, you can even expect deals on things like furniture and appliances, both of which are a little more loosely related to school but more aimed at college students looking to furnish accommodation.
Who has the best back to school sales?
Due to its vast inventory and its excellent Prime Day deals event in mid-July (12th &13th this year) Amazon is probably the best overall retailer for back to school sales. It's a great place for everything from cheap Chromebooks to backpacks, and you can order them all at the same time, which is a plus.
For tech deals, Best Buy, Walmart, HP, and Dell are all fantastic options if you're looking for something computing related. The former two in particular always feature super-cheap laptops and TVs – perfect if you're a student looking to furnish your dorm.
Lastly, the past few years Apple has run its own back to school themed promotions – one of the rare times the retailer actually offers deals throughout the year. Apple's products can be pricey, and you'll have to prove you're a student, but we've seen it bundle in a free pair of AirPods with every Mac or iPad purchase previously. This is a promotion that its run the past two years previously so it's highly likely it'll crop up again.
Back to school sales: last year's best deals