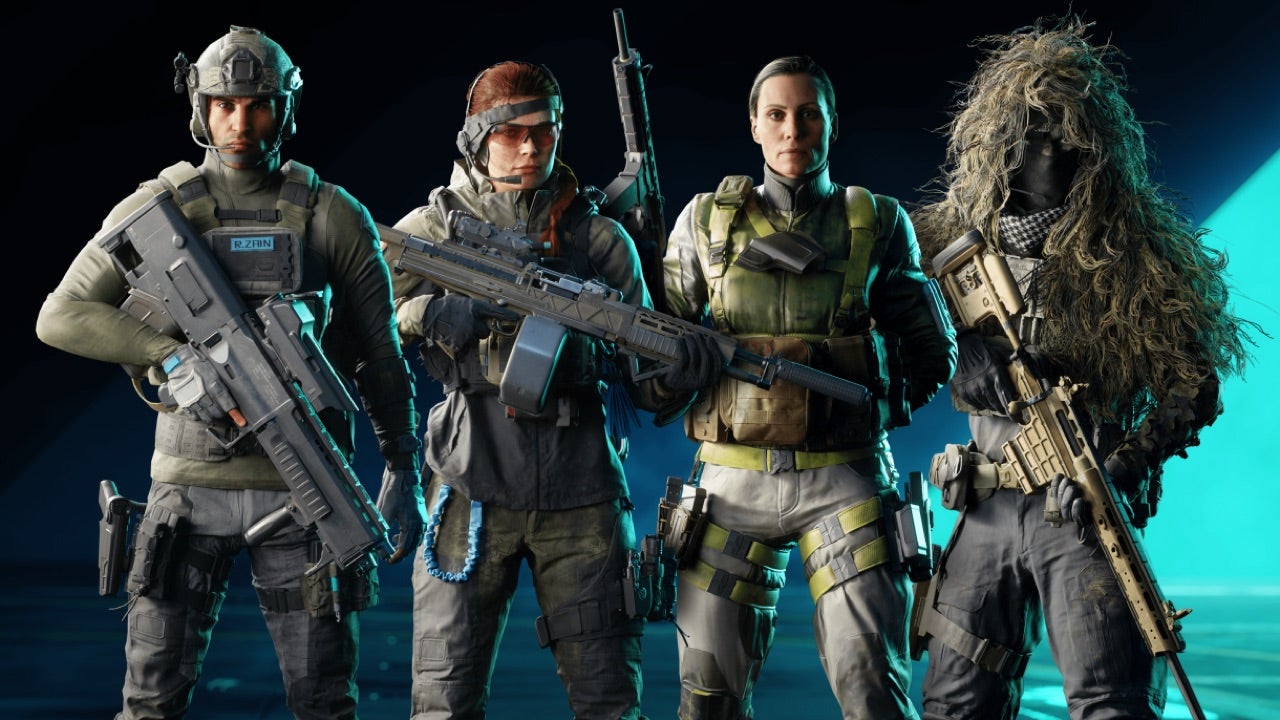 Battlefield 2042's long-awaited Class update, which rework's the beleaguered shooter's much-maligned Specialists system into something more closely resembling classes from previous Battlefield games, will launch next week, developer DICE has confirmed.
DICE announced it would be overhauling 2042's Specialists last August, saying feedback on the "polarising" system had highlighted concerns around "the loss of Class Identity, and a shift from familiar gameplay flow that [players] were used to."
As it previously explained, the goal of DICE's Class update is to give Specialists defined roles and an arsenal of gadgets, equipment, and weapon proficiencies suited to their specialisations. To that end, once 2042's 3.2 update arrives next week, players can choose from either Assault, Engineer, Recon, or Support. A far lengthier explanation of the upcoming changes can be found in DICE's blog post from last year.
Alongside the addition of Classes, 2042's 3.2 update also sees the introduction of DICE's previously promised Breakaway map overhaul, bringing new ice and snow shaders, heavy reworks for the town and nearby foundries, a repositioned oil rig (now closer to the action), new flags, plus the removal of the Outlook flag to create a "more engaging round of Conquest".
3.2 also brings the NVK-Box Suppressor, Thermal Scopes, Below Radar support for air vehicles flying below 30m, and more, as detailed in DICE's extensive patch notes. There's no specific arrival time for the patch just yet, but expect more details closer to release.
3.2 marks the latest major update for Battlefield 2042, which quickly become one of Steam's worst-reviewed games of all time after its launch in November 2021. Numerous delays for new content and features followed, but DICE has continued to stress its commitment to bringing 2042 "up to the highest standards that we all hold for the franchise".
Last year, DICE said it had learned "valuable lessons" from Battlefield 2042's release, saying it would be "reverting a lot of the changes" it made in the game for its currently in-development next Battlefield outing. According to several early playtesters, for instance, the next title's Specialist system will tie Specialists' roles to classes more closely, suggesting Battlefield 2042's upcoming revisions may be a sign of things to come.