Dual-camera phones are not particularly new. However, since the Apple iPhone 7 Plus was announced in 2016, manufacturers have been finding new routes to produce the best camera on phones with the help of a dual camera setup.
In fact, we witnessed a groundbreaking three-camera setup on the Huawei P20 Pro, followed by Samsung Galaxy A7 and now more handsets. But if you notice, the best camera phone in the market right now – the Pixel 3/XL still does the job with just one sensor, and phones like the Galaxy A9 with four cameras fail to match it.
There was a time when there were few phones with two rear cameras, but things have changed so much that the trend has entered the budget phone market too.
So, what are some of the popular dual-camera phones that we can find in the Indian mobile market today? Let's have a look.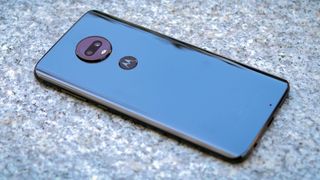 Moto G7 Plus
Display: 6.2-inch, Full HD (2270 x 1080) teardrop notch LCD screen | Processor: Qualcomm Snapdragon 636 SoC | OS: Android 9 Pie | RAM: 4GB | Storage: 64GB | Rear camera: 16MP + 5MP | Front camera: 12MP | Battery: 3000mAh
Detailed images in daylight
Good low-light performance
Good 4K video quality
No long-exposure night mode
Colour detection can be inconsistent
The Moto G7 Plus camera is the best specced of the G7 snappers, with a primary 16MP camera boasting an f/1.7 lens, a 5MP secondary sensor with an f/2.2 lens, optical image stabilization and a lot of shooting modes.
Picture quality is very impressive for the price. The higher pixel-count, when compared to the G7 and G7 Power's 12MP cameras, means results visibly showcase more detail in good light, while the optical image stabilization delivers impressive low light performance and video quality at up to 4K.
As for selfies, the 12MP front camera grabs a decent amount of detail, and you can use the screen as a fill flash to brighten things up and even things out.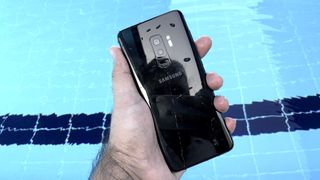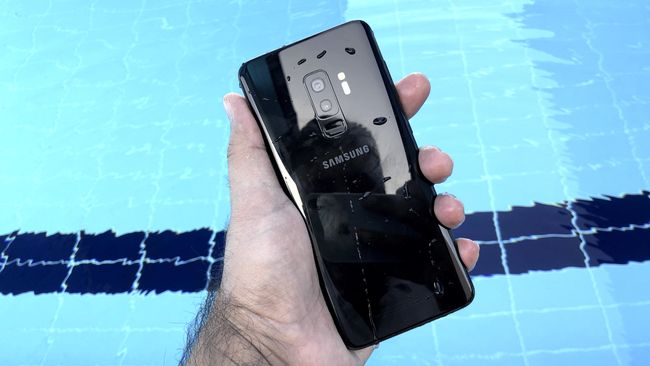 Samsung Galaxy S9 Plus
The camera beast from Samsung
OS: Android 8.1 | Screen size: 6.2-inch | Resolution: 1440 x 2960 | CPU: Exynos 9810 | RAM: 6GB | Storage: 64GB | Battery: 3,500mAh | Rear camera: 12MP + 12MP | Front camera: 8MP
Amazing display
Impressive low-performance
Old design
Samsung Galaxy S9 Plus brings along a new variable aperture which changes as per the demand of the condition. Meaning, the low-light performance improves as it lets more light to enter the camera.
The only issue here's is the aggressive noise reduction algorithm that soften the details. But still, the phone is great for any kind of photography, and IP68 certification makes it usable in different environments.
Read the full review- Samsung Galaxy S9 Plus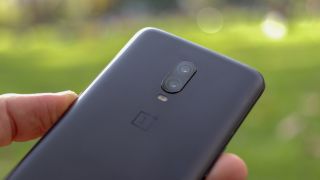 OnePlus 6T
OS: Android 9 Pie with OxygenOS | Processor: Snapdragon 845 SoC, 6GB/8GB RAM | Storage: 128GB/64GB | Display: 6.41-inch FHD AMOLED panel (1080 x 2340 pixels) | Rear camera: 16MP + 20MP | Front camera: 16MP
Impressive rear camera
Great front camera
Fluid performance
No headphone jack
No microSD slot
If you're looking for an all-rounder with a well-above-average camera in its class, the OnePlus 6T might just be your thing. The dual rear camera features a wide-angle lens paired with a 16MP sensor, as well as a secondary 20MP lens and sensor combination. Both lenses have a f/1.7 aperture. The front camera is a 16MP sensor with f/2.0 aperture.
Of all the phones under Rs 40,000, the OnePlus 6T is among the best for camera performance. While it can't boast of a camera like the Google Pixel 3, for its price, the OnePlus 6T can take some outstanding pictures.
Read our detailed OnePlus 6T review.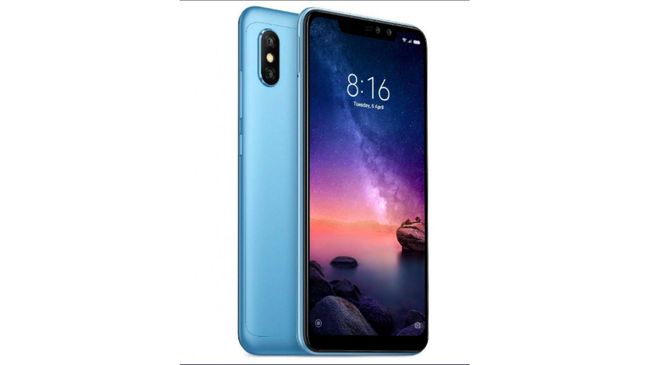 Redmi Note 6 Pro
OS: Android 8.1 | Screen size: 6.3-inch | Resolution: 1080 x 2280p | CPU: Snapdragon 636 with 4GB/6GB RAM | Storage: 64GB | Battery: 3,750mAh | Rear camera: 12MP + 5MP | Front camera: 20MP + 2MP
Dual front AND back cameras
Best-in-class camera performance
Great battery life
Dated design
Inconsistent edge detections in bokeh shots.
The Redmi Note 6 Pro succeeds an already great smartphone, and so brings enhanced cameras as the key update over its predecessor. It is also the first Xiaomi phone to have two cameras on the front for selfies, meaning it can click bokeh shots from both the sides.
Daylight shots are plenty impressive; but the Note 6 Pro brings impressive low-light photography to the budget smartphone segment, and that's rare. Pictures clicked in low light with the Redmi Note 6 Pro don't show heavy noise or grain, and that's something rare on smartphones of this range.
It retails for Rs 14,699 on Amazon.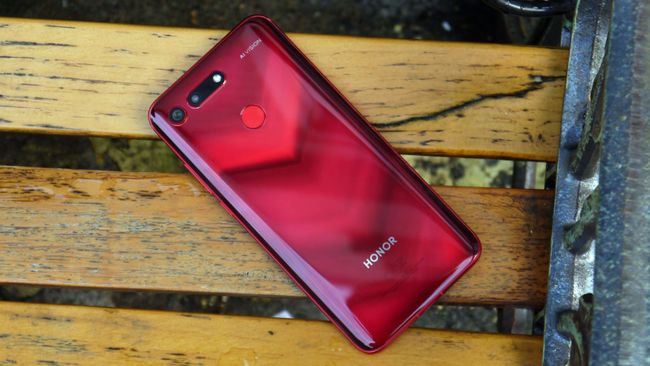 Honor View 20
OS: Android 9 Pie | Processor: Kirin 980 SoC with 6GB/8GB RAM | Storage: 128GB/256GB | Display: 6.4-inch 1080 x 2310 LCD screen (1080 x 2310 pixels) | Rear camera: 48MP + 3D camera | Front camera: 25MP
Secondary ToF camera for AR and gaming
Impressive low-light shots even in standard mode
Good selfie camera
No wide or zoomed rear lenses
Doesn't yet have Google ARCore support
The Honor View 20 Pro has two rear cameras. But the second is a ToF (time of flight) 3D camera, rather than one that adds a zoomed or wide-angle view. AI images have a more natural look than those of some older Huawei/Honor models when using the main sensor. There's a multi-exposure mode for night shooting too. It's very similar to the super night mode introduced in the Huawei P20 Pro.
The Honor View 20 has quite possibly the best camera you can get at the price right now. This is in part because Honor is first off the blocks to have a go at using Sony's new ultra-high res hardware. But it also benefits from much of the camera processing development work put into phones like the Huawei Mate 20 Pro and P20 Pro.
Read our full review here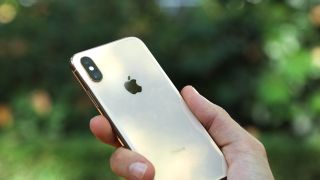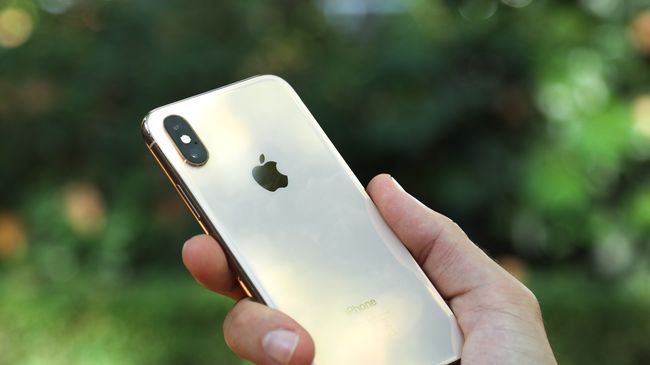 iPhone XS/XS Max
OS: iOS 12 | Screen size: 5.8/6.5-inch | CPU: A12 Bionic | Storage: 64GB/256GB | Rear camera: 12MP+12MP | Front camera: 7MP
TrueDepth selfie camera
Natural looking shots in daylight
Improved low-light photography
Pricey. So pricey.
Difficult to use one-handed (XS Max)
At first glance it appears that the iPhone XS and XS Max have the same camera as the iPhone X. The dual rear camera module has two 12MP sensors- one wide-angle and one telephoto- with the same f/1.8 and f/2.4 apertures.
However, there are some key differences.
The iPhone XS Max and XS both feature Smart HDR, absent in the iPhone X, which ensures that all areas of the photo are well lit and detailed. You can also edit the level of background blur in portrait shots, something that iPhones have been lacking for a decade.
The 7MP camera has also been upgraded over its iPhone X counterpart. It also gets the new Smart HDR mode as well as portrait mode, and implements the bokeh effect digitally.
If you don't mind shelling out Rs 99,900 and above, then the iPhone XS and XS Max are two of the best camera phones in the market right now.