The best Black Friday tablet deals are now rolling in, as we're just a day away from Black Friday 2022 itself, which is set to take place on November 25 this year.
If you're in the market for a new tablet, there's already a selection of noteworthy deals to check out, and we expect loads more deals will arrive leading up to and on Black Friday.
While most people expect the hottest deals to appear on Black Friday and run across the weekend through to Cyber Monday (November 28), that's not really the case anymore, with select retailers launching their own dedicated sales events ahead of Black Friday that sometimes offer up bigger discounts than you'll find during the main sales event itself.
Those after noteworthy Black Friday tablet deals need to be prepared for a mixed bag that'll most directly vary depending on what sort of tablet you're hoping to find discounts on.
Black Friday iPad deals have finally picked up, with Best Buy offering up to $400 off 2021 iPad Pro models, as an example.
To help you pick up on the latest and greatest discounts, this article is here to guide you through everything you need to know in order to pick up the best Black Friday tablet deals.
Black Friday tablet sales (US): quick links
The best Black Friday tablet deals in the US
Black Friday tablet sales (UK): quick links
The best Black Friday tablet deals in the UK
Should you wait for a Black Friday tablet deal?
Black Friday never offers the best quality of deals, but it does offer the biggest quantity of them.
That means, for Black Friday tablet deals, a much wider range of tablets will be discounted than they are at any other time of the year – great if you don't know what you want to buy. However discounts for individual models will usually be better at specific other points in the year, so if you know which tablet you want to buy, Black Friday might not be as useful for you.
So wait for the tablet Black Friday deals if you're looking to peruse the market, or buy accessories, but if you have one tablet you're looking to buy, maybe wait a little longer.
Buying tips: 3 of the best tablets to look for on Black Friday
The last of its kind
Alongside a duo of updated iPad Pros, the new 2022 standard iPad marks a notable shift in Apple's baseline tablet family, making the ninth-gen iPad from 2021 – which the company continues to sell – the last with a Lightning port and a home button. Although the retail price has remained the same direct from Apple in the US, the company actually upped it in other regions internationally, making deals from other retailers besides Apple that much more significant. Even with the official price hike, keep your eyes out for reductions elsewhere. Read more: iPad 10.2 (2021) review
For
Upgraded selfie camera for video calls
True Tone display
Against
No Face ID
Doesn't support newer accessories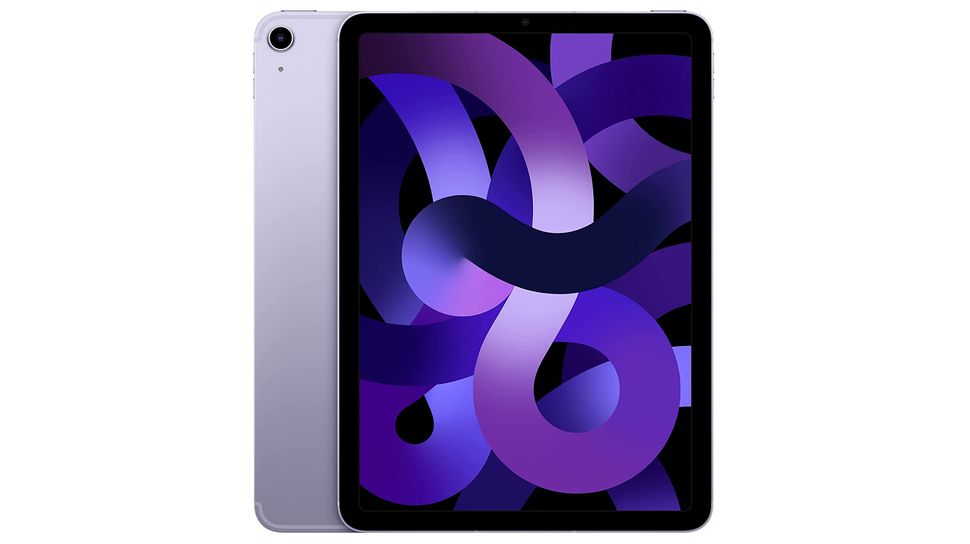 The most balanced tablet of 2022
After a two-year hiatus, Apple served up an updated iPad Air that's most notable improvement was a jump to the company's computing-class M1 chipset. Now that we have the full roster of 2022 iPad models out in the wild, the 2022 iPad Air looks like it serves up the sweet-spot of performance and functionality, paired with the fact that it arrived months prior this year's base and Pro iPads means there's a far greater likelihood that discounts will be cropping up from multiple retailers. Read more: iPad Air (2022) review
For
Speedy performance
Incredibly versatile
Against
Battery life only average
64GB is too little storage for base model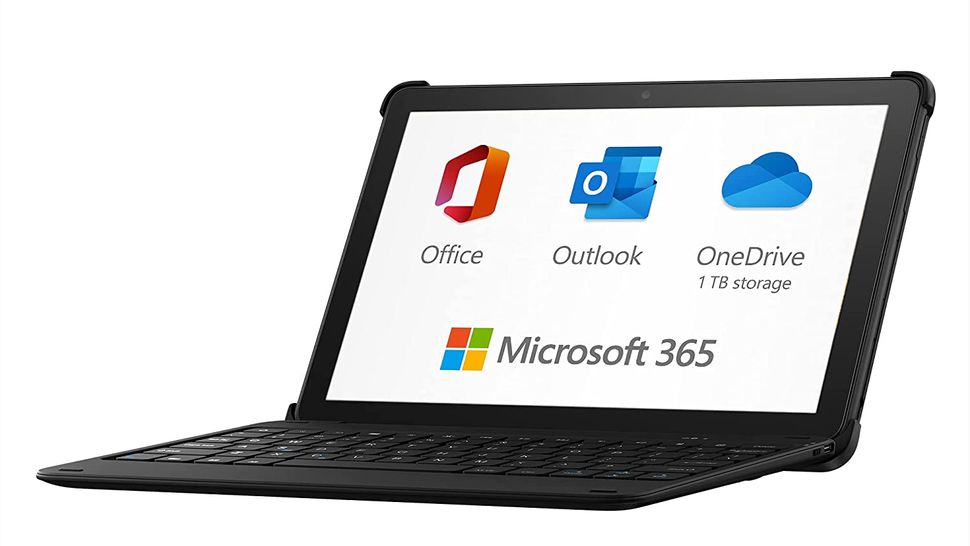 3. Amazon Fire HD 10 (2021)
The affordable, portable productivity machine
The big hook with Amazon's 2021 Fire HD 10 slate was that it could be had as part of a productivity bundle that also included a keyboard cover and a year's access to Microsoft Office 365 included in its price. That offer still stands and Amazon keeps reducing the price of the deal, making not just the Fire HD 10 but access to Office 365 increasingly better value. The HD 10 also doubles as an Amazon Echo Show, making it a good smart home companion too. Read more: Amazon Fire HD 10 (2021) review
For
Consistently long battery life
Echo Show substitute
Against
Limited software and apps
Unimpressive audio and cameras
Black Friday tablet deals: our predictions
When will the best Black Friday tablet deals start in 2022?
Black Friday deals have already kicked off; now that we're less than 48 hours away. Select retailers, especially those in the US, like BestBuy and Target, already have Black Friday sales on select tablets, however, the best deals are likely still to come.
Amazon is offering discounts on its own products ahead of November 25 – that means the likes of Fire tablets and Kindles are already seeing some reductions, but for other slates – like Samsung, Lenovo and Kobo tablets – you may want to wait until the weekend itself to grab an offer.
Sometimes, we see tablet deals hit on Cyber Monday instead, and that'll also be the best time for accessory discounts; think Apple Pencils, cases and the like.
What Black Friday tablet deals do we expect to see in 2022?
The biggest deals will probably be on Amazon's devices, judging by precedent: that means Fire tablets, Kids tablets, and Kindles. Each could see discounts of around 40%, on both the gadgets and any accessories you might want for them.
We might see fair discounts on many mid-range and cheap Android tablets, like those from Lenovo in particular, as the company has loads.
Opposite from Amazon, Apple's tablets often have pretty poor discounts, at least for new iPads. They'll often get 10% or 20% reductions which, especially for the top-end models, doesn't exactly make them that much more affordable. Older iPads sometimes see better discounts, but they sell out fast.