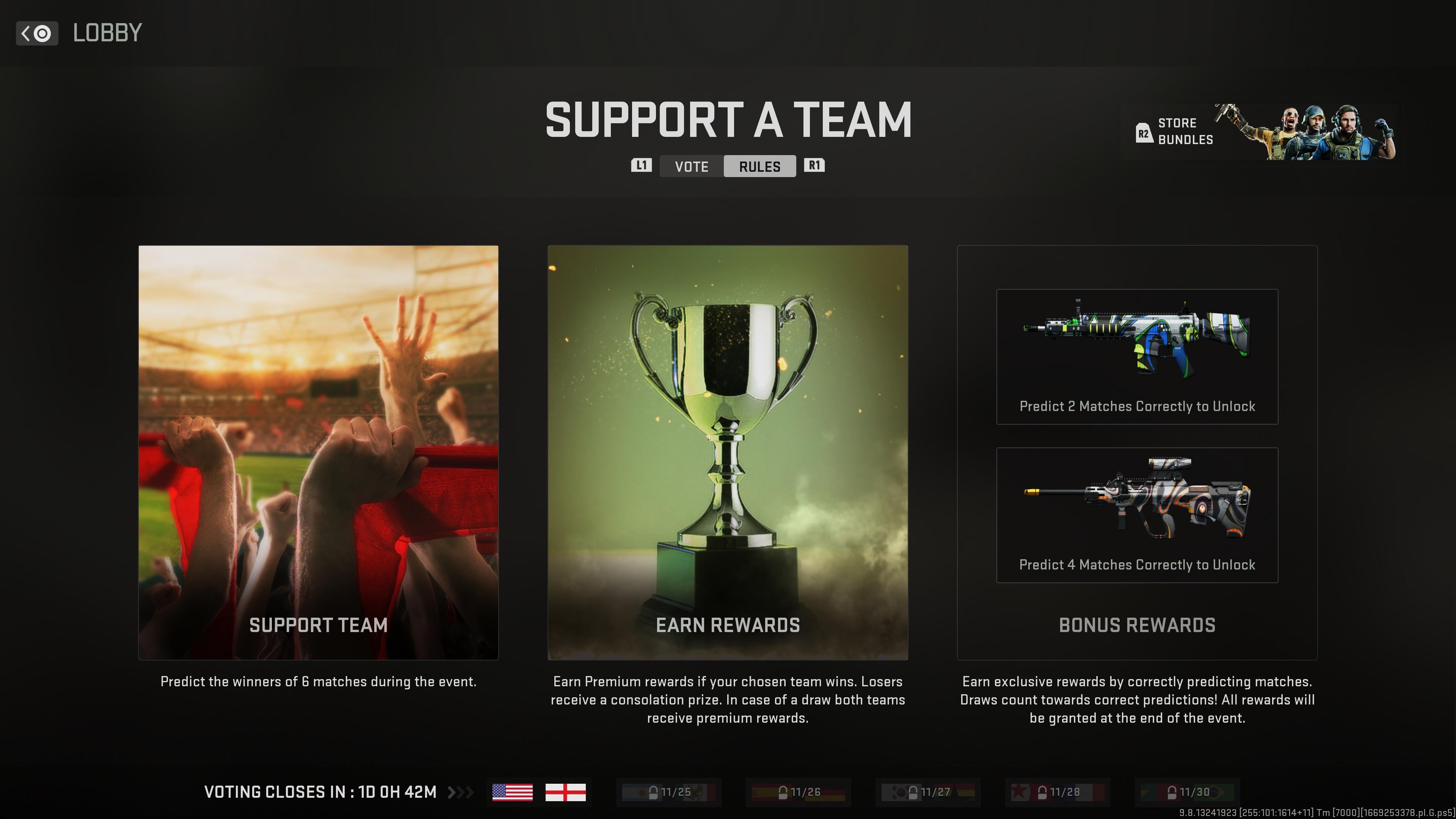 As the World Cup kicks off, video game publishers have of course devised strategies to cash-in on the hype. EA has an officially licenced World Cup mode in FIFA 23, while Epic has some not-so-official World Cup skins in Fortnite.
Activision falls under the latter category with what is possibly the most creative (or bizarre) tie-in I have ever seen.
In Call of Duty Modern Warfare 2/Warzone 2.0, players can now vote on which team they think will win future matches. Those who guess correctly get 10,000 XP, that national team's flag as a Calling Card, oh and a remix of their national anthem.