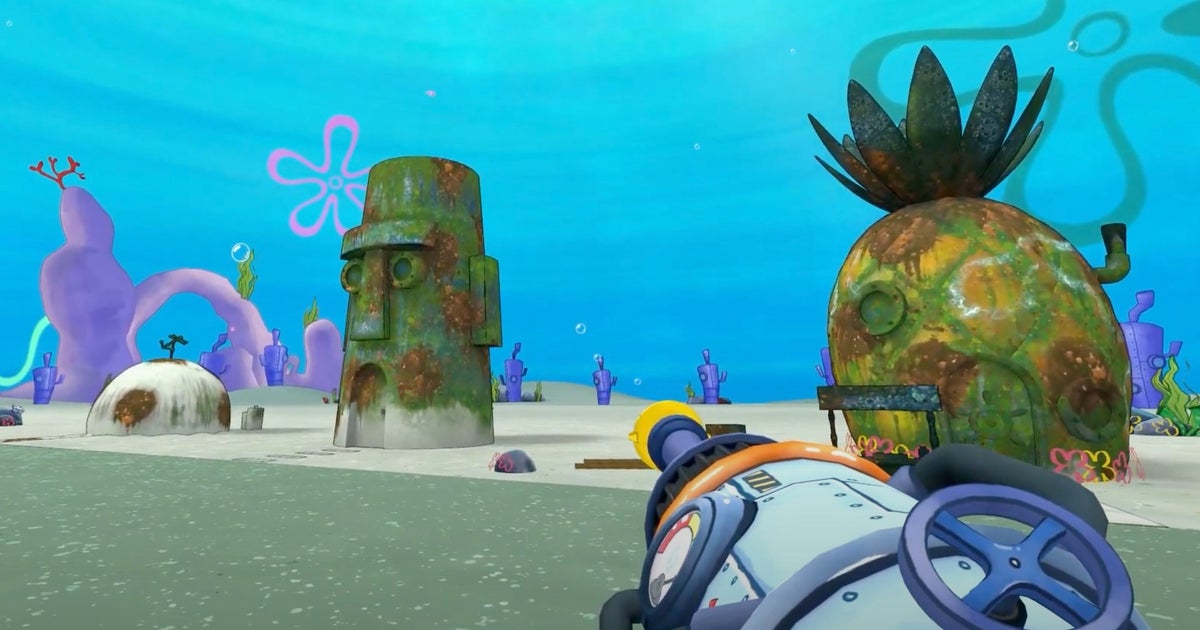 PowerWash Simulator is about to get a whole lot wetter as the wonderful hose-'em-up heads to the depths of the ocean as part of a new SpongeBob crossover DLC, arriving this "summer".
Details on PowerWash Simulator's SpongeBob SquarePants Special Pack are slim at present, but a teaser video announcing the crossover does offer a glimpse of a player taking in the sights of an unusually mucky Bikini Bottom, nozzle in hand.
Although PowerWash Simulator has recieved a couple of free crossovers previously – whisking players to Tomb Raider's Croft Manor and Final Fantasy 7's Midgar – SpongeBob will be the first in a series of paid Special Pack DLC crossovers, which were announced as part of developer FuturLab's 2023 content roadmap back in April.
At the time, it outlined plans to release one paid Special Pack crossover and one free update per quarter throughout year, the latter taking players to new areas of Muckingham, the not-entirely sensible setting of PowerWash Simulator's base game.
We've already had a sizeable first free update – The Muckingham Files – which arrived last month as part of PowerWash Simulator's Q2 offerings, so a "summer" release for the SpongeBob Special Pack would seem to suggest there's been a bit of slippage in FuturLab's plans.
Whenever it eventually shows up, though, PowerWash Simulator's SpongeBob Special Pack will be available on for PlayStation 5, PS4, Xbox Series X/S, Xbox One, Switch, and PC.