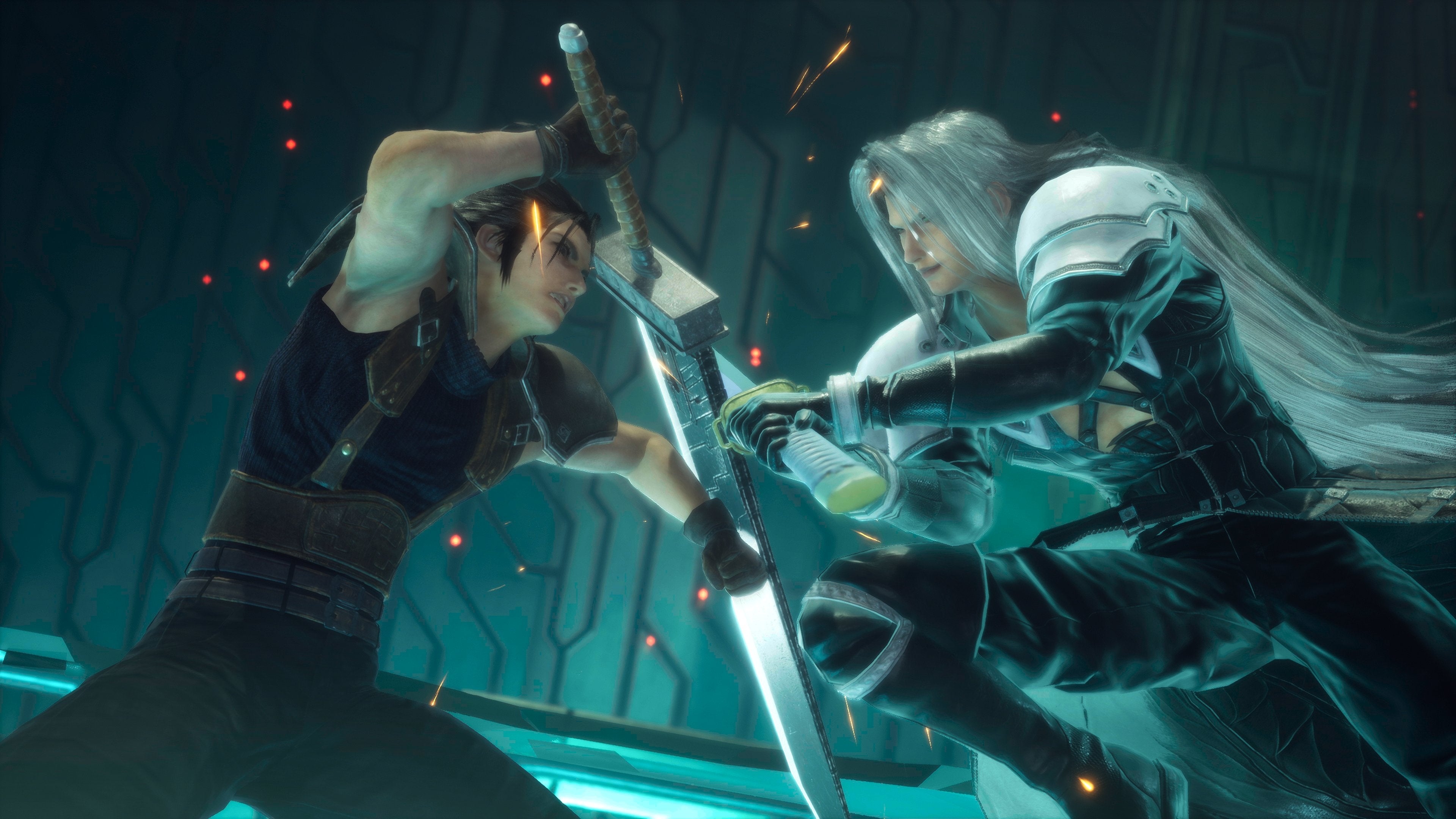 A new mod for Crisis Core: Final Fantasy 7 Reunion reverts the voice acting back to the original English cast.
The remaster of the PSP game, released in December, used the voice cast from Final Fantasy 7 Remake, differing from the PSP original Crisis Core.
Now, thanks to modder Svenchu, Rick Gomez (Zack Fair), Steve Burton (Cloud), George Newbern (Sephiroth), Andrea Bowen (Aerith) and Oliver Quinn (Genesis) can now be heard in the remastered game – on PC at least (thanks Siliconera).
However, this doesn't work for all voice acting. The PSP original only had voice acting for specific scenes, while the new remaster has voice acting throughout. That said, Svenchu is working on removing the new voice acting for those wishing for a PSP-like experience.
The modder is also working on replacing the voices in FMV cutscenes, as well as in combat.
Alternatively, simply switch the language to Japanese where the same voice actors were used across the original and remastered version.
Crisis Core: Final Fantasy 7 Reunion released in December across PC, PlayStation and Xbox consoles, and Switch.
"Crisis Core Final Fantasy 7 Reunion is a somewhat frivolous game, but it's also a fun one. One that not only reinvigorates the PSP prequel, but legitimises its existence to Final Fantasy 7 and to Remake with newfound cohesion," I wrote in our Eurogamer review.
This mod is particularly aimed at those with fondness for the original, undermining the steps taken by Square Enix to bring the remaster in-line with Final Fantasy 7 Remake. It's available on Nexus Mods.