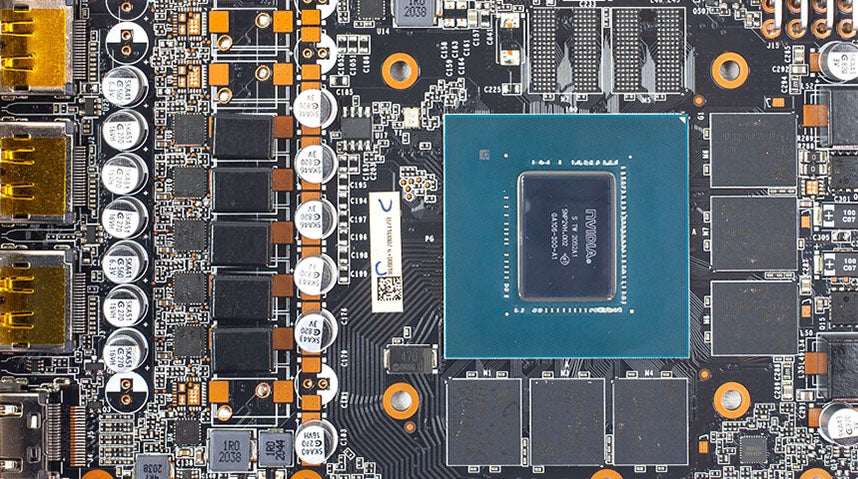 DF Direct Weekly returns for its 95th instalment today and while we do discuss the layoffs at Microsoft, the PSVR2 launch window line-up, and the death of Stadia, our major topic for discussion concerns the rising min-spec requirements for PC games. Forspoken and Returnal are two of the latest titles to reveal their recommended specs and there's a growing sense that some developers may be failing to deliver the kind of scalability required to ensure good performance across a cross-section of mainstream PC hardware. So what's the reality of the situation – and are PC min specs truly out of control?
This is a difficult question to definitely answer because game performance is tied to a great many factors – not least of which is the competence of either the codebase or the PC version in particular, but most importantly, the scale of the ambition in the game itself. Take The Callisto Protocol, for example. It runs relatively well on consoles, but the PC CPU requirement is bafflingly intense in relation to its PS5 and Xbox Series counterparts. Gotham Knights on the other hand just runs poorly on all systems, so the only route forward for PC is more powerful hardware in an attempt to mitigate issues. When it comes to the PC versions, there's the sense that they should be running better.
However, it's more the scale of ambition that we need to consider, particularly as we begin to move beyond the confines of the cross-gen transition. In accommodating both eighth and ninth-gen consoles, developers have had to accommodate console hardware with poor CPU performance paired with a minimum of 1.4TF/1.84TF of GPU compute up to 10.3/12TF monsters from Microsoft and Sony, with both machines delivering reasonable amounts of CPU performance to boot. As developers emerge from cross-gen and target modern consoles more directly, the baseline shifts – and inevitably, PC requirements must change too.
If we consider how the current consoles compare to existing PC hardware, we're effectively looking at a Ryzen 5 3600 paired with something akin to an Nvidia RTX 2070 Super/RTX 2080. While the CPU side of that equation sits comfortably in the mainstream, the GPU factor remains considerably expensive. Meanwhile, the developers of titles like A Plague Tale: Requiem, Forspoke and Returnal are putting those elevated GPU resources available to the test. Of the three, only Asobo's Plague Tale offers a good degree of scalability based on its console profile: a 1440p native resolution (with TAA upscaling to 4K) paired with tweaked medium settings opens the door to less capable hardware achieving equivalent performance at lower resolutions. Even so, with a 30-40fps target on consoles, it's still a challenge.
With Forspoken, we've yet to see the PC build (it unlocks literally as this article goes live) but the idea of a GTX 1060 delivering 720p at 30fps on minimum settings is hardly implausible – nor unacceptably poor – considering that PS5's performance mode can hit a minimum internal resolution of 720p with a pass of FSR2 to deliver a 1440p output, scaled again to 4K. Similarly, Returnal operates natively at 1080p on PS5 with a checkerboard pass to 1440p then another upscaling pass to 4K. These are demanding games then, and it's only natural to see the PC versions require more powerful hardware to deliver experiences equivalent to the console standard.
It's always been the case that more modern games require a step-up in hardware – and in fact, while hard to imagine these days, a challenging new title that practically demanded an upgrade was even welcome back in the day.. The difference now is that while there are some reasonable CPU, RAM and SSD deals, finding graphics hardware broadly comparable to the latest consoles at a good price is challenging. Users are looking to extend the life of their hardware as much as possible and the stark reality is that legacy graphics hardware fails to match the potency of the latest consoles.
In the latest Steam hardware survey, I'd suggest that only two of the top ten GPUs (RTX 3070, RTX 3060 Ti) have the raster performance to exceed PlayStation 5 and Xbox Series X, while the most popular graphics hardware consists of the venerable GTX 1060 and the bafflingly poor GTX 1650, its numbers bolstered by its ubiquitous presence in a generation of laptops. It's all about the upgrade then – but upgrade to what?
So, are PC minimum specs 'out of control'…? I'd suggest not – this is the natural evolution of spec requirements in line with the new baseline set by the latest consoles. The problem is more about the lack of a decent GPU at mainstream price-points. The Radeon RX 6600 is lauded as the closest thing to a good deal at the moment but in my tests with it, raster performance is fine but RT is not. What I'd really like to see is a lasting price cut to the RTX 3060 12GB, which I've found to offer a decent combination of raster performance, DLSS and RT – plus some degree of future-proofing on the memory front. Occasional deals have taken the 3060 closer to the sweet spot, but we're not quite there yet – and the main issue I have based on recent pricing is that we may still be a long way off where we need to be.

To see this content please enable targeting cookies.

Go To Source