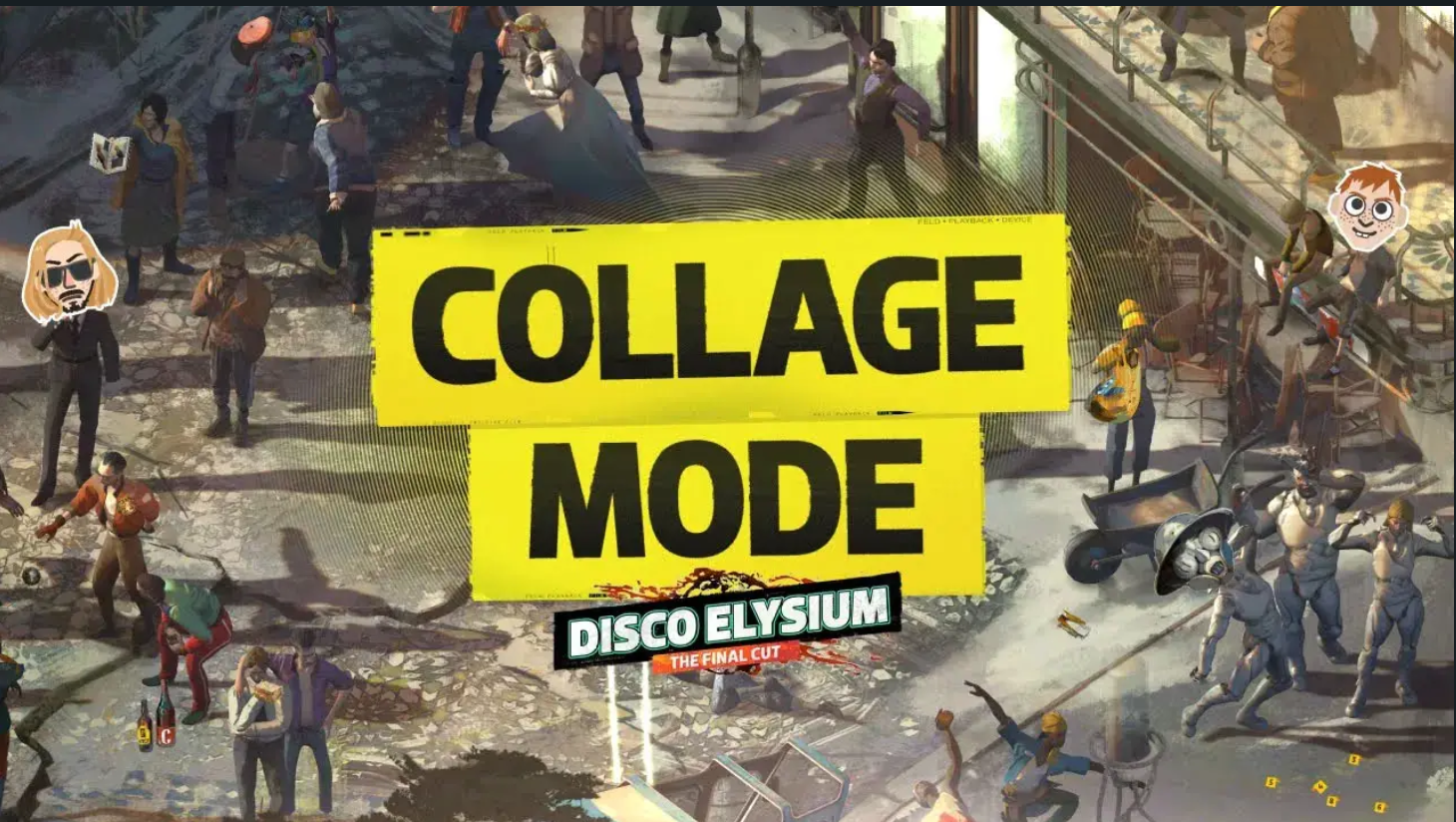 ZA/UM has released a new "Collage Mode" for Disco Elysium.
The brand-new mode – which is out now on PC, and coming to consoles "over the coming days" – gives players "full access to characters, environments, effects, and custom dialogue to create the screenshots that they have always desired".
The new mode lets players place characters "across the game's paintery environments and then pick from a range of silly and sensible poses", apply filters and frames, and even write their own dialogue to "create a whole story with a single image by entering custom text that can be placed anywhere".
"Collage Mode is an incredible tool that puts the characters, environments, and visual effects from Disco Elysium into the hands of all the players to create original art," explains Kaspar Tamsalu, art director at ZA/UM Studio.
"It also allows you to examine our brush strokes up close and lets you pose and twirl the character models as if they were toys in the palm of your hand. You can really see up close how the artists came together to create the game's distinctive look, which extends to brand new art we made specifically for this mode."
This latest update comes in the shadow of a public dispute between the studio and several of its former staff. Former ZA/UM creatives Robert Kurvitz and Sander Taal recently responded to the studio's recent press release, disputing much of what it says.
In a statement to Eurogamer, the duo describe ZA/UM's announcement as "wrong and misleading in several respects". It also, they continue, "seeks to unfairly paint us – the remaining minority shareholders in ZA/UM – as mere disgruntled employees.
While ZA/UM states that Kurvitz and Taal's employment claims against the studio were withdrawn for lack of evidence, the pair say they viewed the dismissal "as part of a larger campaign against us and will pursue legal options accordingly".