CCP Games has unveiled its 12-month development plan for Eve Online.
"Commemorating the MMO's landmark 20th anniversary throughout 2023", CCP has plans to release two new expansions, launch Microsoft Excel integration in May for Omega subscribers, as well as usher in the Lunar New Year event, which goes live on 19th January.
The expansions hope to "build upon the dynamic" narrative from Uprising, offering "fresh storylines, new features, and invigorating events around New Eden". The features include Direct Enlistement, which launches in Q1 2023 and enables players to join Factional Warfare events without leaving their corporations or alliance mates.
That aforementioned Excel feature? Launching at the end of January in closed beta, it enables players to access and calculate everything from profit margins to battle strategy, making "day-to-day Eve operations easier to execute".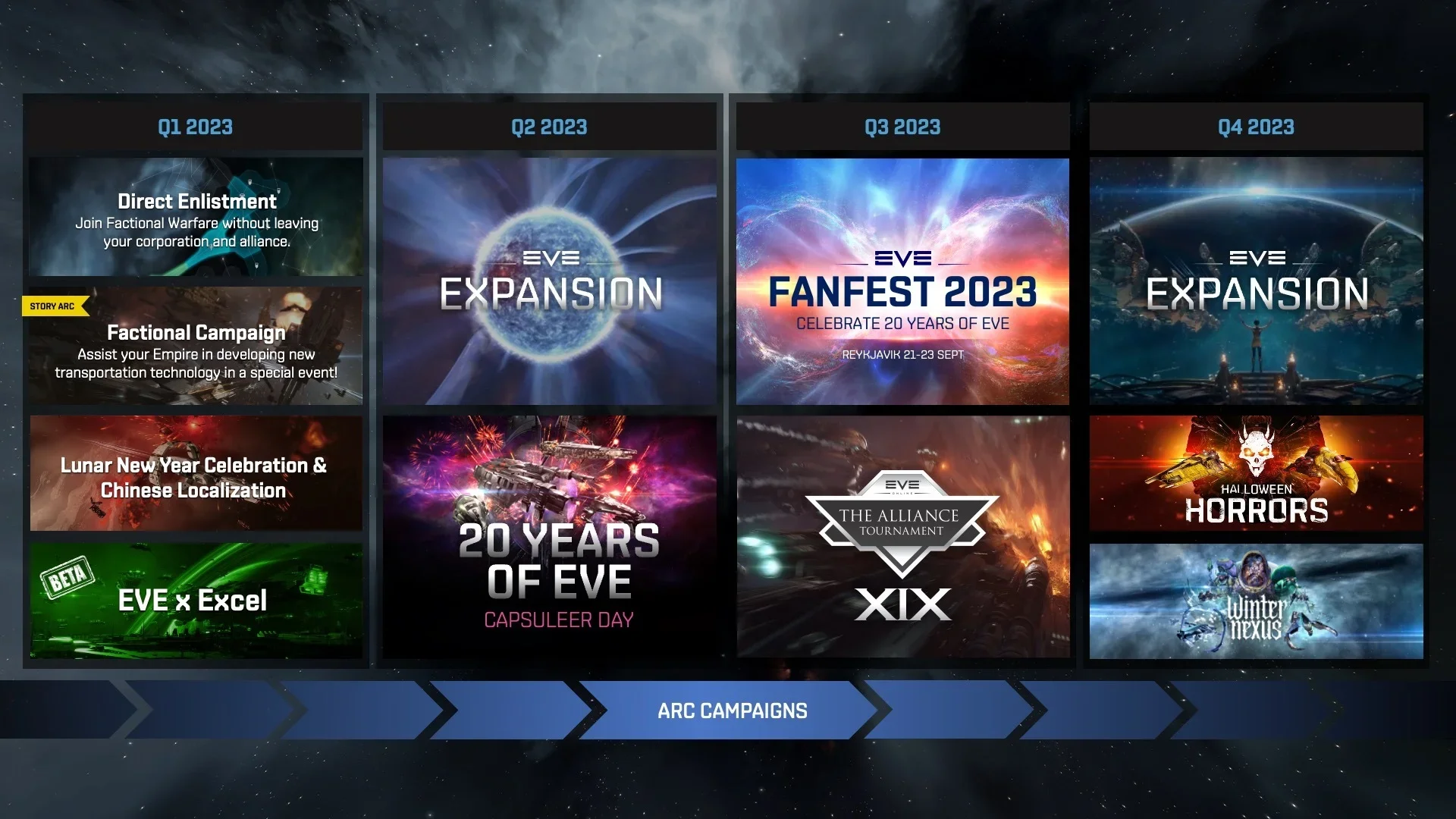 "2022 was huge for EVE, but 2023 is going to be monumental," said CCP Games' creative director, Bergur Finnbogason.
"As we now enter this majestic third decade of Eve, our roadmap only scratches the surface of what we have in the works. We will continue to evolve the future of war with two expansions arriving later this year, bringing a wealth of new events, content, and features for players and our incredible community to look forward to."
Last May, CCP launched Eve Anywhere for Alpha players, enabling them to play Eve Online in any browser without client software.
ICYMI, last year Eve Online subscriptions increased for the first time since 2004. In a blog post justifying the changes, CCP says the uplift "reflects global trends impacting general productions costs and accounts for years of inflation" and have been introduced in order to "continue investing in Eve Online's evolution and growth".