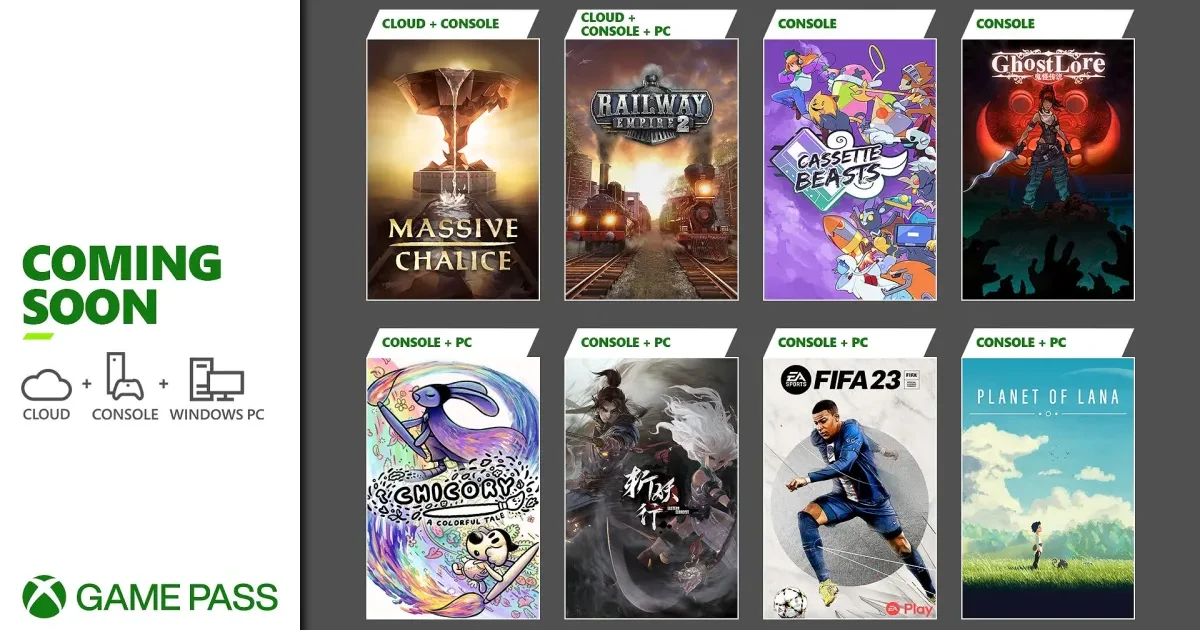 Microsoft has detailed the latest batch of games headed to Xbox Game Pass for console and PC over the remainder of May, including EA's final ever FIFA title.
As previously announced, FIFA 23 joins Game Pass for consoles and PC today, from 6pm UK time. As an EA Play title, you'll need PC Game Pass and Ultimate for this one.
Later this week brings 2D side-scrolling RPG Eastern Exorcist and the console version of "Eastpunk" action-RPG Ghostlore, both on 18th May.
Beautiful puzzle adventure Planet of Luna launches day one on Game Pass for consoles and PC on 23rd May.
Already available on PC Game Pass, the well-received Cassette Beasts arrives for Game Pass on consoles on 25th May.
Massive Chalice, the strategy game from Psychonauts studio Double Fine, also hits Game Pass on 25th May, for PC and consoles.
And one more addition for 25th May: train sim Railway Empire 2, which launches into Game Pass for PC and consoles on day one.
Last up is colourful top-down adventure Chicory, which hits Game Pass for PC and consoles on 30th May.
As ever, a fresh batch of Game Pass titles means a few more leave the service. Europa Universalis (PC), Evil Genius 2: World Domination (Cloud, Console, and PC), FIFA 21 (Console and PC) EA Play, Floppy Knights (Cloud, Console, and PC) and Lawn Mowing Simulator (Cloud, Console, and PC) all disappear from Game Pass on 31st May.
Not a bad fortnight – but what takes your fancy?

To see this content please enable targeting cookies.

Go To Source