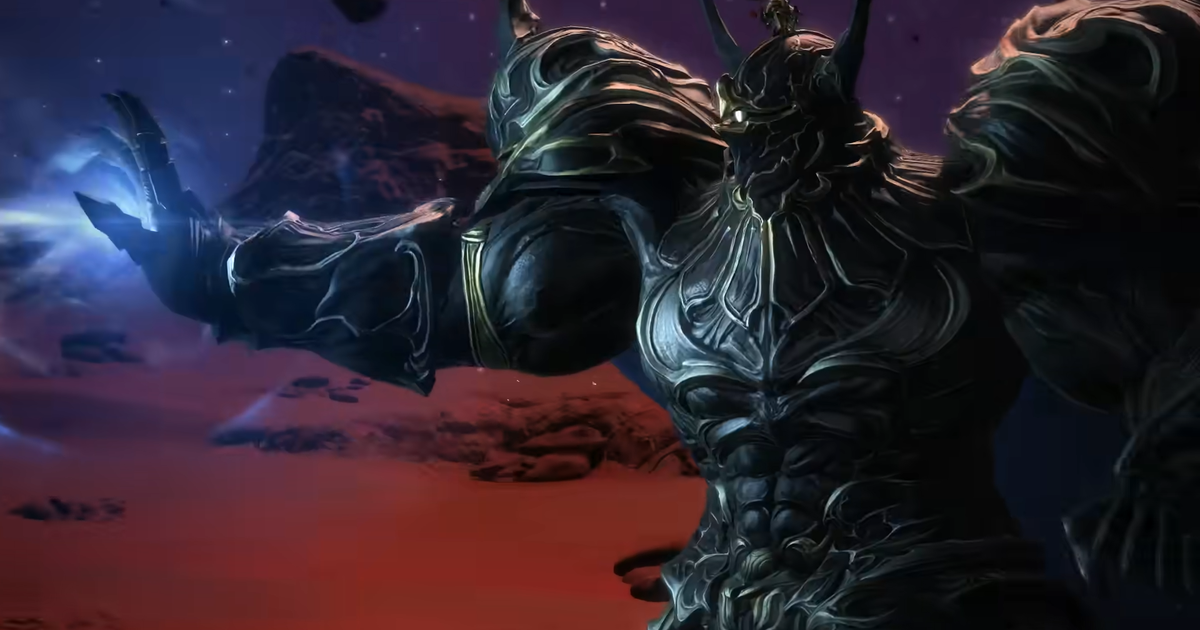 The next patch for Final Fantasy 14 arrives on 23rd May and a new trailer has given a glimpse of what to expect.
Continuing the story post-Endwalker, patch 6.4 will include new main story quests, as well as trials, dungeons, and extended Duty Support.
The patch is titled The Dark Throne – check out the trailer below.
The trailer was revealed at the most recent Letter from the Producer livestream last Friday.
Director and producer Naoki Yoshida was somewhat distracted, however, arriving to the livestream with his Switch to play Zelda: Tears of the Kingdom on launch day. Well, weren't we all?
Along with the new main story quests, patch 6.4 will add: the final instalment of the Pandæmonium raid series; the Aetherfont dungeon; a new trial called The Voidcast Dais; more of Tataru's Grand Endeavour; and a new series of PvP play.
In addition, the Duty Support system has been extended to include some main scenario dungeons from the Stormblood expansion. This system allows players to complete duties as a solo player and often includes extra bits of story dialogue with NPCs. Now, almost all story quests can be completed solo.
The patch also adds new sanctuary ranks and items to the Island Sanctuary farming mode.
Further, Yoshida shared details of what to expect in patch 6.5, including an update to the Blue Mage job to increase its level cap, as well as new dungeons.
You can watch the full livestream over on Twitch.