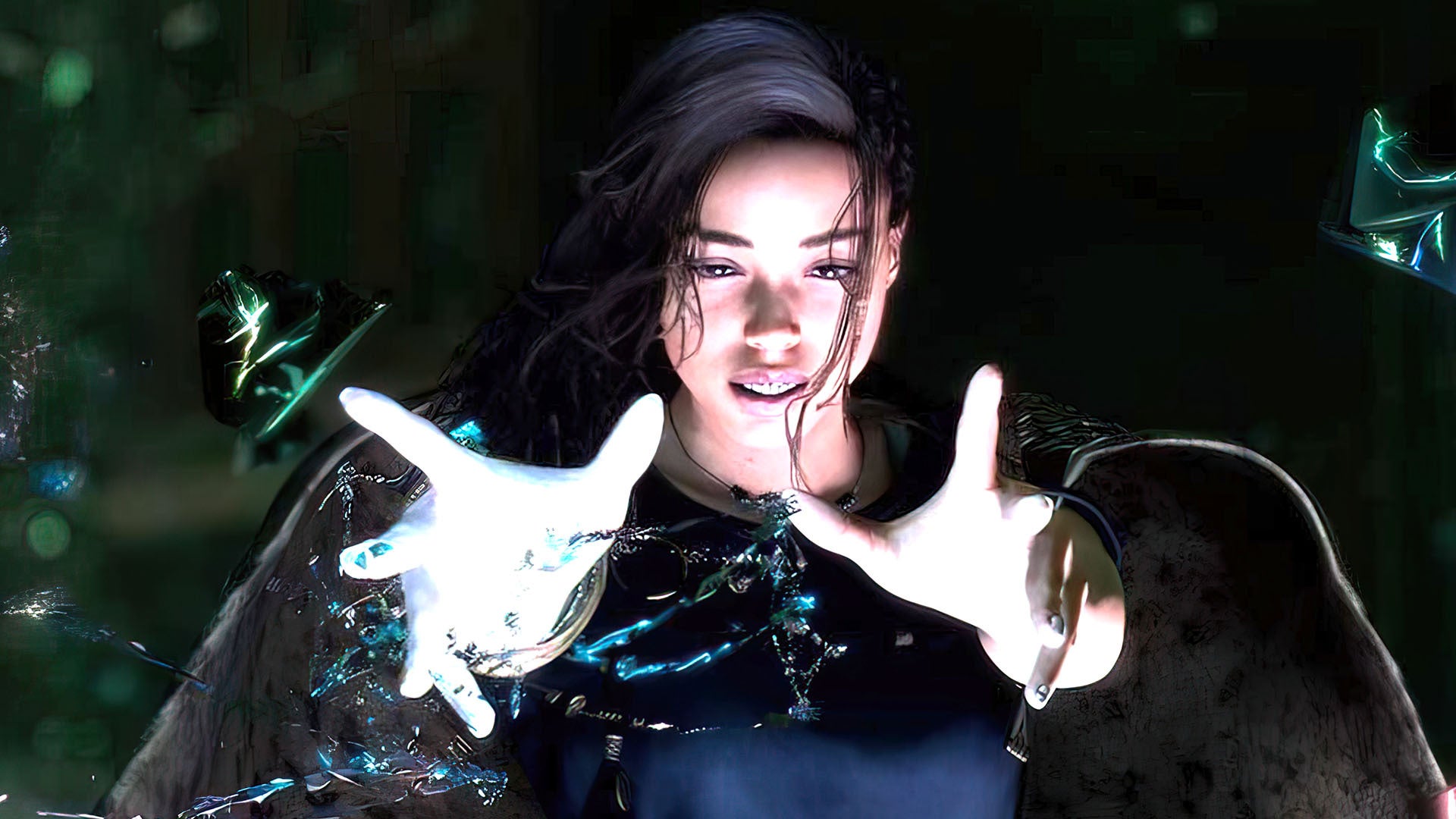 Forspoken publisher Square Enix has admitted the game's sales were "lacklustre", and that critical reviews of the title had been "challenging".
Its underperformance, coupled with that of "many" smaller games also released by Square Enix in the past year, has left the publisher unsure whether it will achieve its previous target of year-on-year financial growth.
"Reviews of Forspoken… have been challenging," Square Enix stated in a new financial results presentation. "However, the game has also received positive feedback on its action features, including its parkour and combat capabilities, so it has yielded results that will lead to improvement of our development capabilities of other games in the future.
"That said, its sales have been lackluster, and while the performance of new titles with February and March release dates will be the ultimate determinant, we see considerable downside risk to our FY2023/3 earnings."
Square Enix had previously told investors that this financial year would lay foundations for a new era of the company – that it would not necessarily see the same level of results as in other years with a big budget Final Fantasy blockbuster. Now, even these more modest expectations sound in doubt.
"I stated that we were designating FY2023/3 as a year in which to lay the foundations that will enable us to achieve our medium-term objectives, but that we nonetheless intended to pursue YoY growth in sales and profits," Square Enix chief accounting officer Atsushi Matsuda said. "In light of current conditions, however, I have to admit that this will not be easy."
Late last month, Square Enix announced it was folding Forspoken developer Luminous Productions into its main operations, ending its existance as a separate entity amidst a redistribution of staff.
But Square Enix's problems this year were not limited to Forspoken. Matsuda also mentioned "many of the new small and mid-sized titles we launched this year did not perform as well as we had expected" either.
Since March 2022, Square Enix has launched an avalanche of titles – many of which appear to have made little impact.
The full list of games launched over the past 12 months includes Babylon's Fall, Strange of Paradise: Final Fantasy Origin, Chrono Chross: The Radical Dreamers Edition, The Centennial Case: A Shijima Story, Live a Live, Various Daylife, Voice of Cards: The Beasts of Burden, The Diofield Chronicle, Valkyrie Elysium, Vakyrie Profile: Lenneth, Star Ocean: The Divine Force, Harvestella, Tactics Ogre: Reborn, Romancing Saga, Crisis Core: Final Fantasy 7 Reunion, Forspoken, Theatrythm Final Bar Line, Octopath Traveller 2, and Paranormasight: The Seven Mysteries of Honjo.
Last May, Square Enix announced it was selling off its western studios and their array of IP, including Tomb Raider and Deus ex.
The coming year will see the arrival of the long-awaited Final Fantasy 16 on 22nd June.

To see this content please enable targeting cookies.

Go To Source