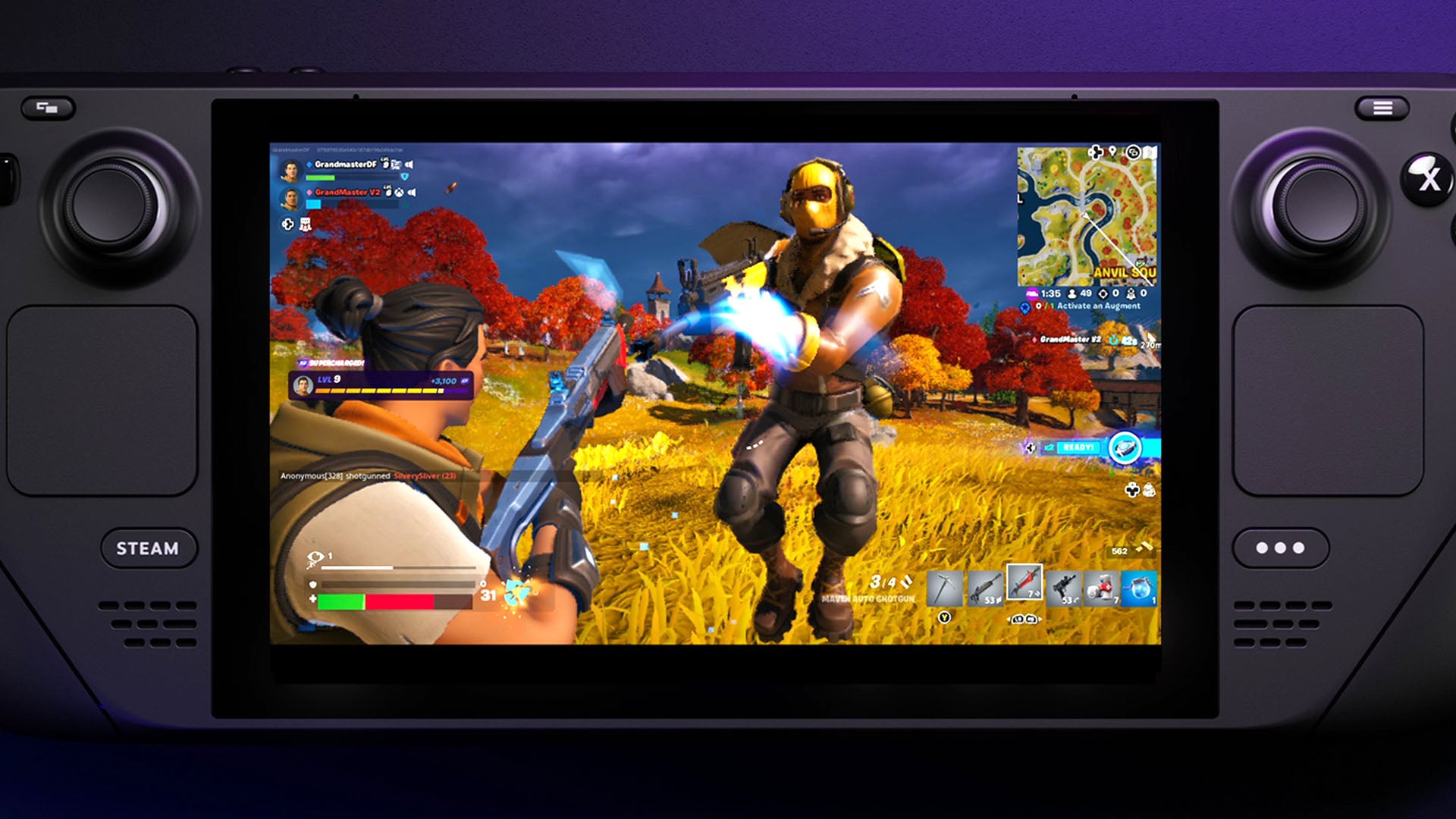 Valve's Steam Deck has revolutionised PC gaming, its 15W custom AMD processor exceeding expectations and doing a great job in delivering handheld triple-A experience – but Unreal Engine 5 may well be its toughest challenge yet, owing to its Nanite micro-geometry and RT-based Lumen lighting. This is next-gen – or rather current-gen – stuff, so whether the Deck can handle it is key to its longer term prospects. To put that to the test, we decided to see if we could run the latest version of Fortnite with all of these features in play – and the results are surprising.
I went into this one with little optimisation. The Valley of the Ancient demo was a slideshow on the Deck, while the Matrix Awakens City Sample demo with big cutbacks still operates mostly in in sub-20fps territory. But remarkably, Fortnite is playable, even handicapped by a number of issues that hold the machine back.
Actually getting the game running is challenging enough. The biggest problem of all is that owing to lack of compatibility with Fortnite's anti-cheat technology, the game won't run at all under SteamOS, meaning that you need to install Windows to get it running. The second problem is a warning from Epic on booting the game, telling us our GPU driver is out of date and performing sub-optimally – which isn't going to help our cause.