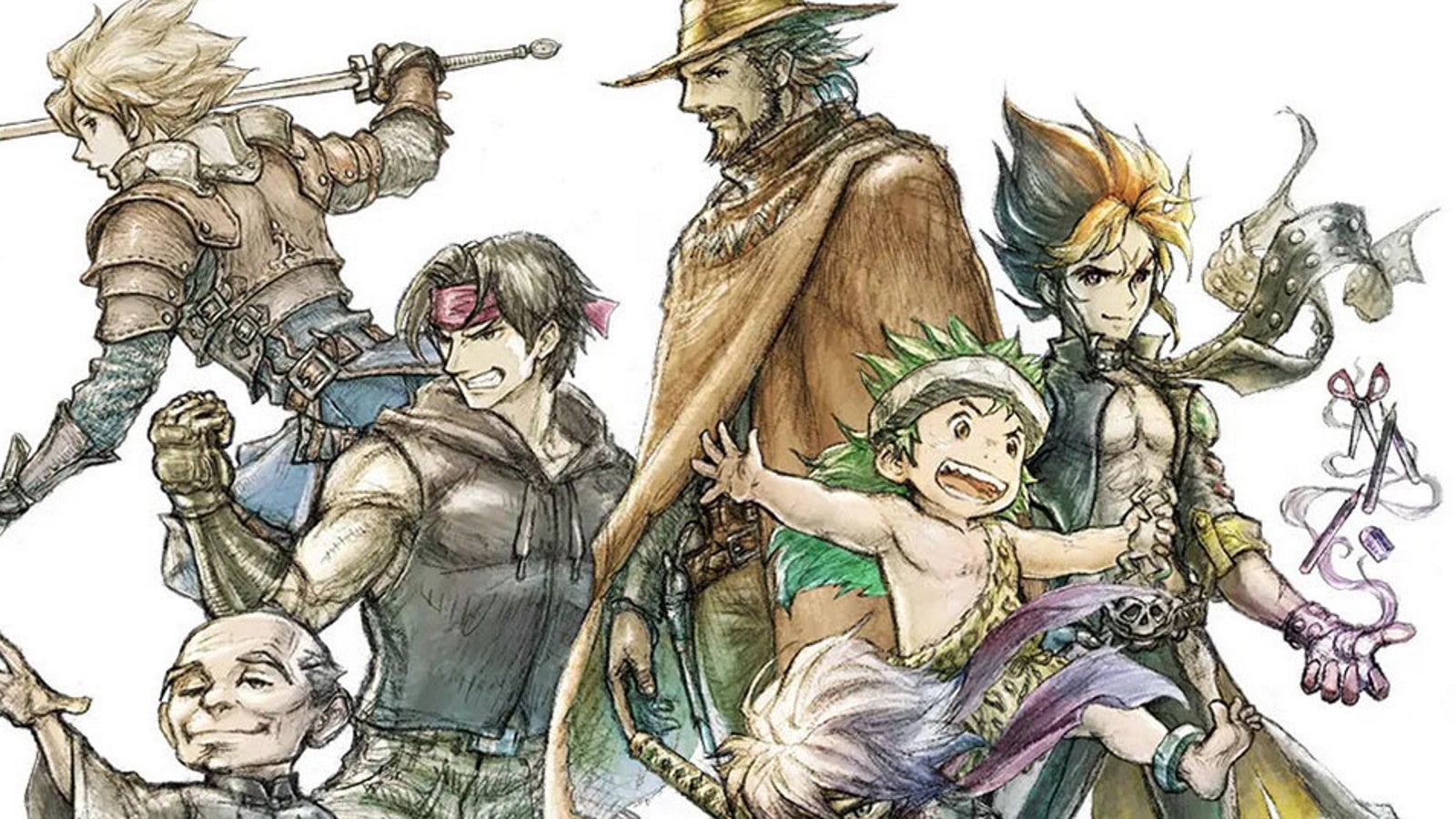 Live A Live is a short slice of the weird and wonderful world of the JRPG.
When it's wacky, oh boy does it get wacky. One of my favourite stories, set in the near future, is the best episode of the Power Rangers you've never seen. Spiky-haired protagonist Akira uses his psychic powers with the help of 'local businessman' Matsu, friend of his orphanage, to foil the plot of a biker gang. Along the way you'll use Akira's psychic powers in combat to deploy powerful moves such as 'Mother's Shame', which confuses enemies with thoughts of their mothers, so they lose the will to fight. Oh, and there's also giant kaiju-style mechs, because why not?
Depending on what story you pick next, you could be met with deep introspection on what it means to be human in the distant future, or fart and sex jokes in the prehistory era. Maybe you want to be a repentant gunslinger in the wild west instead, train up a martial artist apprentice in Imperial China, or infiltrate a compound as a trainee ninja in Edo Japan. While the different eras seem to take their inspiration from movies and TV more than anything else, it's the way Live A Live separates the two tones found in many JRPGs and assigns one of them to each chapter that is one of the real standouts of each story to me. It's one of the ways writers Takashi Tokita and Nobuyuki Inoue examine the makings of a traditional JRPG. Something they know all about, with both working on early Final Fantasy entries and Tokita going on to write and direct Chrono Trigger, with Inoue eventually working on Legend of Mana.