At tonight's Sony PlayStation Showcase, publisher 505 Games revealed Ghostrunner 2, a sequel to the first-person cyberpunk game released in 2021.
The game will launch later in 2023 across PlayStation 5, Xbox Series X/S, and PC (Steam).
It will be set a year after the first game and will include vehicular combat for the first time.
Cyber ninja protagonist Jack will this time explore the sprawling wasteland beyond Dharma Tower on his motorcycle.
Ghostunner 2 will feature the same intense and challenging gameplay, but promises new powers, upgradeable abilities, and traversal mechanics, as well as an expanded narrative and deeper world building. And of course, it will include a synthwave soundtrack.
505 Games will publish, with development by One More Level.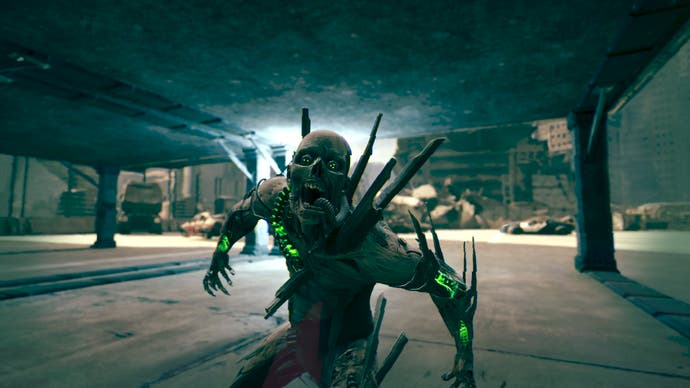 Ghostrunner was positively received, with our Eurogamer review describing it as "an exhilarating display of acrobatic first-person platforming".
"Ghostrunner is a game about the joy of movement, and I love how it never loses sight of that," wrote Bertie. "You're a cyborg ninja and your weapons are speed and agility; everything you do, and everything the game throws at you, revolves around it. There are many enemies and boss encounters and special abilities, but they all centre on the fundamental idea of momentum."