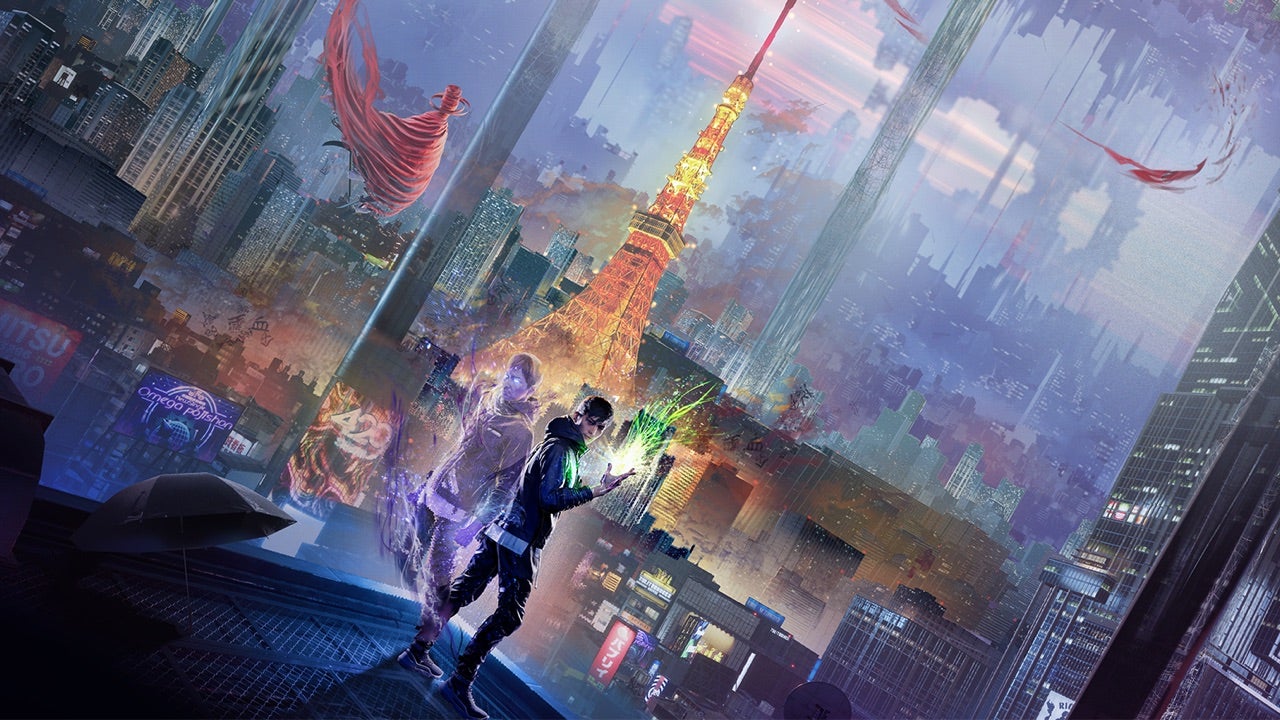 With a year almost expired since Ghostwire: Tokyo's launch on PC and PS5 as a timed console exclusive, Bethesda has announced the game is making the leap to Xbox Series X/S on 12th April – complete with new content for all platforms.
Ghostwire: Tokyo, if you're unfamiliar, comes from The Evil Within and Hi-Fi Rush developer Tango Gameworks, plunging players into a supernaturally hued open world jaunt around an absolutely gorgeously rendered Tokyo – one almost entirely purged of human life thanks to some nefarious shenanigans.
Reviews were middling at launch thanks to some rather same-y combat and some basic mechanical building blocks that are recycled just a little bit too often, but, personally, I've been having a blast of late bounding across Tokyo's rooftops, sucking up souls, and getting a thorough (and often quite spooky) education in Japan's rich folklore.
As Eurogamer contributor Vikki Blake put it on release, "I can say that – dull combat aside – exploring Shibuya never bores."
When Ghostwire: Tokyo launches for Xbox Series X/S (and Game Pass for Xbox and PC) on 12th April, it'll be accompanied by range of new content under the guise of the Spider's Thread update for all platforms. There are extended cutscenes for the main story, new locations to explore – including a school area – new quests, plus new enemies like the Silent Gaze, Sanguine Dancer, and Retribution.
And there's more: new skills (including Charge Rush and Counter-Attack), an expanded Photo Mode complete with stamps, capsule machines that unlock figures by spending Meika, plus the rogue-like Spider's Thread mode – challenging players to navigate 120 hand-crafted levels in one go, earning in-game currency to unlock new skills and upgrades along the way.
So yes, all of the above arrives for all Ghostwire: Tokyo players on 12th April, and a couple more details can be found on Bethesda's website.