Hello! Today we've got together a list of the games of 2023 that we're most looking forward to.
And it looks like it's going to be a fascinating, transporting year for the medium, whether you're after narrative cooking games, 2D/3D action-adventures about escaping from the pages of a children's book, or a Soulsy take on Pinocchio.
Inevitably some of this stuff will slip, and we'll also have forgotten a couple of the biggies, but it's still good to know that there's so much to be excited for. Happy 2023 all! Be safe and have fun.
Venba, PC, PS4, Xbox Series S/X and Switch
Delayed several times over the last few years and now marked TBD, Venba still looks very special. It's a narrative cooking game about an Indian mother who moves to Canada in the 1980s. Cooking dishes, rediscovering old recipes and engaging in conversations will slowly reveal a story of love and loss, and the richly colourful illustrated art only makes us more excited.
TBD
Naiad, PC, PS4/5, Xbox Series S/X and Switch
Is there a more appealing game due out in 2023? Naiad is a game about wild swimming, about exploring a mysterious and peaceful river, interacting with the wildlife and slowly uncovering its secrets. Glorious water physics blend with a relaxed sensibility to create something that practically sings with the magic of nature. Cannot wait.
Q1, 2023
Fire Emblem Engage, Switch
Fire Emblem Engage has been in the hands of critics for a short while now, and one of the fascinating things about the recent round of previews based on the first few hours of the game was how different everyone's experience was; Henry enjoyed its celebration of all things past in this storied series, while elsewhere there was a feeling that the Persona-esque social side that was introduced in Three Houses is ramped up even further here. There's not long to wait to find out how the final thing lands, but the variety of responses so far have underlined that Fire Emblem now means so many different things to so many different people. Whether Engage will be able to please all of them remains to be seen, but I'm looking forward to finding out.
January 20
Forza Motorsport, PC, Xbox Series X/S
Given that its Spring release isn't too far away we don't know too much about this soft reboot of the Forza Motorsport series, but the potential is off the charts. With sim racing enjoying a boom in popularity and the Horizon series taking much of the limelight in recent years, this is an opportunity for Forza Motorsport to take centre stage once again, and the early signs are promising. A new dynamic day/night model will help, as will a very welcome overhaul of the all-important physics that underpin it all and more sim-minded features like fuel and tire management are now also in the mix. Will it be able to take the fight to Gran Turismo 7, or even the likes of iRacing and rFactor 2 on PC? Let's wait and see, but the wind – and the might of Xbox Game Studios – is certainly blowing in its favour.
Spring 2023
Forspoken, PC, PS4, PS5, Xbox Series X/S
The reception to this has been a little muted ever since it was first revealed at the PS5 showcase under the 'Project Athia' banner, though having played a few hours ourselves there's plenty of reason for optimism. The next project from the equally divisive but extremely characterful Final Fantasy 15, Forspoken is a collaboration between eastern and western devs that can be a little awkward, but there's plenty to get excited about in its mesh of old school fantasy JRPG and modern day narrative blockbuster – there's an open world that's both sumptuous and generous, and a magic system that promises plenty of depth.
January 24
Dead Space Remake, PC, PS5, Xbox Series X/S
With The Callisto Protocol not exactly setting the world on fire, I've got my fingers crossed that the Dead Space remake will score a point for space horror. A lot's been said of the oversaturation of the genre at events last year, but there's not actually been a lot of AAA horror games set in space over the years – and even less good ones. If the remake has even half of the lonely, tense atmosphere the original excelled at, we're in for a treat.
January 27
-Jessica Orr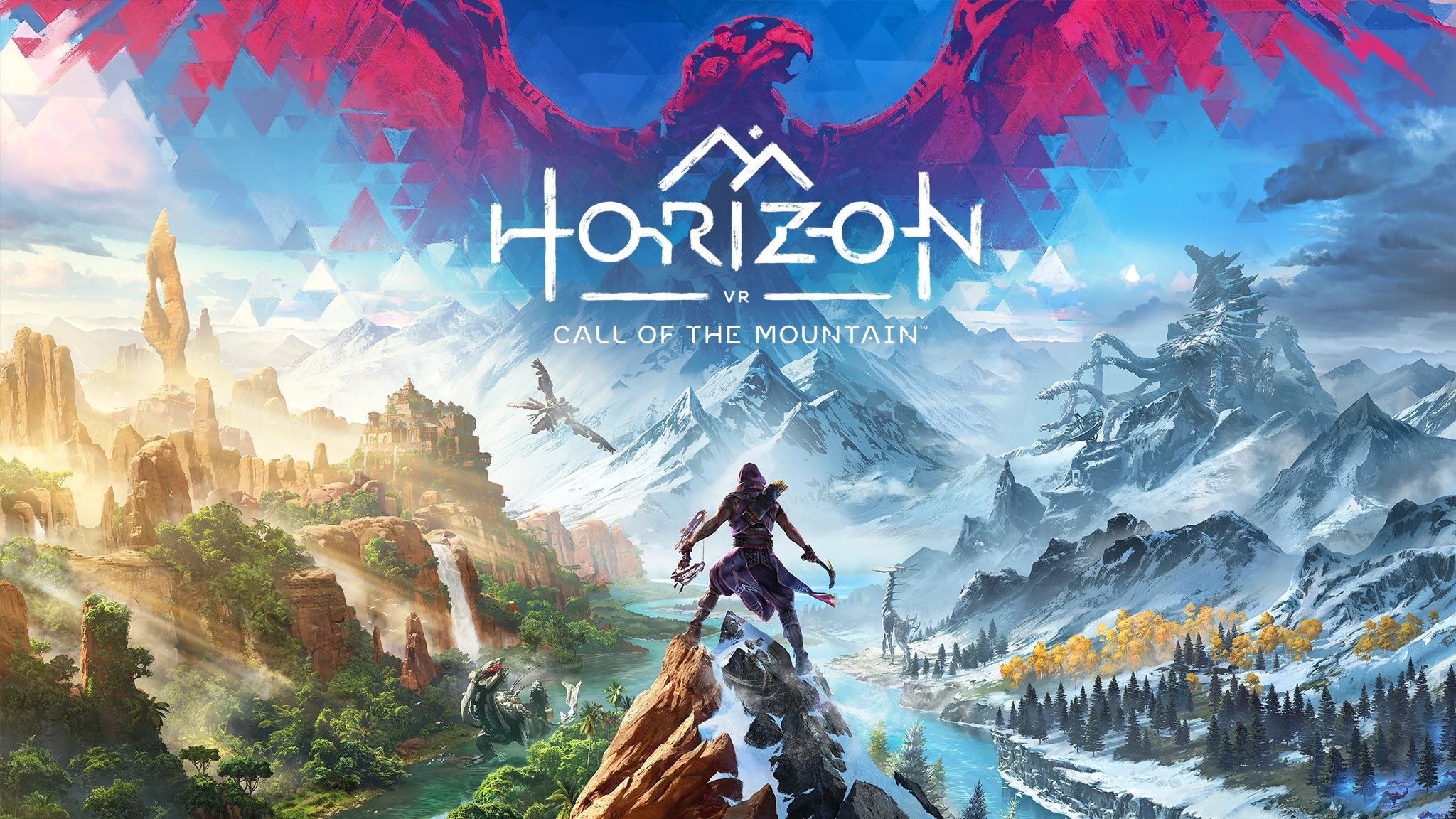 PSVR 2, PS5
Yes, there's a new Horizon game and you can play Resident Evil Village again, and yes the tech has been redesigned and is now far more fully-featured. But the real reason we're excited about Sony's second shot at PSVR is that it keeps the mainstream VR dream alive a bit longer. It feels really good to see a platform holder putting this kind of passion behind a thing like VR which genuinely takes games to unique places. Will it be a hit? The VR track record is pretty poor in terms of winning over big audiences. But it should be brilliant, regardless.
February 22
Kerbal Space Program 2, PC, PS4, PS5, Xbox Series X/S
I think I put more hours into the first Kerbal game before my first successful mission with a landing than I care to admit. I have come a long way since then, and have returned many Kerbals back to Kerbin, and been to almost all of the bodies in the Kerbol system.
This year on the 24th of Feb I get to try my hand at a whole new range of challenges, equipment, and ship parts, all designed to crash into a whole new system of planets and moons. I couldn't be happier to fail multi-million dollar missions, it's like a guilty pleasure.
Kerbal 2 was due last year but, due to "complexity" issues, it was pushed back to an early release this year. I personally can't wait. It comes into early access, with a fleshed out roadmap and promised "major upgrades" along the way. Alongside improved onboarding and an improved UI, it should transform a new generation of office chair space engineers.
I just hope I do not kill too many Kerbals off with my failed launches and less-than-SpaceX-finesse when returning to terra firma.
February 24
-Alix Attenborough
Octopath Traveller 2, Switch
Fans of traditional JRPGs get a bit of a treat in the form of Octopath Traveller 2 this February. As with the original game, players explore a detailed fantasy world playing as a party of eight, all with their unique abilities. New to the sequel, amongst other things, is a day and night cycle that will impact characters' path actions. More importantly, though, it's more Octopath Traveller. An exciting prospect!
February 24
Destiny 2 Lightfall, PC, PS4, PS5, Xbox Series X/S
Destiny 2's penultimate expansion whisks players off to Neptune, which is really all you can ask from a sci-fi game. Neptune! What a planet. Players will explore the capital city and also knock about with a new grapple-hook item, all while setting things up for the final Destiny 2 showdown to follow.
February 28
Skull and Bones, PC, PS5, Xbox Series X/S
When it was first announced, it almost seemed like Ubisoft had done something simple and taken the tense, satisfying naval combat from its Assassin's Creed games and turned it into a standalone pirate adventure. So many years later, it clearly wasn't simple at all. Skull & Bones has been delayed, and, by the sounds of it, internally rebooted, but there's still the core of something very appealing here. Let's see.
March 9
Resident Evil 4 Remake, PC, PS4/5, Xbox Series X/S
Since the original RE4, the mainline Resident Evil games have struggled to strike a balance between survival horror and action. A victim of its own phenomenal success. My brain might be running on hype here, but it looks like the remake of Resident Evil 4 just might fall on the side of "Oh my God they did it!", rather than the "Oh my God what did they do to Resident Evil 6!?" side.
I'm not actually a big fan of the original Resident Evil 4 – wait let me finish! – but I am a massive fan of the remake of Resident Evil 2, and RE4 Remake looks to me to be more of a sequel to it than a faithful retelling of the original. From what little has been shown, the hordes of enemies are still present, as is some of the ridiculousness (you can block a chainsaw with a handgun, right?), but all-in-all the tone seems darker, and the enemy encounters look more tense, even if they are still action-heavy.
Sign me up!
March 24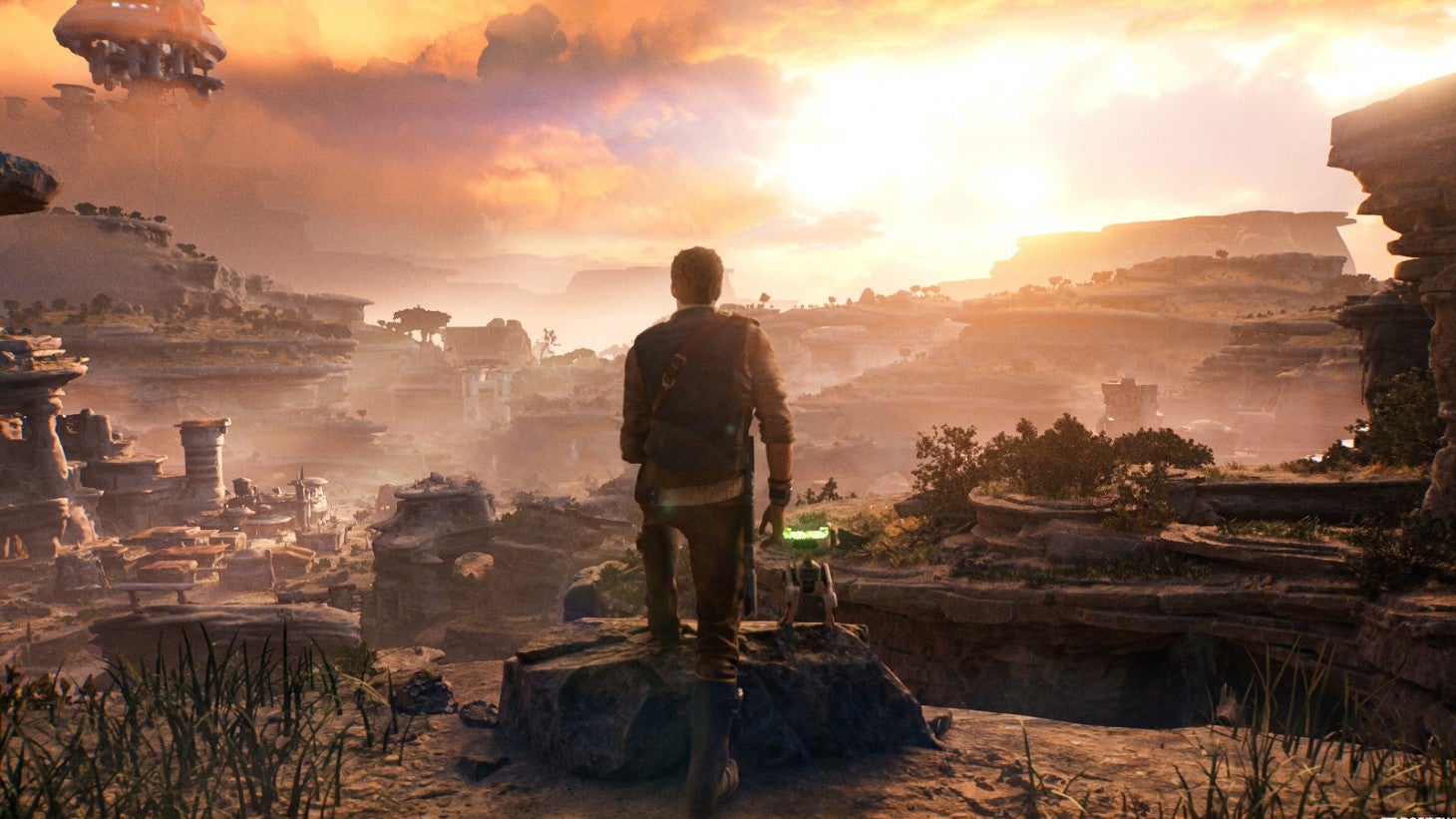 Star Wars Jedi: Survivor, PC, PS4/5, Xbox Series X/S
Along with one of the most oddly placed colons in games – that's colon in the grammatical sense of the word – Star Wars Jedi: Survivor promises to continue to the story which was started with 2019's Fallen Order. Respawn is in charge again and the narrative begins five years after the events of the earlier game. Expect a handful of new fighting stances and styles to pick between to mix up combat and the same high production values.
March 17
Dead Island 2, PC, PS4/PS5 and Xbox One/Xbox Series S/X
After years caught in dev limbo – and indeed being passed from one developer to another – Dead Island 2 finally broke cover last year. Now being overseen by Dambuster Studios – an outfit who made the muscular if flawed Homefront: The Revolution, and who before that gave the world TimeSplitters and so much more when they traded as Free Radical Design – the result is a fairly straight take on the open-world zombie smashing formula, making up for a lack of ambition by the meatiness of the execution. There's gore tech that would make Soldier of Fortune blush, and a nice line in empty-headed action that could see this match the popularity of earlier entries in the series. Dead Island 2 has the potential to be an unassuming hit when it launches later this year.
April 28
The Legend of Zelda: Tears of the Kingdom, Switch
Who is that long-eared figure in the murals? What will Link's new hand powers be? Who is the other Link? Will we get full dungeons this time? Can we finally play as Zelda? And what exactly are the Tears of the Kingdom? Nintendo has given us just enough information on its next Zelda game to whet our appetites, while leaving us with plenty of unanswered questions. Perhaps a Direct is in the works soon to tick off some of these, but whether this next series installment can live up to the lofty expectations of Breath of the Wild fans will have to wait until launch. Not long to go now, folks.
May 12
-Ed Nightingale
Suicide Squad: Kill the Justice League, PC, Xbox Series X/S, PS5
While many hoped that Rocksteady would return to Arkham, Suicide Squad: Kill the Justice League actually looks like a fascinating treat – an open-world action game in which a bunch of brightly coloured baddies have to take on Brainiac and some warped versions of DC heroes. Trailers and pre-release footage suggest something akin to Sunset Overdrive, but with Rocksteady's sense of weight and momentum. Suicide Squad will also include the final performance of the late Kevin Conroy as the voice of Batman.
May 26
Street Fighter 6, PC, PS4/PS5, Xbox Series S/X, Arcade
After Street Fighter 4 brought Capcom's legendary series back with a bang there was a lingering feeling that Street Fighter 5 was something of a missed opportunity; a fine game that nevertheless suffered from a bumbled launch and lack of direction that robbed the series of its momentum. Since then, though, Capcom's been on a roll, rebooting Resident Evil to something like its best (and throwing in some fine remakes to boot), making Monster Hunter a smash success and delivering one of the best Devil May Cry games to date. So now it's the turn of the grand dame of fighting games, and it looks like Capcom's not pulling its punches with Street Fighter 6 – deep, approachable and with pretty much everything fans have been asking for, this looks like a surefire hit.
June 2
Diablo 4, PC, PS5, Xbox Series S X
It's probably trendier not to be excited about Diablo 4, but the preview build I played last year really impressed me. It nailed the moment-to-moment feel. Combat felt great – really crunchy, really weighty, and the difficulty levels and enemy groupings were judged brilliantly. It was always fun to play.
There's an impressive production around that core, too. The open world was gorgeously intricate and dour, and there's a more notable feeling of story in the world, of characters and character. And it's delightfully eerie and unsettling in tone. New antagonist Lillith, the mother of humanity, is captivating.
All the stuff beyond that – the shared-world stuff, the multiplayer stuff – we'll have to wait and see about. But the signs so far, for Diablo 4, are very encouraging indeed.
June 6
-Bertie
Final Fantasy 16, PS5
It's been seven years since the release of Final Fantasy 15 and a lot has happened at Square Enix since then, not least of all the meteoric rise in popularity of MMORPG Final Fantasy 14. That's why series legend Naoki Yoshida, that game's director and producer, is leading the next mainline game in the series – a series that's lost its way in recent times. Yet Final Fantasy 16 looks set to reinvigorate the franchise, tying together the medieval setting of old with Devil May Cry-inspired real-time combat, Eikonic battles, and a mature story with more than a hint of Game of Thrones (and not just for the blood and sex). As a flagship title for both Square Enix and the PlayStation 5, there's a lot riding on the shoulders of protagonist Clive and his pet dog.
June 22
-Ed Nightingale
Baldur's Gate 3, PC, PS5, Xbox Series S X
We always knew that Larian, having made Divinity: Original Sin 1 and 2, would make a great Baldur's Gate / Dungeons & Dragons game. And when it hit Steam Early Access in 2020 – surprise! – it lived up to expectations. But what was surprising was how long the game stayed in Early Access after that – it'll have been there three years when BG3 arrives in full, in August this year.
What that extended Early Access stay has enabled – and shown – is a level of care and depth and generosity I don't think anyone intended or expected. It's only because of the game's popularity in Early Access, and the resulting income that came from it, it happened at all.
What we're left with as a result is a game that's broader, deeper and more finely tuned than I would have hoped for. Whenever I see it in action, I'm genuinely taken aback by it. It's a sequel I expect will not only live up to the name of Baldur's Gate, and the games that came before it, but perhaps even outshine them. And I never thought I'd say that.
August
-Bertie
Cyberpunk 2077: Phantom Liberty, PC, PS5, Xbox Series S X
There's a definite sense CD Projekt Red wants to make good on Cyberpunk 2077, and wash away the taste of the sour launch once and forever. There are already signs this is happening: there have been a procession of patches to improve the game's performance.
But the culmination of these efforts will undeniably be the Phantom Liberty story expansion that comes out at some point this year. This would have been exciting anyway, given the expansions CDPR released for The Witcher 3 – Blood and Wine was a 30-hour, whole-new-continent marvel. But the added pressure on Phantom Liberty to be the turnaround moment for Cyberpunk 2077, and make itself the lasting memory, makes it more mouthwatering still.
TBD
-Bertie
Snufkin: Melody of Moominvalley, PS5, Xbox Series S/X, PC
Snufkin: Melody of Moominvalley, as you may have surmised from the name, is an upcoming "musical adventure game" based on Tove Jansson's series of children's books.
On its release, you will play as the pipe-smoking and ever philosophical vagabond Snufkin as he seeks to restore the "harmony of nature" in Moominvalley. You see, the industrious Park Keeper has started to build unsightly parks all over the Moominvalley landscape, and we simply can't have that now, can we?
This game, which features music by Sigur Rós, looks utterly delightful with its story-book aesthetic, and is one I am looking forward to hearing and seeing more of later this year.
TBD
-Victoria Kennedy
Tintin Reporter: Cigars of the Pharaoh, PS4/PS5, Xbox One, Xbox Series X/S, PC and Nintendo Switch (tbc)
After first being teased by publisher Microids all the way back in 2020, Tintin Reporter: Cigars of the Pharaoh is set to release later this year.
Based on the comic series of the same name by Hergé, this game will see the renowned boy reporter sorting out the rather unusual business of a tomb full of deceased Egyptolgysts and a very out-of-place box of cigars. Just what could it all mean? Well, if anyone can find out, it is sure to be Tintin and his trusty sidekick Snowy.
Developer Pendulo Studios has promised a globe-trotting adventure that will take us from Egypt to India and beyond. It will also be full of "action-packed puzzles… innovative gameplay [and] breathtaking video sequences" to boot.
TBD
-Victoria Kennedy
Europa, PC
Set on a lushly terraformed version of Jupiter's moon, made famous by the Space Odyssey novels, this is a game of movement, exploration and puzzle solving, as you glide and surf across vast landscapes and make sense of an ancient mystery. Take to the clouds, skim over rivers and lakes, and enjoy the sense of peace and solitude. This is going to be great.
TBD
Starfield, PC, Xbox Series X/S
It's Skyrim in space! Skyrim! In space! I'm sure Starfield will end up with its own identity when we all get lost in its vast universe, but replicating the wonder of exploring a Fallout or Elder Scrolls entry, but amongst the stars, is enough to fuel my excitement for now. It'll be interesting to see how exploration feels between planets instead of travelling between settlements, as that's the bread and butter of any successful Bethesda-developed game. Reading a note that leads to a lengthy sidequest, or setting off for a distant question mark on the compass has led many of us to sink hundreds of hours into these franchises.
First half of 2023
-Jessica Orr
Redfall, PC, Xbox Series X/S
If it was any other studio, I wouldn't be as interested in Redfall as I am – but it's not any other studio, it's Arkane. Dishonored, Prey, and Deathloop, were all (mostly) single-player experiences though, so it will be interesting to see how Arkane sinks its teeth into a co-op Left For Dead-inspired experience. I'm fascinated to see how it plays in action for myself, but for now, I'm cautiously optimistic that Redfall will live up to Arkane's stellar reputation.
First half of 2023
-Jessica Orr
The Plucky Squire, PC, PS4, PS5, Xbox Series X/S, Switch
The one game from last year's E3 that captivated everyone who saw it, The Plucky Squire is an action-adventure game that plays out across the pages of a children's fantasy book – until the hero escapes this 2D world and finds themselves in the 3D landscape that surrounds it.
There's more than a hint of Zelda here, not just in the focus on swordplay and puzzle solving, and the way that transitions between 2D and 3D elements keep things fresh. There's also that sense of delight and wonder. This one looks phenomenal.
TBD
Oxenfree 2: Lost Signals, PC, PS4, PS5, Switch
The sequel to one of games' most atmospheric shaggy ghost stories, Lost Signals promises more of the same exploration and chit-chat that made the original a bit of a classic. We're back in the dark, with new protagonists who are slightly older than the teenage kids of the first game.
But it's still night, still deeply spooky, and there's still something funny going on with the radio. If you like tinny AM jazz and dimensional rifts, you're in for a treat – again.
TBD
Lies of P, PC, PS4, PS5, Xbox Series X/S
Sometimes you can keep things brief. It's Pinnochio, and it's also a Souls-like. One of childhood's most unsettling stories gets a suitably spooky video game, then, with glorious Belle Epoque detailing and some vivid horrors along the way.
TBD
Lorelie and the Laser Eyes
It's hard to write about this one because we don't want to know too much about it going in. Anyway: Lorelie and the Laser Eyes is a murder mystery and rumination on deception and memory, and it's set in a baroque manor and promises all kinds of stylish puzzles.
More importantly, it's the latest game from Simogo, of Year Walk, Device 6 and Sayonara Wild Hearts. That's why we want to keep ourselves fresh for this one. You simply never know what Simogo will do next.
TBD
Pikmin 4, Switch
It's actually happening? It was several lifetimes ago when Shigeru Miyamoto told us that Pikmin 4 was in development, and lord knows what's happened in the many years since then but that's besides the point now; in 2023 we really are going to see the next installment in Nintendo's most charming series. There are some big shoes to fill after the mighty Pikmin 3, and a big place to take in Nintendo's line-up for the year with Pikmin 4 seemingly carrying the Switch's schedule post-Zelda. This humble strategy series should be more than up to the task.
TBD
Hollow Knight: Silksong
Oh gosh, will 2023 honestly be the year we get to travel back to the world of Hollow Knight? We're certainly hoping so. Silksong promises new adventures, new powers, and a new protagonist who's quicker and more nimble than the hero of the first game. But what we're most excited about is a chance to lose ourselves in another of those rare Metroidvanias that truly delivers on a sense of place with its own history, richness and secrets. Yes please.
TBD
Thirsty Suitors, PC, Switch, PS4, PS5, Xbox Series X/S
Okay, this looks incredible. Turn-based battles and skateboarding combine in this electrifying game about culture, cooking, and reconciliation. Can Jala reconcile with her exes and handle the family's terrifying matriarch? Thirsty Suitors has so many ideas and so many elements that it's very hard not to want to find out how it all fits together.
TBD
Mineko's Night Market, PC, Switch
This is a beautiful illustrated game set on a Japanese island and focusing on a newcomer who must make friends and find a home for herself. Exploration, stealth and puzzles are promised, alongside a great number of cats to befriend. It all looks properly magical, TBH.
TBD
Goodbye Volcano High, PS4, PS5 and PC
With hand-drawn visuals and the promise of a rich, branching storyline, Goodbye Volcano High is a coming-of-age tale set during the last year of high school.
Most excitingly, it's from Ko-op, one of the most intriguing game teams out there. Building on the storytelling engine that powered 80 Days and Heaven's Vault, this might be a bit of a classic.
TBD
Marvel's Spider-Man 2, PS5
Starring both Peter Parker and Miles Morales, Marvel's Spider-Man 2 is the sequel to two of the most deeply charming blockbuster video games of the last few years. Despite the two leads, this appears to be a single-player affair, in which the Spider-Men take on Venom, amongst other famous enemies. It's a PS5 exclusive, and it's going to be a delight to return to one of gaming's richest and most characterful takes on the open-world genre.
Autumn, 2023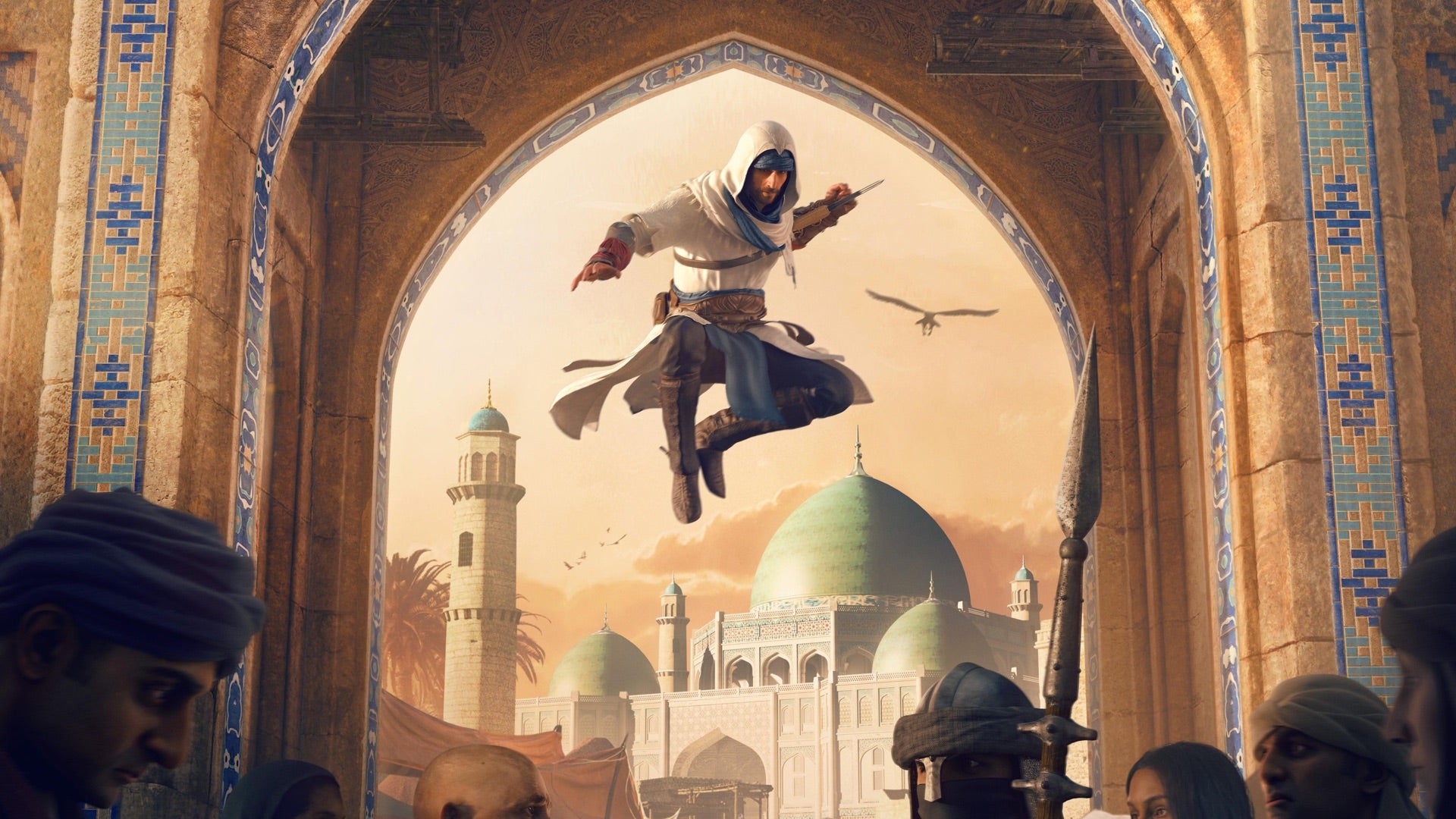 Assassin's Creed Mirage, PC, PS4/PS5, Xbox Series X/S
The thirteenth installment in Ubisoft's series, Assassin's Creed Mirage is largely set in Baghdad and focuses on a street thief and their mentor. Promisingly, this is meant to be a more focused Assassin's adventure, cutting back on the sprawl and clutter that periodically overwhelms the games. That, and a tantalising setting, makes for an exciting prospect.
TBD
Flintlock: The Siege of Dawn, PC, PS4/PS5, Xbox Series X/S
Flintlock's an open-world action-RPG with a mix of melee and flintlock-based weapons. Players explore an intriguing fantasy world with their fox-like companion and gain new skills as they take on baddies.
Flintlock's being developed by A44, the studio behind Ashen, which suggests that tone and storytelling will play a large part in the fun here. The art is certainly arresting, with plenty of gilt-edged darkness and sharp angles.
TBD
Sea of Stars, Switch, PS4/PS5, PC
Developer Sabotage Studio proved it could deliver retro nostalgia with ninja platformer The Messenger, but now it's turned its hand to JRPGs. Sea of Stars looks set to be a love letter to Chrono Trigger, even including tracks from that game's composer Yasunori Mitsuda. Alongside the beautiful music comes sumptuous pixel art with gorgeous lighting and a turn-based active battle system, rounded off with a charming story. This is the sort of modern day SNES game that dreams are made of.
TBD
-Ed Nightingale
Demonschool, Switch, PS4/PS5, Xbox Series X/S, PC
I am in love with the aesthetic of Demonschool. Manga-inspired visuals with 2D animated characters exploring a 3D world; demons ripped from vintage Italian horror; and a 70s synth soundtrack that's as funky as it is ominous. Then there's the gameplay, mixing the school setting and time management of the Persona games with tactical combat that lets you plan your moves in advance and wipe out enemies in one long combo. Necrosoft Games is on to a winner here.
TBD
-Ed Nightingale
Story of Seasons: A Wonderful Life, Switch, PC, PS5 and Xbox Series X/S
Harvest Moon: A Wonderful Life was my gateway drug into farming simulators and, if I had a time machine, I would jump ahead to the release of its remake later this year. (The series is now called Story of Seasons due to the developers, Marvelous Inc., no longer working with publisher Natsume from 2014 onwards.)
Once again I can spend hours experimenting with different seed combinations to see what hybrid crops they birth or ignore my farmwork in favour of wandering about the valley late into the night. The remake also promises to bring new festivals, which the original was oddly light on, the ability to breed that useless goat and expands the romance options to include same-sex relationships.
Best of all, however, there's going to be a bell which will automatically bring your chickens in and out of the coop. So, unlike the Gamecube version, I won't have to dedicate part of my day to carrying every chicken in and out of that bloody building one-by-one.
Summer
-Lottie Lynn

To see this content please enable targeting cookies.

Go To Source