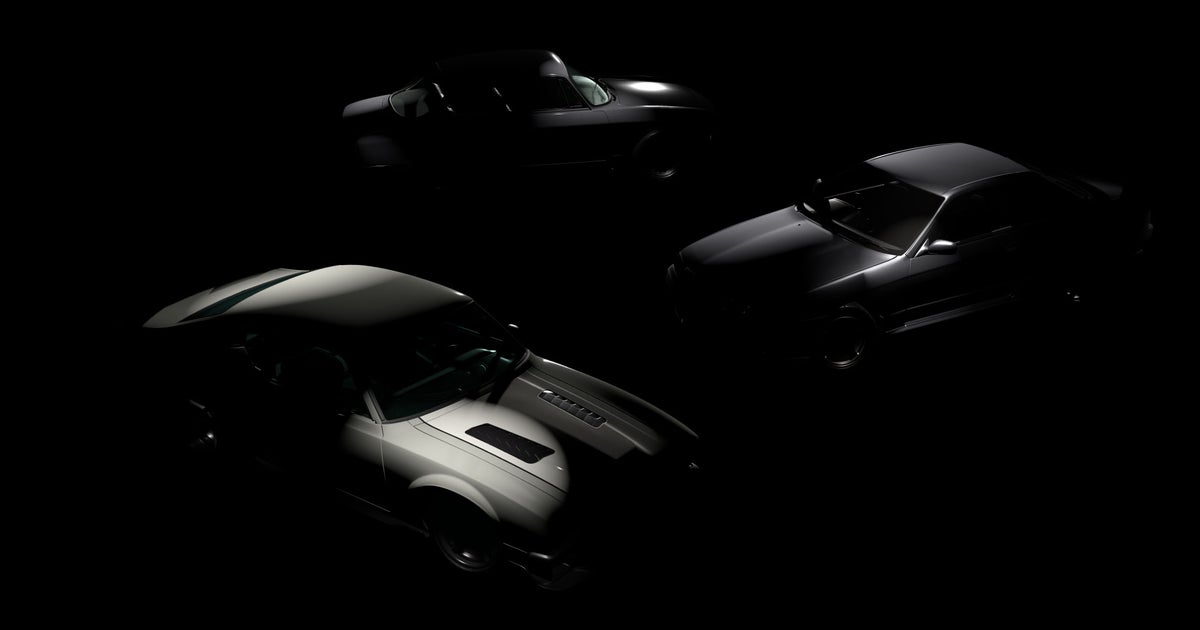 Gran Turismo 7 producer Kaz Yamauchi has dropped a teaser for the next three cars coming to PlayStation's exclusive racer.
In a tweet, Yamauchi confirmed that the update would drop "next week" and shared the now customary shadowy screenshot of the new arrivals.
Whilst the vehicles won't be confirmed until next week, it looks as though the new line-up includes the Nissan Skyline (R32) GT-R Nismo and a couple of retro cars – a 1960s Alfa Romeo Giulia Sprint GT and the Greening Auto Company 1971 Ford Maverick (thanks, Traxion.gg).
You can check the tease yourself in the tweet below:
"Coupling Sophy with VR results in one of the most immersive racing experiences you could imagine on console and I'm eager to see where this AI goes next," John wrote in Digital Foundry's Gran Turismo 7 PSVR2 review. "Definitely give it a shot, even if you're not playing the VR update.
"Honestly, I can say the same about GT7 in general. The game has been tweaked and improved significantly since launch and is well worth playing – and if you have PSVR2 and a steering wheel, it goes from a title that's worth playing to an absolutely essential experience. It's light years beyond GT Sport's half-baked VR integration – and one of the best experiences you can get on PSVR2 right now."
Bella Ramsey, perhaps best known on this site for playing Ellie in HBO's The Last of Us adaptation, has briefly hung up their shivs and bricks to take Gran Turismo 7 for a test drive.