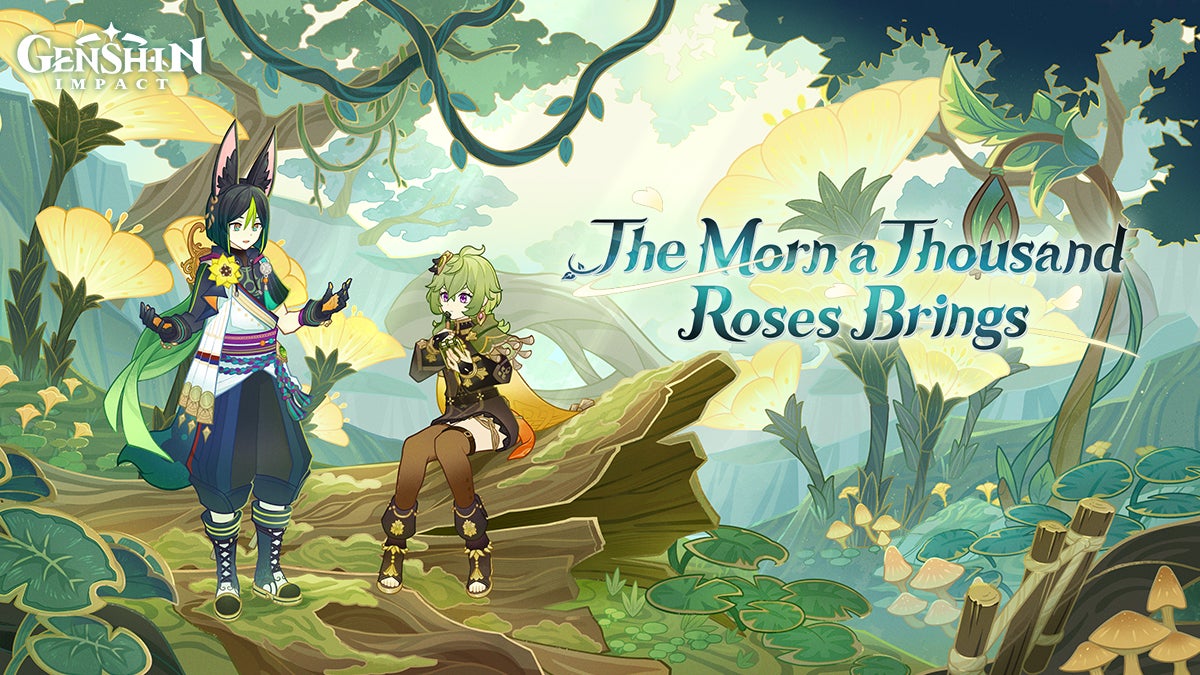 A new livestream has revealed more about Genshin Impact's upcoming 3.0 update, The Morn a Thousand Rose Brings.
Along with a lengthy new teaser video – which you can see below – we learned that 3.0, entitled The Morn a Thousand Rose Brings, is all set to release on 24th August, 2022.
As Jessica recently summarised for us, 3.0 brings the Sumeru region to the game, the Dendro element, continues the main storyline, and will introduce lots of new characters. We now know these include four-star Electro Dori, along with upcoming additions five-star Dendro Tighnari and Collei, the latter of which – who is a four-star Dendro specialist – can be added for free via the Graven Innocence event. Zhongli is making a return, along with Ganyu and Kokomi, all of whom are five-star.