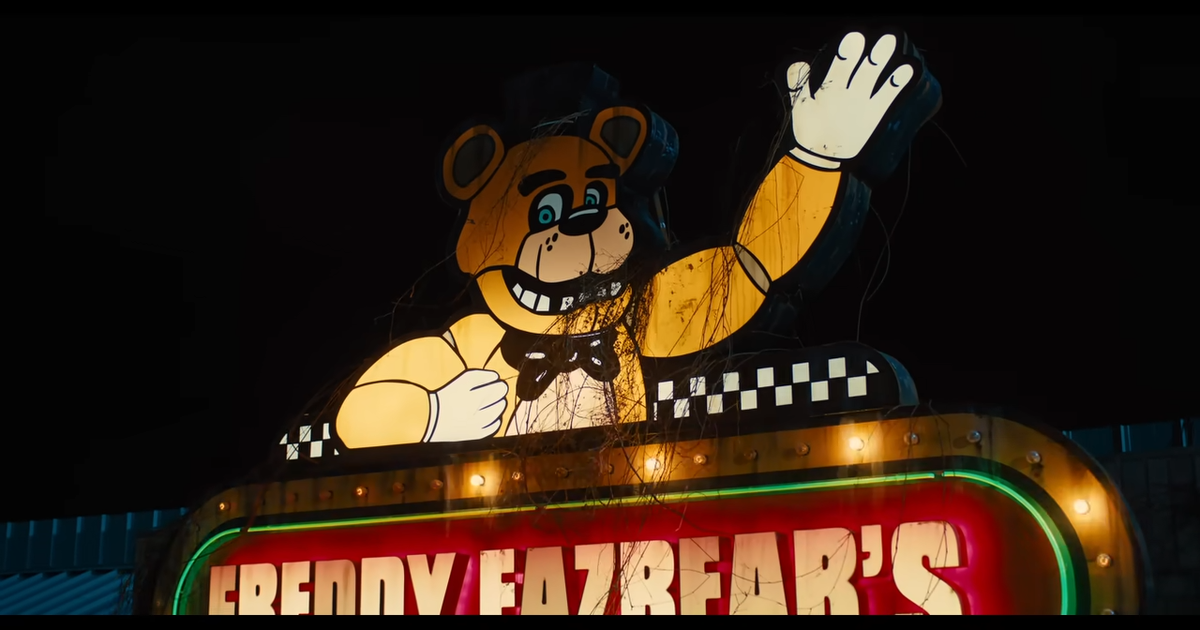 Today brings the first trailer for Five Nights at Freddy's, the upcoming movie based on the enormously-popular horror game series of the same name.
This trailer first leaked online earlier in the month – though legal notices and a fairly successful community boycott stemmed its spread.
Here we get our first look at The Hunger Games' Josh Hutcherson, cast as a new security guard for creepy pizza chain Freddy Fazbear's Pizza. An evil-looking Matthew Lillard (Scream, Scooby-Doo) can also be seen.
After a long and troubled route to release, Five Nights at Freddy's is now set for a Halloween-y launch later this year on 27th October, in cinemas and on the Peacock streaming service.
We first heard word of a FNAF movie all the way back in 2015, though progress was reportedly held back by franchise creator Scott Cawthorn, who refused to work with multiple now-scrapped versions of its script.
After delays, film director Chris Columbus (Home Alone, Harry Potter) also quit the project in 2001.
Around the same time, Cawthon sparked an online backlash among some fans for revealing he had donated to various US political candidates – the vast majority of which were Republican – and saying that he was a pro-life supporter of then-US president Donald Trump.
"I'm a republican. I'm a Christian. I'm pro-life. I believe in God. I also believe in equality, and in science, and in common sense," Cawthon said at the time. "Despite what some may say, all of those things can go together. That's not an apology or promise to change, it's the way it's always been. If I get cancelled, then I get cancelled."
The Five Nights at Freddy's movie release date was announced last month, to a largely positive response.