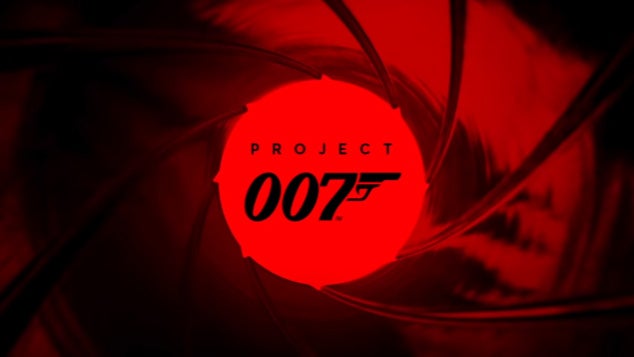 As word arrives that the Hitman series is on "hiatus", in terms of developing new games, IO Interactive's attention turns to James Bond instead. If you didn't know, IO is making a James Bond game and it's called Project 007. It was announced two years ago and IO hasn't said anything since.
I had a chance to talk to IO co-owners Christian Elverdam and Hakan Abrak recently, though, so I thought I'd ask and see if there was anything more they could say. And I was pleasantly surprised.
"I think we can say a few things…" Elverdam began.
"First of all, it's extremely awe-inspiring and literally just inspiring to work with the team at Eon [Productions], the people who are behind everything Bond," he said. "It's odd because from my perspective, I've been used to defending Agent 47; people want to do things with our franchise and you feel that stewardship."
(Did you ever see the Hitman film with Timothy Olyphant? Right.)
"And obviously for them, that is their role in the Bond franchise. So for us it's been about finding a mutual understanding of 'what is James Bond about?'
"And as we've talked about," he added, "we're doing an origin [story], because one thing, to show the trust they've instilled in us, is that we're allowed to build a James Bond for the games [audience], which I think is a profound homage to where our industry is and where the medium is, in the sense that yes, it's time to have a James Bond character who was not a movie character but who's comfortably just his own game character.
"And getting to earn that trust has been very, very, humbling, and we feel honoured."
Elverdam recalled a trip the team took to Pinewood Studios, to the set of James Bond – a trip he couldn't talk about until now, it seems. "And I recall Hakan and I, and part of the crew, walking around in what we later found out was the streets of Havana in No Time to Die, and getting to M's office," he said. "And you feel extremely humbled and you understand the gravity of what James Bond actually is.
"So that's the journey we're on: trying to understand. I think we can safely say we're very good at agent fantasy and everything we've learned with our Hitman franchise, and now we're rediscovering new sides of the agent fantasy with James Bond."
"When we commit to something we commit with everything." -Hakan Abrak, CEO
IO has staged a complete turnaround with Hitman in recent years. It wasn't long ago that the entire future of the studio, and Hitman, was in doubt. But today, Hitman has never been more popular. It's a remarkable achievement.
But with management buyouts and so much going on, where was the time to pitch Eon and MGM to make a James Bond game? Funnily enough, I discovered it happened at the same time IO fundamentally redesigned Hitman – way back in 2013.
"It's an odd situation," Elverdam said. "So in 2013 we're talking about this World of Assassination pitch, this idea that we wanted to elevate Hitman, and I recall, in some of the talks I had with the studio, I thought it was a little odd at that point in time that you didn't have any strong agent fantasies and this celebration of the spy genre.
"And already then, IO was on a path where we were interested in that exotic, mysterious kind of intriguing universe," he added. "And then I can't recall the exact date but at some point it obviously became an interesting discussion of 'What if…?' Because at that point in time, obviously, there hadn't been a Bond game for ages.
"And obviously there's a big part of, like, what does it mean to do a real Bond game? What would it be about? And then we started getting an idea that 'oh maybe we should try to talk to them about what it is we're doing and what they [aren't] doing with their franchise."

To see this content please enable targeting cookies.


What really appealed to Elverdam and IO about the licence, and what gave them hope about the idea of creating their own James Bond, was how often Bond had been reinvented over the years for new audiences. Like everyone else, Elverdam had been "super-enthusiastic" about the arrival of Daniel Craig in the role 17 (how many?!) years ago. "I also think that gave a belief that perhaps this could be a thing, that you could reinvent Bond for a games medium," Elverdam said.
Exactly when the Bond-IO deal was inked, they didn't say – maybe it was in 2013, or perhaps discussions only began then. Regardless, with each passing year and each subsequent Hitman release, and the community that was building around it – this evolving, single-player universe – the case for IO doing Bond got stronger and stronger.
"And I think some of these things are something that appealed to them, both at MGM and Eon," Hakan Abrak added. "It's not just capitalising on IP and doing one game and trying to earn something – it's not like that. When we commit to something we commit with everything: with community and how we grow this love for the game we're doing, and for the IP that we also promised we will treat like our own. And we'll create a community that the gamers can call their own.
"It's something that can stand next to the TV and the movies and whatnot. This can be something where the gamers say, 'Well it's not just a gamification of a video [and] did they convey Daniel Craig well or not? I don't know, let me look at the pixels.' It's an origin story. It's the beginning of something new and it's the beginning, hopefully, of something that the gamers can call their own."
Bond – or Project 007 – will be the next big focus for IO, with the fantasy MMO simmering behind it, but there's no word from either of the IO co-owners on when we'll hear more about it. Whenever it does arrive, though, it will be the first major Bond game since the widely-panned 007 Legends more than 10 years ago.
It'll be interesting to see how IO differentiates Bond from Agent 47 and Hitman. Will the 'social stealth' disguises from Hitman translate? Will there be more gadgets and gizmos? Will there be more story and less of a sandbox? We'll have to wait and see. But the prospect is mouth-watering.

To see this content please enable targeting cookies.

Go To Source