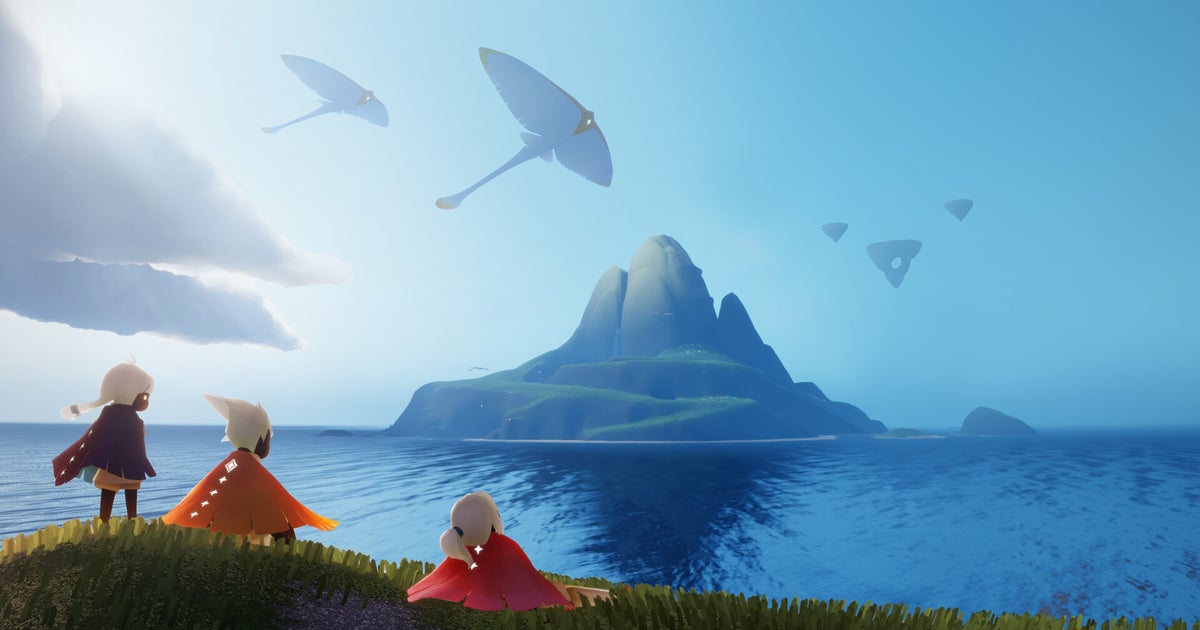 Sky: Children of the Light, the acclaimed free-to-play "social adventure" from Journey and Flower developer ThatGameCompany, is making the jump to PC.
First released for iOS in 2019 – and later for Android, Switch, and PlayStation – Sky: Children of the Light is a bit of an unusual thing, blending all sorts of elements to create a delicate adventure spanning the seven realms of a beautiful kingdom located among the clouds.
There are puzzley-platformy bits, story vignettes, as well as live-service staples like a season pass, and it's all build around a gently collaborative multiplayer core, designed to encourage "compassion, friendship, and altruism".
ThatGameCompany says Sky: Children of the Light has already been downloaded 260m times since its release in 2019, and the newly announced PC version will feature cross-play and cross-progression between all available platforms.
"As Sky moves to PC, we can render its realms in stunning detail, but for us, Sky is not defined solely by its technology," TheGameCompany CEO Jenova Chen said in a statement accompanying today's news. "It's an invitation to dream, explore and unite with one another in what we feel is the very essence of human connection in the digital age."
There's no exact release date for Sky: Children of the Light on PC as yet, but when it arrives it'll be available via Steam.