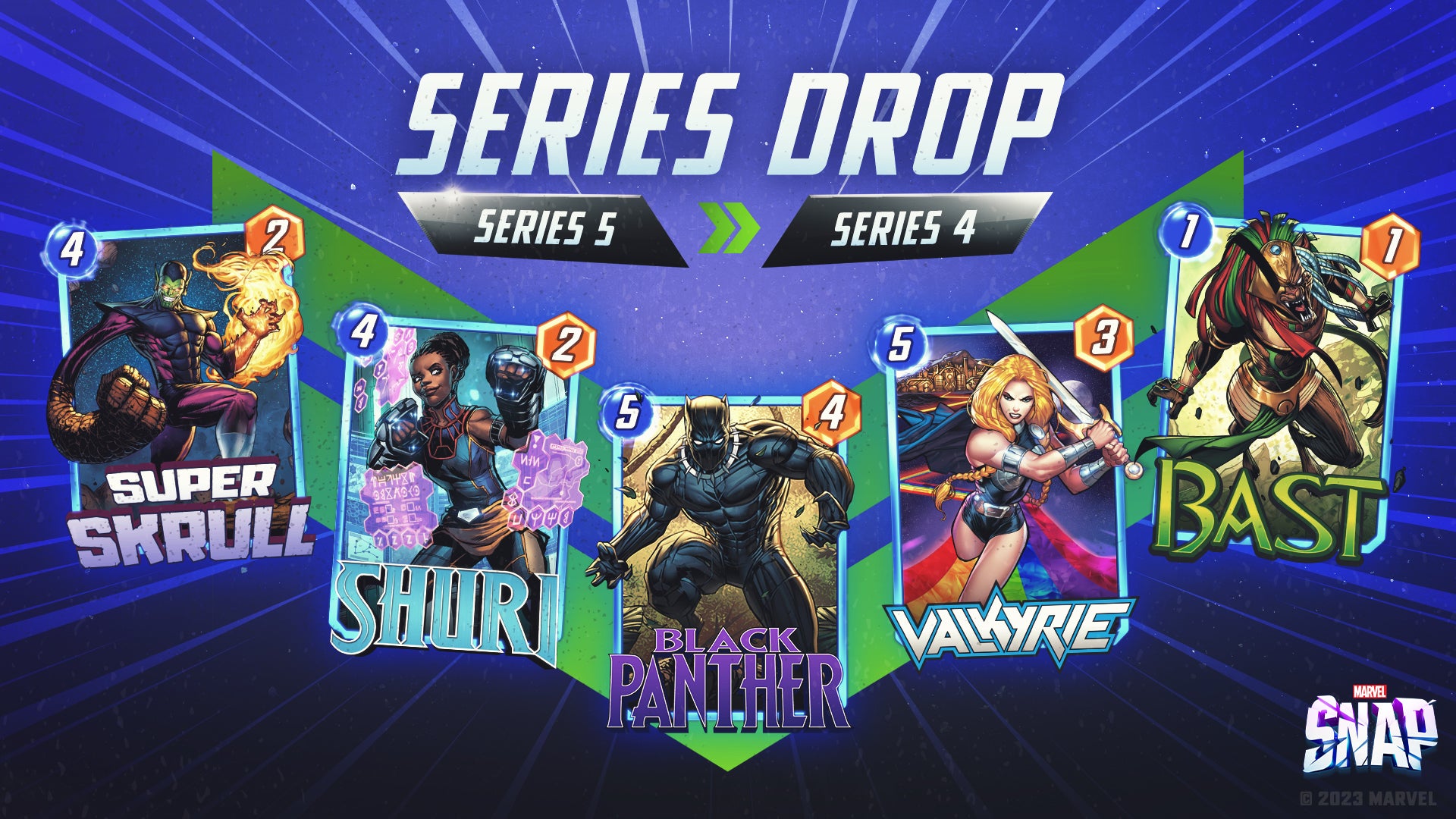 The long-awaited PVP Battle Mode for Marvel Snap will launch at the end of this month, developer Second Dinner has announced.
Second Dinner confirmed the competitive mode was in development in November, a month after the game's release, in an update recognising the demand from players for a way to play against friends.
Battle Mode is set to be added alongside a new mechanic called Series Drop, which affects rarity of cards.
In an update posted to the official Marvel Snap website, the details of Series Drop were shared. Some Series 3, 4 and 5 cards will drop down to the level below, which means they'll become 10 times more common in card drops and cheaper in the store. Cards not affected by this include Thanos and Galactus.
Second Dinner stated it is aiming to push one Series Drop each month, and each will require a patch. The Token Shop, Marvel Snap's in-game store, will also get improvements to card progression.
The patch that'll add Battle Mode and Series Drops is currently planned for 31st January, though Second Dinner stated it may "choose to delay for a little longer" if any "last minute issues" are found.
Full details on cards affected by Series Drops and the improvements to the Token Shop can be found on the Marvel Snap website.