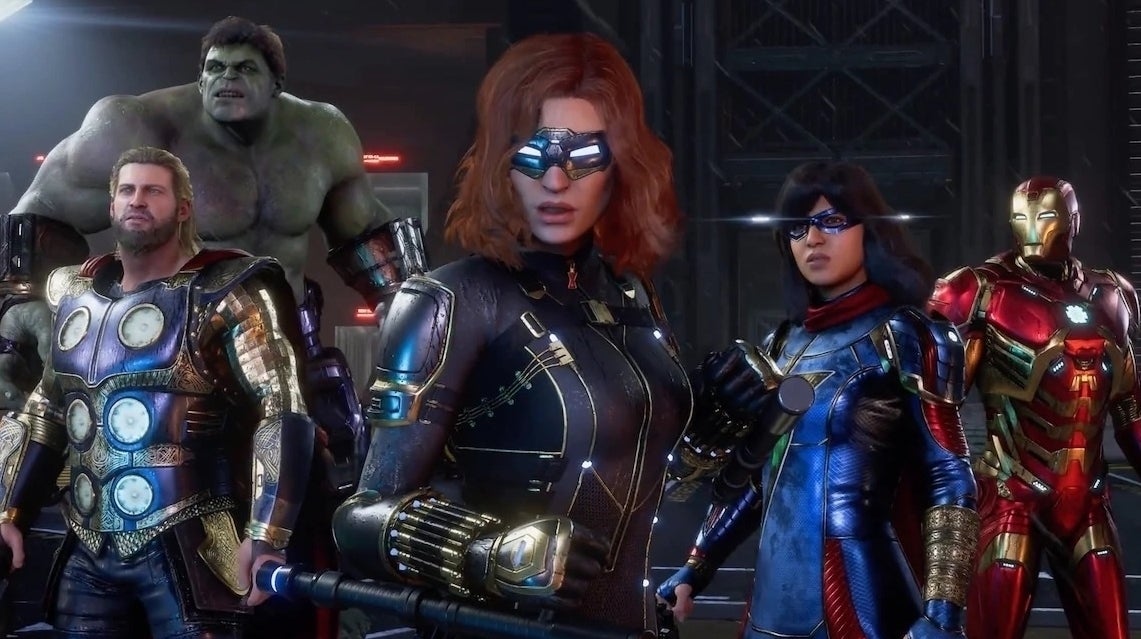 Crystal Dynamics is reportedly preparing to announce the end of development on its beleaguered live-service superhero action-adventure Marvel's Avengers, with official news said to be due "as early as next week".
That's according to reliable Marvel's Avengers leaker Miller Ross, who, citing sources at Crystal Dynamics in a story for Exputer, says the studio had initially intended to continue supporting the game into the back half of 2023, but recent events surrounding lead developer Brian Waggoner – who has reportedly now left the company after he was found to have posted racist, ableist, and homophobic tweets – has accelerated the project's demise.
Ross' sources say Waggoner will not be replaced following his departure, leaving only a "small team" of developers still working on Marvel's Avengers, most of whom are already sharing their time with other Crystal Dynamics projects, including Amazon's Tomb Raider.