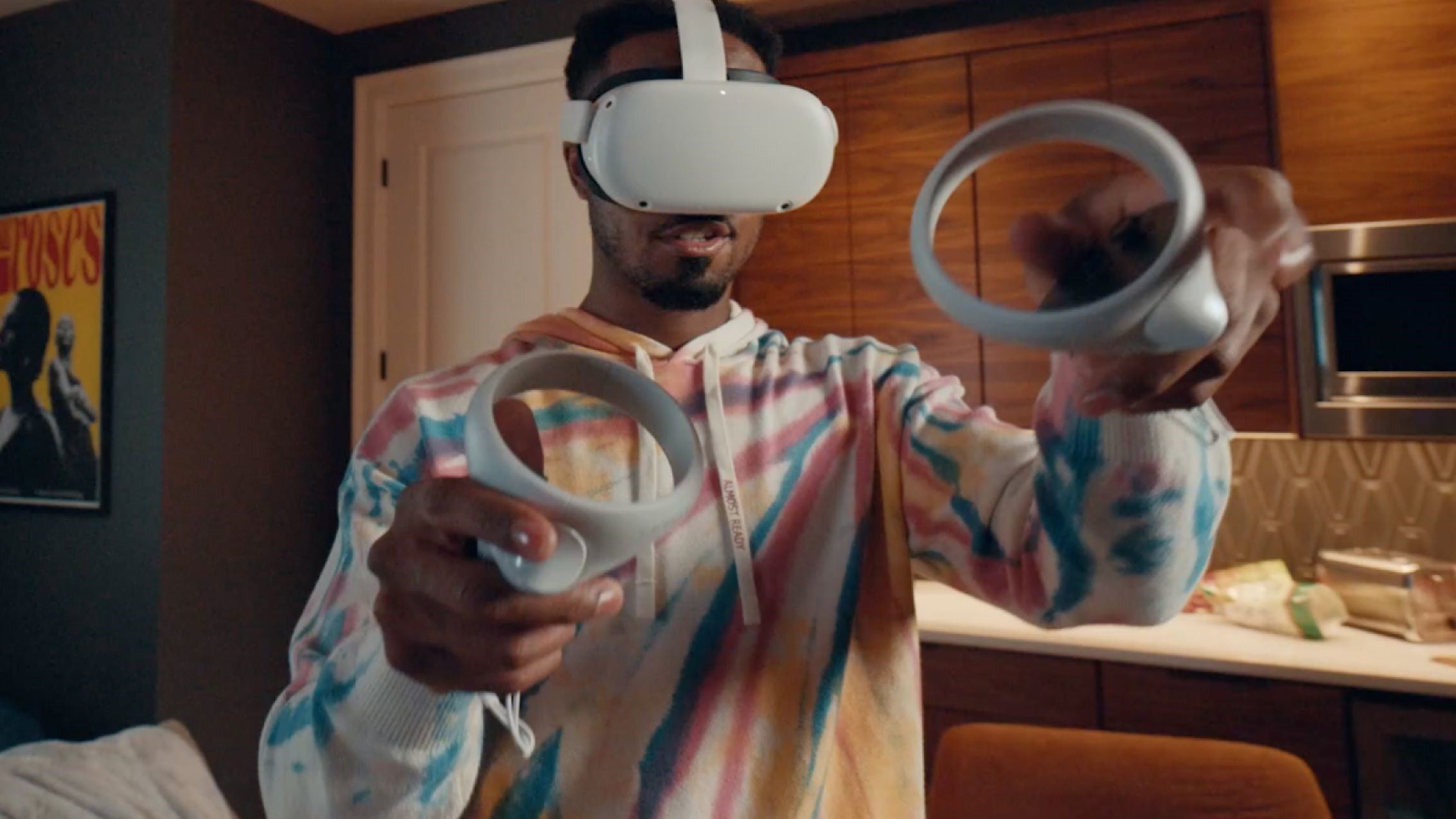 Less than a year after Meta ramped the price of its Meta Quest 2 VR headset up by $100, the company is slashing prices back down – albeit only on the 256GB model and only by $70 – starting this Sunday, 5th March. It's also discounted its pricey Meta Quest Pro by $500.
At the time of last year's price hike, Meta insisted the increase was necessary as "the costs to make and ship our products [have] been on the rise". Now, though, it's saying it's dropping the price of Meta Quest 2's 256GB model from $499.99 USD to $429.99 in order to "let even more people feel the joy of fully immersive games and experiences".
The price drop goes into effect this Sunday in a select number of territories – specifically, Australia, Austria, Belgium, Canada, Denmark, Finland, France, Germany, Iceland, Italy, Japan, Netherlands, Norway, South Korea, Spain, Sweden, Switzerland, Taiwan, the UK, and the US – and will mean there's now only $40 price difference between the 128GB and 256GB models. Meta hasn't shared the updated prices in local currencies as yet.