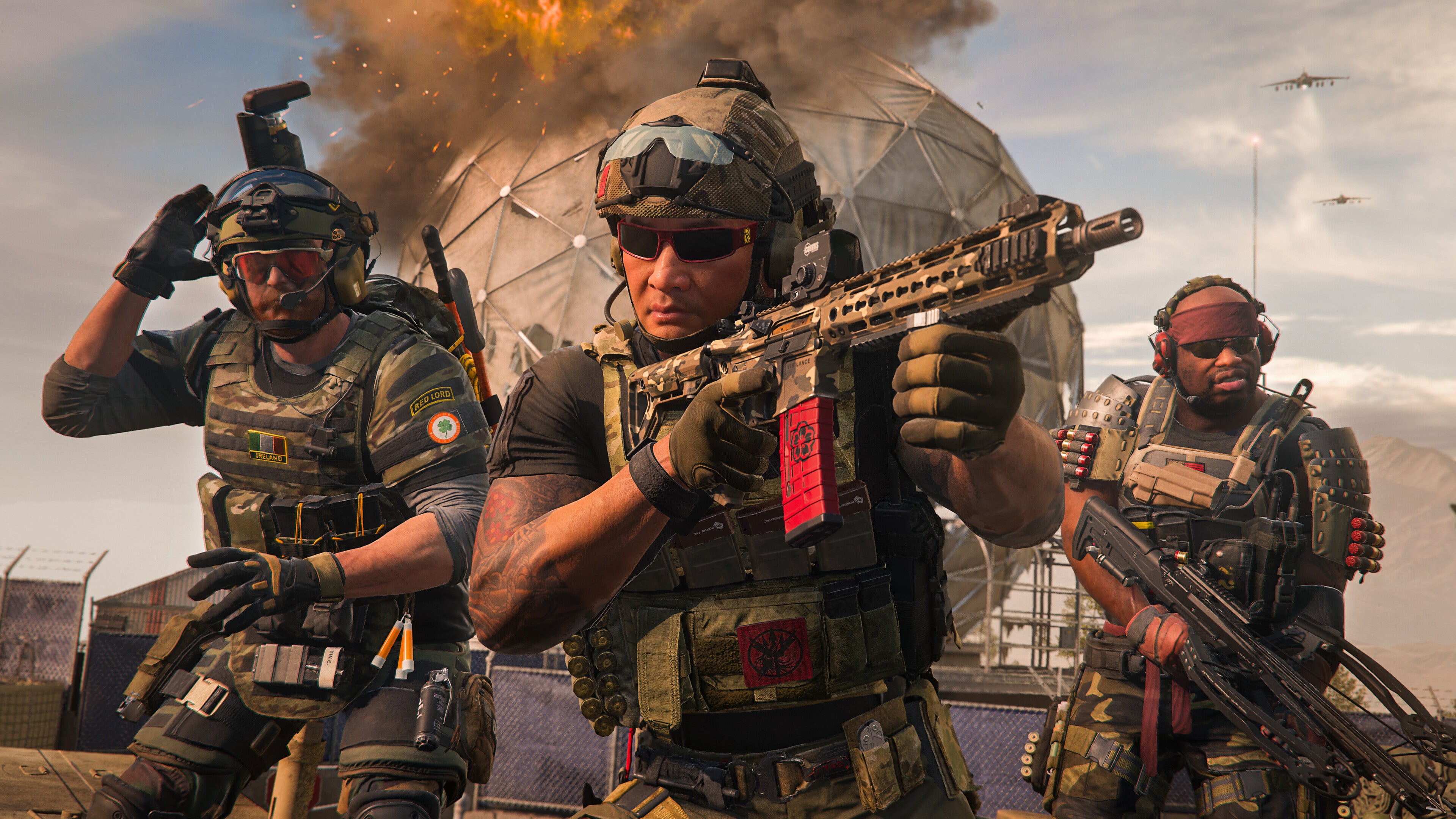 Microsoft has told the UK's Competition and Markets Authority (CMA) it's confident Activision Blizzard can optimise Call of Duty to run on Switch after the regulatory body raised concerns around the console's "technical limitations".
As part of its ongoing efforts to convince regulatory bodies in the UK, EU, and US to approve its $69BN USD acquisition of Activision Blizzard – which has so far been blighted by concerns it may choose to make Call of Duty exclusive to Xbox, hampering PlayStation's ability to compete – Microsoft signed a 10-year deal with Nintendo guaranteeing it would bring the FPS to Switch.
However, in its Provisional findings report published last month, the CMA said it was unable to place "material weight" on Microsoft's agreement when considering the proposed Activision Blizzard acquisition, as there was "no certainty [the deal would] lead to CoD becoming available on Nintendo". Elaborating further, it highlighted the "technical limitations" that "would need to be overcome for Call of Duty to become available for Nintendo Switch."
Microsoft has now addressed these specific concerns in its response to the CMA's notice of possible remedies, insisting, "The game engine that powers Warzone is mature and has been optimised to run on a wide range of hardware devices". It then highlights Xbox One through to Xbox Series X as examples, alongside CoD's ability to run on PC hardware "with GPU cards that were released as far back as 2015 (i.e., prior to the release of Nintendo Switch in 2017)".
The company added, "The Activision development team have a long history of optimising game performance for available hardware capabilities", and that "the Parties are confident that in addition to Warzone, CoD buy-to-play titles (e.g., CoD: Modern Warfare 2) can be optimised to run on the Nintendo Switch in a timely manner using standard techniques which have been used to bring games such as Apex Legends, Doom Eternal, Fortnite and Crysis 3 to the Switch."
The CMA's final ruling on Microsoft's acquisition of Activision Blizzard is set to be published on 26th April, a day after the deadline set by European regulators.
As for the validity of Microsoft's claims, Digital Foundry's Richard Leadbetter recently weighed in on the likelihood Call of Duty could successfully transition to Nintendo's console, writing, "The task would not be easy, and if Infinity Ward were to scale its engine down to Switch in the way that Epic has with Fortnite, there are fundamental concerns that the inevitable drop to 30fps would be a step too far in compromising the core experience."