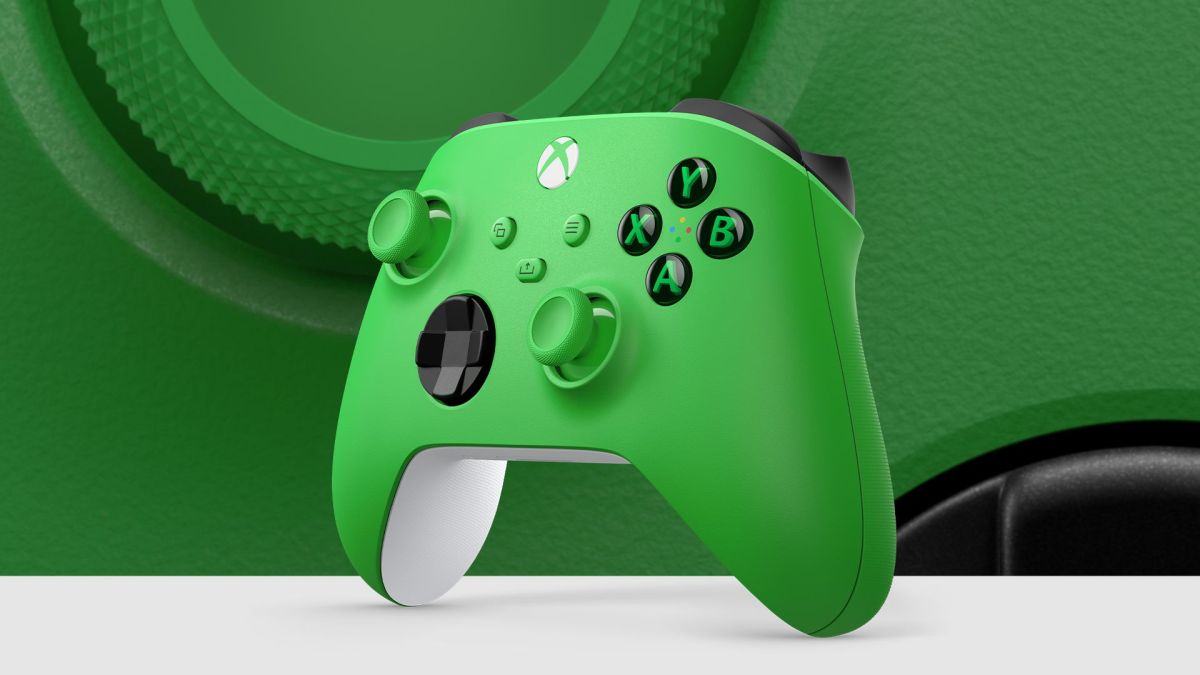 Exactly one month after it announced its previous Xbox wireless controller variant, Microsoft is back with another, this one fully adorned in Xbox's "signature" green.
Officially, Microsoft is calling this latest controller release Velocity Green, which joins a line-up of other flat-colour variants including Pulse Red, Deep Pink, and Electric Volt.
Feature-wise, it's exactly as you'd expect from an Xbox controller, with textured grip for bumpers, triggers, and rear, along with a "hybrid" D-pad, Share button, and 3.5mm jack.
All that'll cost you £54.99/$64.99 USD, and there's an accompanying Velocity Green universal charging dock from Razer – but you'll need to pay for that separately at $39.99.
Oh, and for those that absolutely must colour match their clothing to their video game input devices, Microsoft's releasing a Velocity Green hoodie too.
The Velocity Green wireless controller, which is available worldwide from today, follows other recent additions to Microsoft's ceaselessly expanding controller line-up including the metallic-hued Lunar Shift, Aqua Shift, and Stellar Shift.