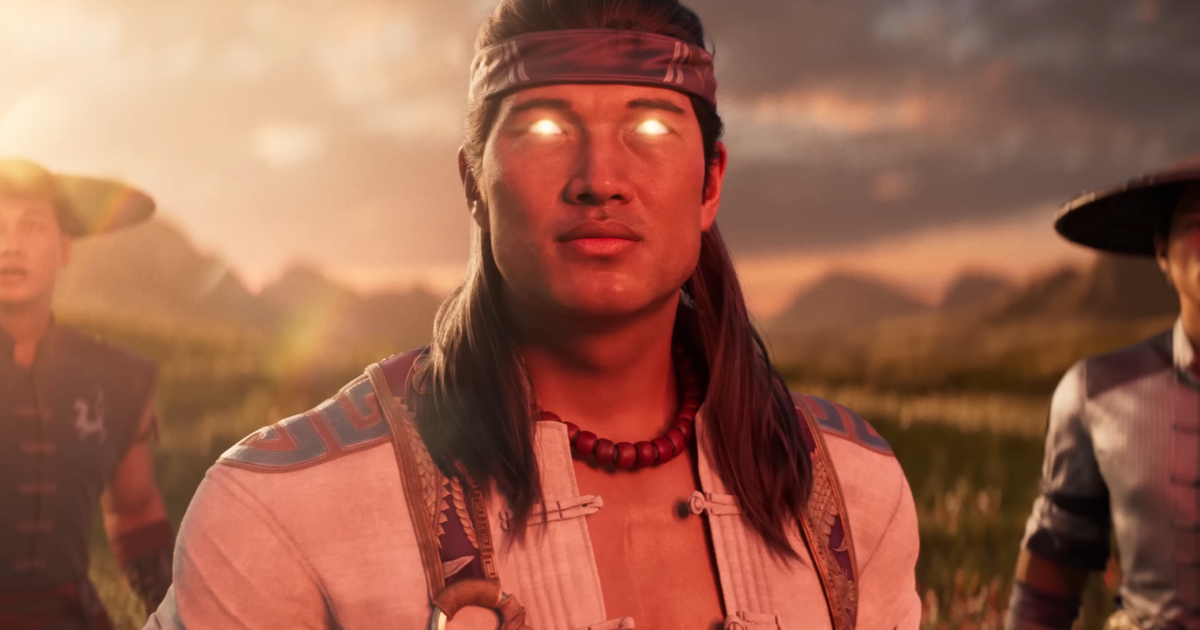 With Mortal Kombat 1 almost upon us – it arrives next Thursday, 19th September, or today if you've pre-ordered the Premium Edition – developer NetherRealms has shared details of the various accessibility features it's including at launch.
"Accessibility… means avoiding and correcting any unnecessary friction or barriers that prevent people with a range of impairments from enjoying games," NetherRealm writes. "We believe games are for everyone and strive to create and maintain accessible titles for all our players."
To that end, Mortal Kombat 1's extensive accessibility features are designed to tackle issues that might arrives from "any form of impairment: visual, motor, auditory, cognitive, or other".
Visual accessibility features, for instance, include a Screen Reader for all menu items; descriptive audio for all story cinematics, Fatalities, and Fatal Blows; optional extra audio feedback to indicate the likes of ducking, blocking, hit type, fighter distance, proximity to the end of the arena, and health levels. There's also a colourblind pre-set modes to address Protanopia (Green Light), Deuteranopia (Red Light), and Tritanopia (Blue Light); an option to bring health bars closer to the focal point of the screen; brightness settings, and Invasions Mode navigation assistance.
Mortal Kombat 1's Auditory accessibility features include separate volume controls for cinematics, music, the announcer, ambience, dialogue, and sound effects; VFX noises are tweakable across a range of categories; subtitles are included for all key Story mode dialogue and supplemental gameplay dialogue; players can choose from several audio mix presets that increase or decrease the focus on gameplay elements, and there's direction surround sound too.
Motor-focused accessibility features include remappable controls that enable all gameplay inputs (but not menu navigation) to be customised and mapped to a controller's four-face button and four-shoulder buttons. Input shortcuts can be enabled to lessen the direction precision required to activate special moves, and button shortcuts are available too. Finally, it's possible to turn off the rapid button-mashing requirements of Test Your Might segments in story mode.
Rounding out Mortal Kombat 1's accessibility features are a number of more general inclusions. Tutorials, tutorial demos, and practices modes are all available, for instance, and keyboard-to-speech will narrate all text typed into chat so that more players can voice chat without the ned of speech. Additionally, tooltips are available across all settings, and autosaving is enabled throughout.
Mortal Kombat 1, a reboot of sorts set in "reborn" universe created by the Fire God Liu Kang, includes the likes of Johnny Cage, Kung Lao, Li Mei, Lui Kong, Nitara, Raiden, Geras, Sub-Zero, Scorpion, and Smoke in its so-far-confirmed roster of 22 base game playable characters. NetherRealm has also confirmed 15 base game support characters, known as Kameos, including Sonya Blade, Kano, and Jax Briggs.
Mortal Kombat 1 launches for Nintendo Switch, PC, PlayStation 5, and Xbox Series X/S on 19th September, with early access beginning now.