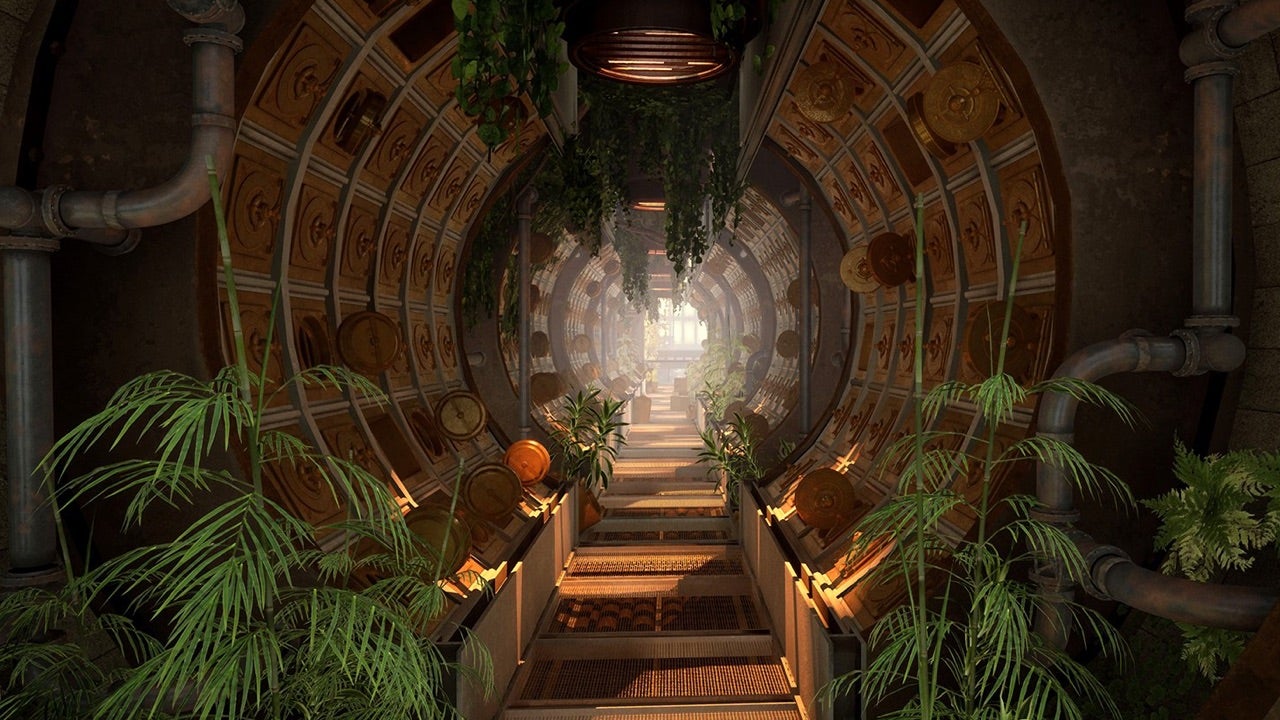 Myst developer Cyan Worlds has given its steampunk VR puzzle adventure Firmament a release date, confirming it'll be launching for PC and Mac on 18th May this year.
It's been quite a wait for Firmament; Cyan Worlds initially announced the game – and released an evocative teaser trailer – all the way back in 2018, promising to take players on a "resplendent, magical, journey" across four diverse worlds, accompanied by an ever-present clockwork companion and a long-dead, ethereal mentor.
One year later, Cyan launched a Kickstarter campaign to crowdfund the development of Firmament – which it calls a "deeply immersive narrative adventure game that stays true to the concepts that made the adventure genre great" – and now, following a number of delays (it was initially expected to arrive in 2020), a firm release date is finally here.
Come Thursday, 18th May this year, Firmament will be available on Windows – where it'll be playable either in VR or on a standard screen – and on Mac OS. Cyan is yet to confirm the storefronts it'll be using, but notes that, for VR, Firmament will support Valve Index, HTC Vive, Meta Rift, Meta Rift S, and Meta Quest 2 through Quest Link.
As for consoles, Firmament is currently confirmed to be coming to PlayStation 4, PlayStation 5, and PSVR 2, but a release date is yet to be announced. Cyan says it'll share dates and details when it has more information.