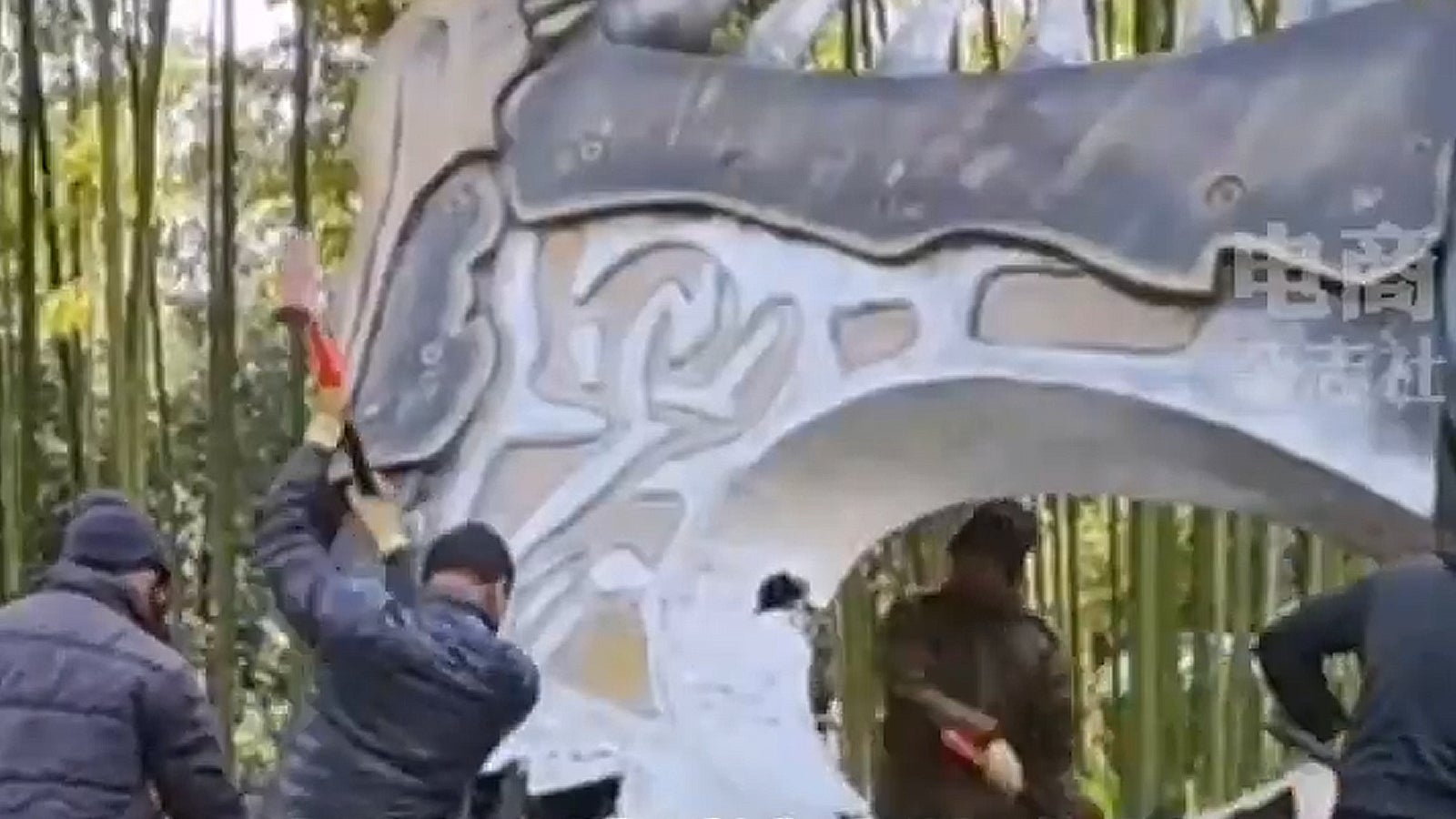 NetEase staff have smashed up a giant World of Warcraft statue by their studio, as the ongoing and increasingly bitter dispute between it and Activision Blizzard continues.
Earlier this week, Activision Blizzard revealed it was now seeking a new Chinese publisher as its current deal with NetEase, its long-standing local operator in the country, concludes this month in a war of words – and now hammers. Controversially, Activision Blizzard claimed it had offered NetEase a six-month extension to its contract – and said it was a "pity" NetEase had not taken up its offer.
In response, staff at NetEase have seemingly made their feelings clear – by taking mallets to a large World of Warcraft sculpture and tearing it down, before sipping on NetEase-branded drinks. The event was even livestreamed on social media to some 30,000 people, according to a report by WOWHead.
The drinks in question were reportedly a reference to a Chinese slur for a seemingly innocent but ultimately manipulative person – literally branded as a "Green Tea".
Alongside the statue smashing session, NetEase responded in slightly more formal fashion with a lengthy statement on Activision Blizzard's claim about its recent six-month extension offer – something which would have seen NetEase continue to operate World of Warcraft, Hearthstone, Overwatch and other Blizzard titles in China on a temporary basis while Activision Blizzard shopped for a new deal elsewhere.
"For unknowable reasons, last week Blizzard re-sought NetEase with an offer of a so-called six-month extension of the game service and other conditions, and made it clear that it would not stop continuing negotiations with other potential partners during the contract extension," NetEase wrote.
"As far as we know, Blizzard's negotiations with other companies during the same period were all based on a three-year contract period. Considering the non-reciprocity, unfairness and other conditions attached to the cooperation, therefore, the parties could not reach an agreement in the end.
"In our view, Blizzard's proposal – including [its] surprise announcement – is brash, unseemly and commercially illogical. Its overconfidence does not take into account where players and NetEase have been placed by this kind of demand everything, riding a mule while looking for a horse, and 'divorce but still try to live together' behaviour."
Blizzard and NetEase's partnership formally ends next week, on 24th January, when the publisher's games will go dark and millions of fans will be unable to play until another Chinese publisher is found.
Recent talk of an extension seemed something of a moot point, as it has became clear that NetEase staff affected by the deal ending were already leaving the company at the end of last year, after Activision Blizzard made its intentions clear.
Clearly, there's no love lost between the two companies. In November, a senior figure at NetEase blasted the actions of an unnamed "jerk" for the breakdown in relationship between the company and Activision Blizzard, which is run by the controversial Bobby Kotick.