New Prime Video movies: May 26, 2023 update
Tom Power, entertainment reporter
Our latest May 2023 update adds She Said, the movie about the origins of the #MeToo movement, starring Carey Mulligan and Zoe Kazan.
Welcome to TechRadar's new Prime Video movies guide where we select only the best and freshest films that have landed on Amazon's streaming service in recent months.
Prime Video is one of the best streaming services you can sign-up to right now, and there are always plenty of new movies (both first-party and licensed material) added to its extensive catalog. But with such a large library of films to choose from, some aren't worth your time. We've created this list packed with only the best new films – discover more options in our best Prime Video movies guide.
So, if you're looking for only the freshest new movies, check back next week as we'll be adding new titles regularly. For now, here's our pick of the best new movies to arrive on Prime Video since March.
New Prime Video movies: May 2023
Three Thousand Years of Longing
Release date: May 23
Directed by George Miller (of Mad Max, Babe and Happy Feet fame), Three Thousand Years of Longing is a gorgeous-looking fantasy movie based on a short story by A. S. Byatt published in the 90s called 'The Djinn in the Nightingale's Eye'.
It follows the story of a British professor, played by Tilda Swinton, who purchases an antique bottle on a trip to Istanbul and finds a djinn (a spirit), played by Idris Elba, inside it. The djinn offers to grant the professor three wishes and ends up telling her three stories about his own past and how he wound up trapped inside a bottle.
Three Thousand Years of Longing looks truly stunning with incredibly ambitious visuals and rich fantasy stories that'll envelope you. It's a testament to the power of storytelling, as well as love and desire. If you like beautiful-looking fairy tales and seeing worlds imagined in myths and legends adapted for the screen, it's a must watch.
She Said
Release date: May 19
She Said is based on the true story of New York Times reporters Megan Twohey, played by Carey Mulligan, and Zoe Kazan, played by Jodi Kantor, who were responsible for the investigation that initially exposed Harvey Weinstein's abuse and sexual misconduct and was responsible for the #MeToo movement.
Mulligan and Kazan truly shine in these meaty roles, so much so you might even forget you're watching a movie and not a fly on the wall documentary at times.
She Said isn't an easy watch, but it's an important one, showing just how close the reporters at the New York Times were to having the story and investigation shut down – a chilling thought. But if you like true stories, especially ones about journalistic integrity, we think it's well worth a watch.
Air
Release date: May 12
Based on real-life events, Air tells the story of the origins of the legendary Air Jordan sneakers. Matt Damon stars as Sonny Vaccaro, a Nike talent scout who's tasked with finding a new spokesperson for Nike's line of basketball shoes. It's a journey that sees him cross paths with NBA rookie and eventual basketball legend Michael Jordan (played here by Damian Delano Young), and sets in motion events that lead to the creation of one of the world's most iconic shoelines.
Joining Damon and Young on the *ahem* court are A-listers like Ben Affleck (who also directs Air), Jason Bateman, Viola Davis, Chris Messina, Marlon Wayans, and Chris Tucker. And, given the starry nature of its cast, it'll come as no surprise to learn that Air is one of the best fact-based dramas you'll see all year. It's a movie that nobody can *double ahem* dunk on, with its dramatization of one of the greatest off-the-field sports stories ever told on point from beginning to end.
Dallas Buyers Club
Release date: May 1
Based on real-life events, Dallas Buyers Club tells the story of the challenges of accessing healthcare and treatment for anyone living with AIDS in the 1980s. Matthew McConaughey stars as Ron Woodroof, a man who is trying to come to terms with his AIDS diagnosis, as well as dealing with the resulting stigma and attempting to find the medication he needs. He crosses paths with Rayon (played by Jared Leto), a fictional trans woman who helps Woodroof distribute unapproved drugs to people in need – the movie is named after the 'club' they create.
Dallas Buyers Club is one exceptional and incredibly tough-to-watch movie that tells a powerful story about healthcare, connection and adversity. Matthew McConaughey is one of those hugely talented actors who shines on the screen, but it's no surprise critics called his performance in Dallas Buyers Club a career-best, as he's phenomenal, compassionate and persuasive as Ron Woodroof.
True Grit
Release date: May 1
True Grit is a Coen brothers movie, but one with a difference. Sure it's packed with their telltale clever dialogue and compelling storytelling, but it doesn't feel quite so eccentric as their other hit films (like Fargo, The Big Lebowski and No Country For Old Men). Instead, True Grit is a fresh take on the classic Western genre, which is why we think this movie will have huge appeal to Coen fans old and new.
True Grit follows the story of a 14-year-old girl (played by Hailee Steinfeld) who hires Rooster Cogburn (Jeff Bridges), a drunk lawman, to help track down an outlaw named Tom Chaney (Josh Brolin). Joined by a Texas Ranger (Matt Damon), they embark on a dangerous adventure through the Arkansas countryside in search of the notorious Cheney.
Shutter Island
Release date: May 1
Enjoy psychological thrillers and unravelling mysteries? Then stick Shutter Island on your must-watch list.
A dark and at-times disturbing film, Shutter Island is set in the 1950s and stars Leonardo DiCaprio as a US Marshal investigating the disappearance of a murderer from a hospital for the criminally insane. He ends up stumbling upon plenty more eerie goings-on, and you'll be sat on the edge of your seat the whole time as you try to anticipate the twists and turns.
Ben Kingsley, Mark Ruffalo, Emily Mortimer, and Michelle Williams join DiCaprio in Shutter Island, all bringing their A-game, and the movie is directed by Martin Scorsese. In the mood for more Scorses classics? Take a look at the rankings in our guide to every Martin Scorsese movie rated from worst to best.
A Beautiful Mind
Release date: May 1
If you like films based on real-life people, we highly recommend A Beautiful Mind. The film follows mathematician John Nash (played with real heart and authenticity by Russell Crowe) from Princeton University through to working in cryptography, where his life begins to unravel in heart-breaking and horrifying ways.
A Beautiful Mind isn't a fun, lazy, Sunday afternoon watch, but it's a well-acted and moving story about love, mental illness, and one incredibly gifted mathematician at the center of it all. A Beautiful Mind received great praise from film lovers and critics, as well as from the real life John Nash himself. Knowing he gave the movie his seal of approval makes it even more of a rewarding and emotional watch in our books.
Madagascar
Release date: May 1
Looking for a fun family movie to watch this weekend? Try Madagascar.
Madagascar is a computer animated film that follows the story of a group of animals at Central Park Zoo in New York who find themselves stranded on the island of Madagascar. How will Alex the lion, Melman the giraffe, Gloria the hippopotamus, and Marty the zebra make it back to New York?
It's a charming movie with a predictable but entertaining storyline and plenty of kid-friendly humor. We guarantee it'll be a hit with all ages, and you'll have fun trying to identify the great actors and comedians who voice the animals in Madagascar, including Ben Stiller, Chris Rock, David Schwimmer, Jada Pinkett Smith, and Sacha Baron Cohen.
New Prime Video movies: April 2023
Ticket to Paradise
Release date: April 11
Searching for a rom-com starring beloved actors Julia Roberts and George Clooney?Ticket to Paradise is your, erm, ticket to a good night in watching Prime Video.
Roberts and Clooney play Georgia and David Cotton, a a divorced couple on a mission to sabotage their daughter's wedding in Bali, Indonesia. Yes, it sounds mean, but the Cottons convince themselves they are just looking out for her best interests, as all parents love to pretend.
Don't expect anything out of the ordinary here. Ticket to Paradise is a romcom through and through, so it's full of slapstick comedy and other schlocky plot beats. Even so, it's a fun watch, especially for a lazy Sunday afternoon. It's a treat to see Roberts and Clooney together, too, with the pair's sizzling chemistry key to this entry in our new Prime Video movies article.
On a Wing and a Prayer
Release date: April 10
On a Wing and a Prayer is about a novice pilot called Doug (played by Dennis Quaid) , who is grieving the loss of his brother to a heart attack. Teaming up with another pilot to fly his wife (Heather Graham) and daughters home for Easter, things take a scary and unexpected turn (metaphorically, at least) that test his flying abilities and his faith.
On a Wing and a Prayer isn't a smartly constructed movie that'll set the world on fire. It's more of a family-friendly watch with a solid albeit predictable story. Having said that, there's plenty of tension to be had as we see whether Doug can rise to the challenge of landing the plane he finds himself suddenly in charge of. At its core, On a Wing and a Prayer is a heart-warming movie with an explicit spiritual and religious thread running throughout. Just don't expect it to be a mainstay on our new Prime Video movies list for a long time.
Operation Fortune: Ruse de Guerre
Release date: April 7
Ah, Guy Ritchie, Hollywood's leading director for some of the most bang average movies in recent times. His latest venture, Operation Fortune: Ruse de Guerre, is a spy comedy that follows Orson Fortune (Jason Statham), who's on a mission to stop the sale of deadly weapons technology.
Operation Fortune: Ruse de Guerre isn't nearly as hard-hitting, surprising or slick as Ritchie's earlier films (like Lock, Stock and Two Smoking Barrels and Snatch), but not many of Ritchie's latest offerings have been (we're looking at you, King Arthur and The Gentlemen). Still, if you're in the mood for a fun, at-times quite silly, spy caper, it's one that should pique your interest. If nothing else, Statham is watchable and charismatic as Fortune. The film's supporting cast, which includes Hugh Grant as antagonist Greg Simmonds and Aubrey Plaza as Sarah Fidel, shines pretty brightly, too.
Gangs of Lagos
Release date: April 7
Prime Video's first Africa-centric film, Gangs of Lagos follows the story of Obalola and the intertwining lives of his friends, Gift and Ify, as they grow up on the busy streets of Isale Eko, a neighbourhood in Lagos. The film explores the impact of violence and politically-affiliated gang culture in Nigeria, as well as covering themes of family, friendship and betrayal along the way.
As you might expect, Gangs of Lagos isn't an easy watch – especially when you learn that the film is based on true stories from Isale Eko. It's an intense movie that'll suit anyone looking for a gritty crime thriller, though, or someone looking to gain a deeper understanding of the current real-life unrest in Nigeria. Culturally impactful, this certainly is.
Tinker Tailor Soldier Spy
Release date: April 1
Tinker Tailor Solder Spy is a tense and incredibly atmospheric spy thriller based on a novel of the same name by famous British espionage writer John le Carré. It tells the tale of the hunt for a Soviet double agent who's believed to be working right at the top of the British secret service – but who is he? You'll have to watch it to find out, b the story is tantalising and will keep you guessing until the end.
The writing is great and the movie looks fantastic. It's the cast of characters that make this movie such a compelling watch, though, with the likes of John Hurt, Colin Firth, Gary Oldman, Tom Hardy, and Mark Strong all on exceedingly good form. If you like your spy movies rich, tense, and filled with twists and turns, then Tinker Tailor Soldier Spy is a must watch.
New Prime Video movies: March 2023
Top Gun: Maverick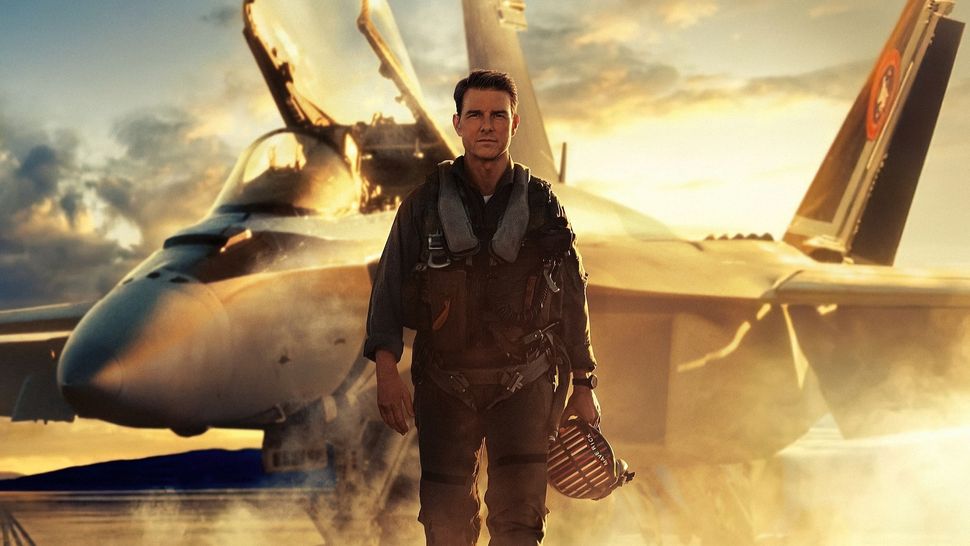 Release date: March 24
Top Gun: Maverick blasted onto theater screens all over the world back in 2022, so it's good to finally be able to enjoy it via Prime Video. As you might expect, this is a fast-paced, action-packed blockbuster with top-class performances, brilliant set-pieces that'll leave your jaw on the floor, and fantastic special effects. It's also got an entertaining if somewhat formulaic story.
Fans of the original Top Gun movie are bound to find this sequel as fun, exciting, and edge-of-your-seat tense as the first. Love him or hate him, there's no denying Tom Cruise is spectacular, reprising his role as Captain Pete "Maverick" Mitchell with verve and panache here. The movie's younger stars really shine, too, especially Miles Teller as Lieutenant Bradley "Rooster" Bradshaw. Check out our exclusive chats with director Joseph Kosinki about the mind-boggling number of cameras used on set and how the film got the green light in the most Tom Cruise way possible while you're here.
Nope
Release date: March 21
Nope is an eerie, tense sci-fi thriller that'll stick with you long after the credits have stopped rolling. Jordan Peele (of Get Out and Us fame) is the writer, director and producer of Nope, while the captivating Daniel Kaluuya and Keke Palmer are the movie's leads. They play siblings Otis "OJ" Haywood Jr and Emerald "Em" Haywood who become desperate to catch video evidence of a UFO but end up getting much more than they bargained for in the process.
If you enjoy tense, cerebral sci-fi then Nope is a must-watch. Yes, it's a UFO story – a genre that's been done to death – but Peele's interpretation here feels fresher and scarier than anything we've witnessed before. Take a look at our Nope review to find out why we loved Peele's latest sci-fi movie, and why it deserves a place on our new Prime Video movies list.