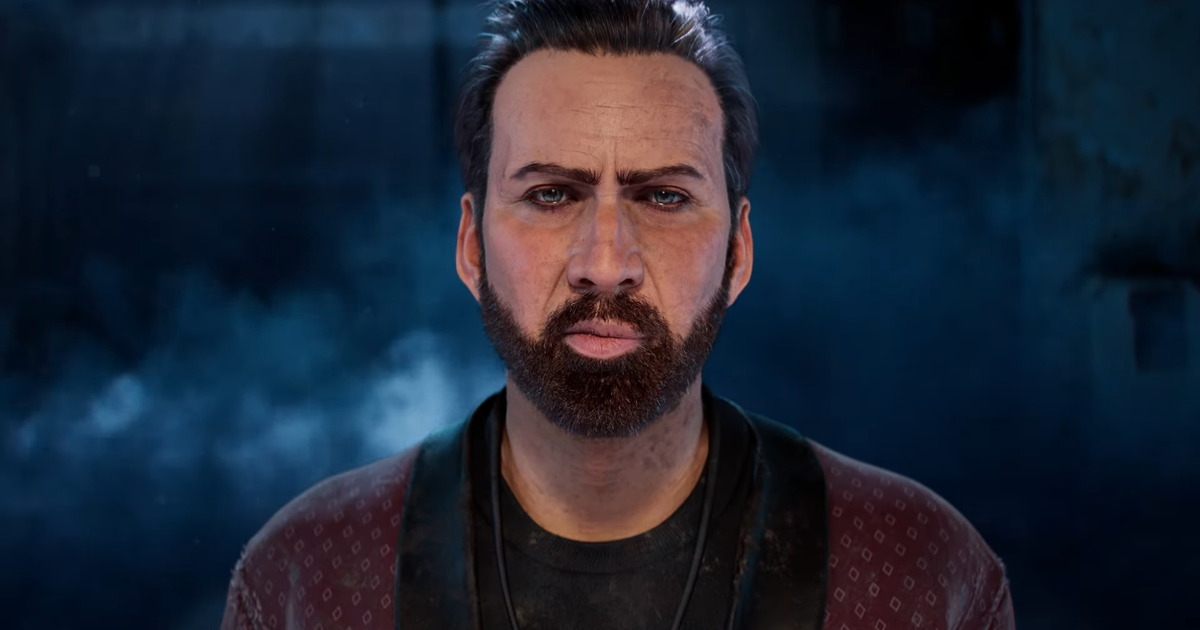 Nicolas Cage – yes, the Hollywood actor – is set to feature in horror multiplayer game Dead by Daylight.
"It's the performance of a lifetime," reads the announcement on Twitter.
If you're wondering what he'll look like, well… he looks a bit like Nicolas Cage!
More about Nicolas Cage is set to be revealed on 5th July. Until then, you can tune into the Dead by Daylight 7th anniversary livestream next week to see what the developer has in store for Year 8.
Cage will play himself in the game and will take the role of a Survivor.
Here's the official blurb: "After countless awards and over one hundred movies shot across the globe, Nicolas Cage had seen it all and done it all – or so he thought. While on set filming the role of a lifetime, his performance summoned The Entity, a malevolent being of incomprehensible power. The actor soon found himself cast in otherworldly Fog, forced to Survive a host of terrifying Killers deadlier than even the most scathing film critic."
Each year, Dead by Daylight celebrates its anniversary with a livestream of new announcements, so expect more news to drop next week.
It's the performance of a lifetime.
Dead by Daylight: Nicolas Cage. Coming to a realm near you.

Learn more on July 5th. pic.twitter.com/A96yvZPYpt

— Dead by Daylight (@DeadbyDaylight) May 17, 2023

To see this content please enable targeting cookies.