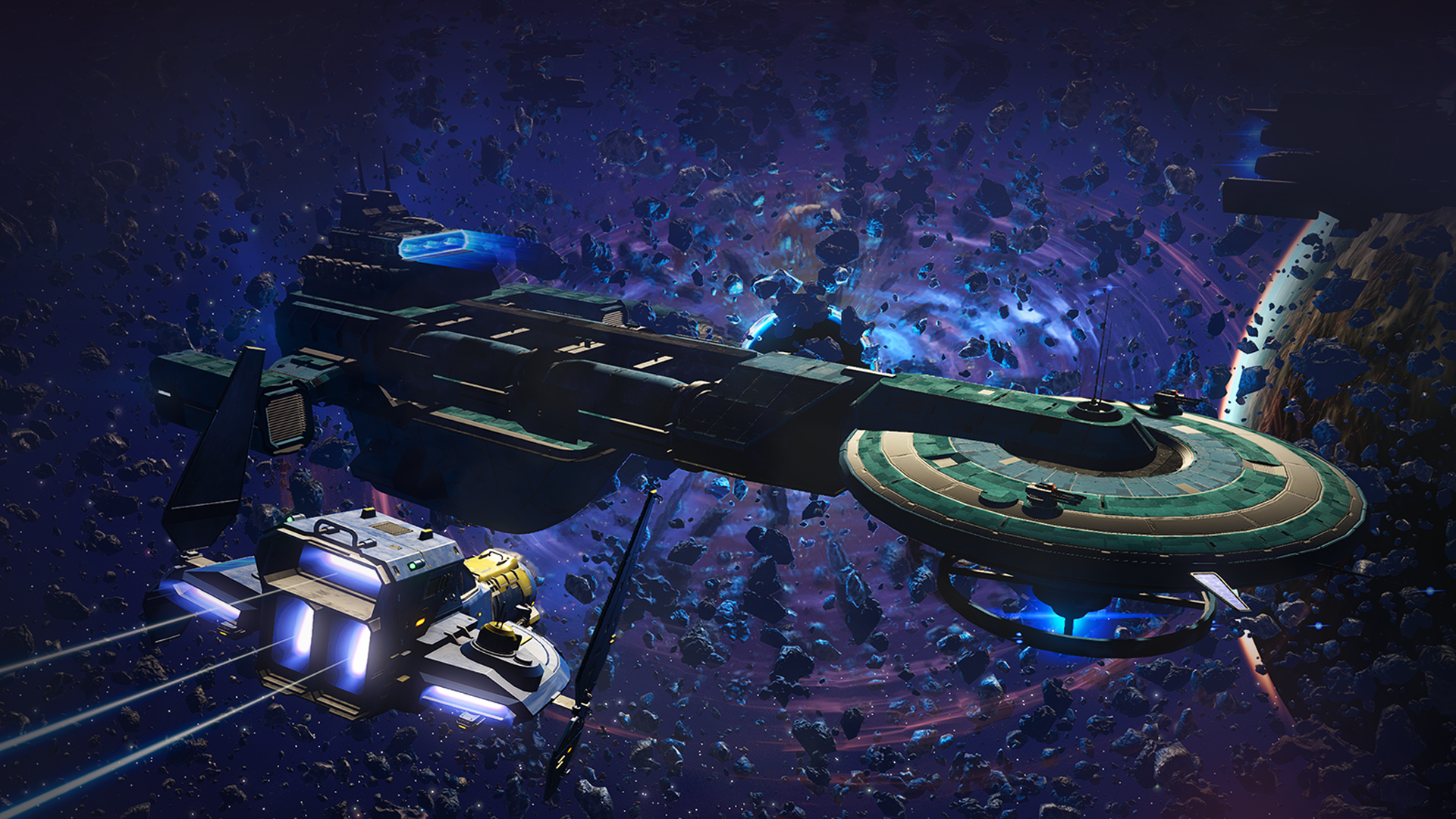 With less than a month to go until No Man's Sky's sixth birthday, developer Hello Games has finally, as of today, hit the big two-oh in terms of post-launch updates for its ever-expanding exploratory space sim, and the studio's latest addition – titled Endurance – takes aim at space bases, aiming to make freighters great again.
Freighters were, of course, one of No Man's Sky's very first post-launch additions, arriving all the way back in November 2016 as part of its game-changing Foundation Update.
While the Foundation Update's other major addition, base building, has undergone several revisions in the year's since its debut, freighters – those giant, habitable, expandable space vessels Travellers are now given early on in their adventures – have not, and their limited building blocks have remained an ongoing frustration for players like me who've long dreamed of constructing something a bit more lavish for their home among the stars.