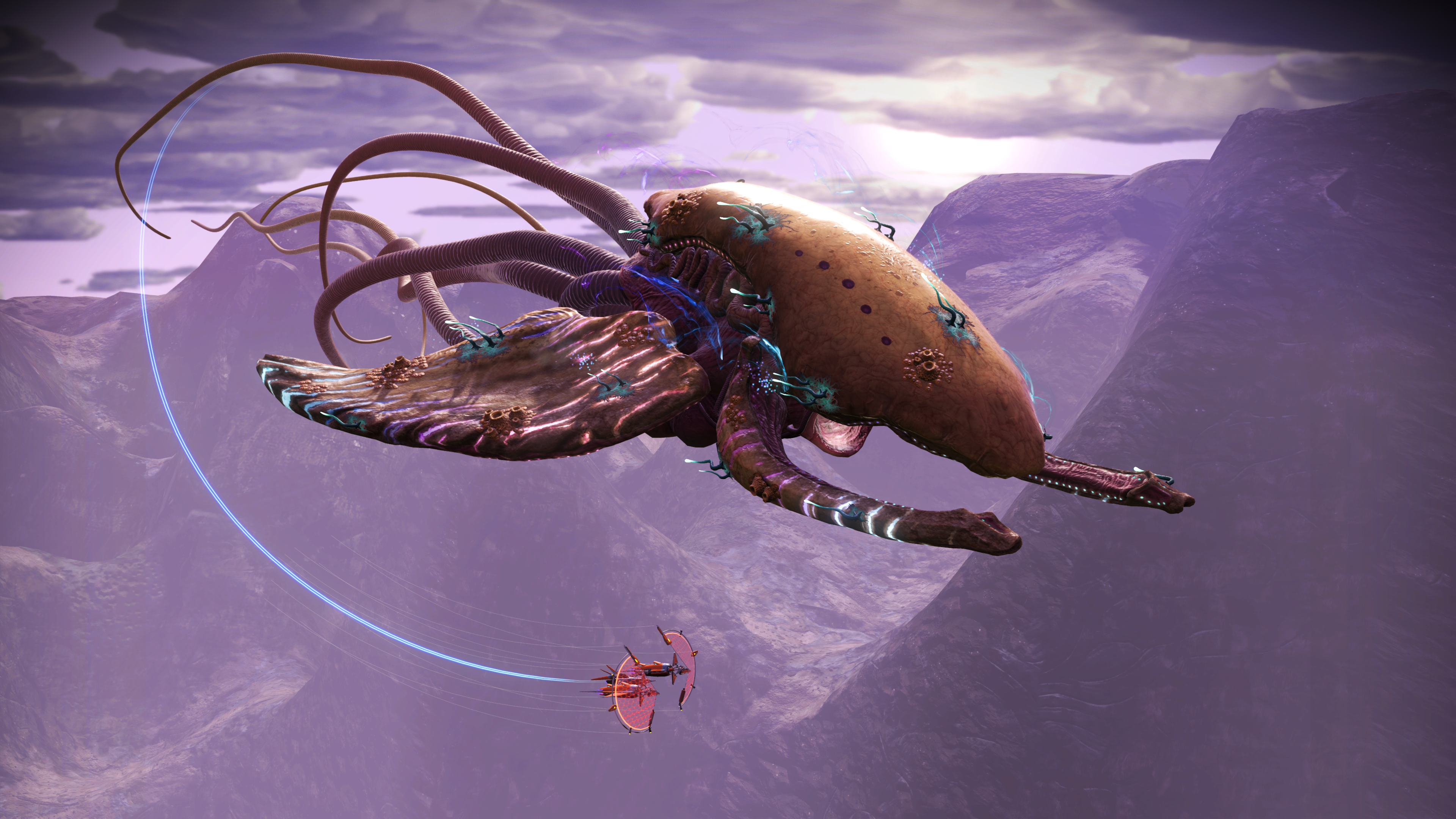 Like a Santa descending from the heavens on a reindeer made of space, Hello Games has delved into its sack of procedural treats to give good No Man's Sky fans one final gift for 2022: another chance to play all four of this year's Expeditions and snag any goodies they might have missed the first time around.
Expeditions, if you're unfamiliar, are something like No Man's Sky's stab at live-service-style seasonal content, serving up limited-time, curated experiences that condense and reshuffle the exploratory space sim's various systems into a series of progression-based milestone challenges. And the rewards for completing each one are usually pretty neat, ranging from robot dog companions to your very own space whale.
And now Hello Games has confirmed it'll be re-running all four of 2022's Expedition starting this Thursday, 24th November. As was the case in last year's redux event, Expeditions will run in truncated form, each lasting for just two weeks before the next one rolls in – meaning players eager to acquire any rewards they might have missed (including those on Switch, who haven't had chance to play any of these yet) will have to work quick.