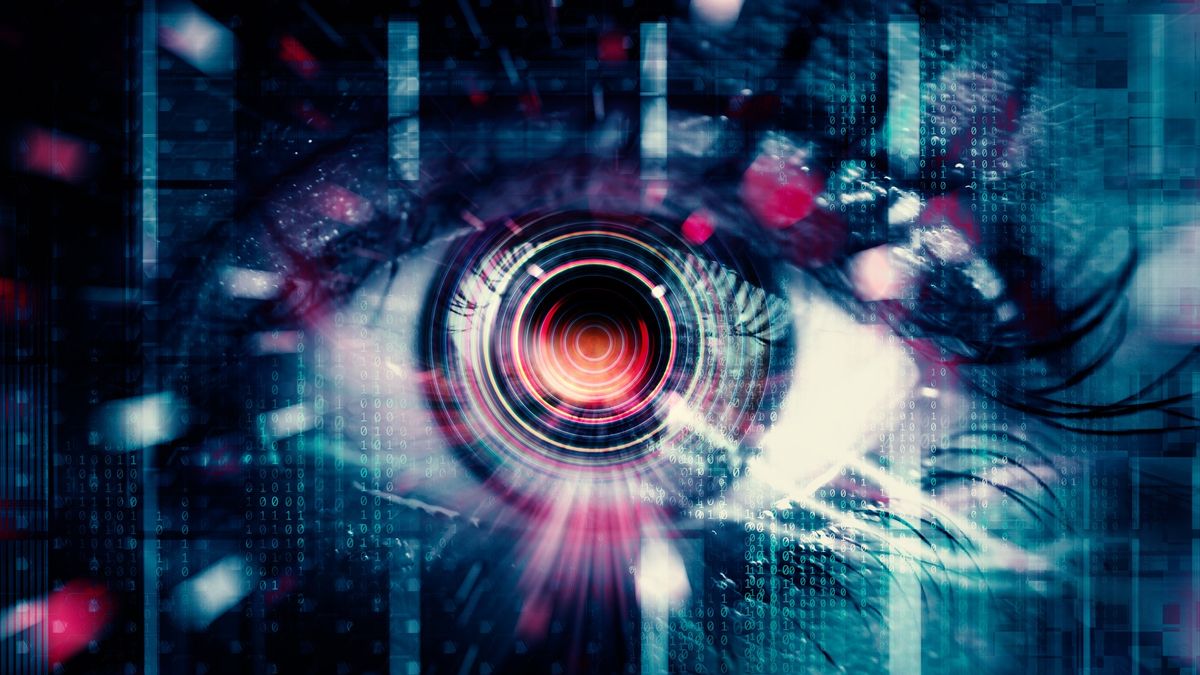 After going mainstream with ChatGPT, OpenAI's CEO is now embarking on a new challenge online.
Sam Altman actually co-founded Worldcoin in 2019 with the mission of "building the world's largest identity and financial network." Now, he seems to be close to securing $100 million of funds to kickstart the next step of the project: scanning everyone's eyeball to grant them free access to the new global cryptocurrency.
Some commentators have already expressed concerns about the ethical and privacy issues that could arise from it. So, will this end up being another privacy nightmare very much like his AI-powered bot?
Iris-scanning ID verification system
According to the official website (opens in new tab), Worldcoin is a new global cryptocurrency that aims to "create universal access to the global economy regardless of country or background, accelerating the transition to an economic future that welcomes and benefits every person on the planet."
Quite an ambitious mission, but how do its founders plan to do that?
The key to the whole project seems to be what they refer to as the Orb (opens in new tab). This is software that "uses iris biometrics to establish an individual's unique personhood." Once users have been verified, they can create their digital World ID and start receiving the crypto tokens.
The company ensures that the World ID, which was released last week (opens in new tab) in Beta together with the World App, "can be used pseudonymously in a wide variety of everyday applications without revealing the user's identity."
This technology, the so-called proof of personhood protocol (opens in new tab), is also believed to tackle some of the biggest issues raised by the quick development of AI-powered tools. It will discern between a real person and a bot, for example. Developers even believe that it could help provide a universal basic income to those affected by job cuts caused by AI.
Not everyone seems to be thrilled by the idea, though. Famous US whistleblower Edward Snowden raised concerns about the practice back in 2021. At the time, he pointed out how Worldcoin would de-facto build a global database of people's iris scans, keeping them in the form of hashes able to "match with future scans."
This looks like it produces a global (hash) database of people's iris scans (for "fairness"), and waves away the implications by saying "we deleted the scans!"Yeah, but you save the *hashes* produced by the scans. Hashes that match *future* scans. Don't catalogue eyeballs. https://t.co/uAk0NYGeZuOctober 23, 2021
See more
The company ensures that it will not store eye scans. It also says that the device is safe to use and will not hurt people's irises.
Three people with knowledge of the deal have said to the Financial Times (opens in new tab) that Wordlcoin is now in "advanced talks to raise fresh cash as it prepares to launch in the next few weeks."
The startup seems to be attracting new investors, too, alongside previous names like FTX founder Sam Bankman-Fried and internet entrepreneur Reid Hoffman.
Despite still operating on Beta, Worldcoin counts over 1.7 million sign-ups across the world so far, but the numbers are very likely to get higher soon.