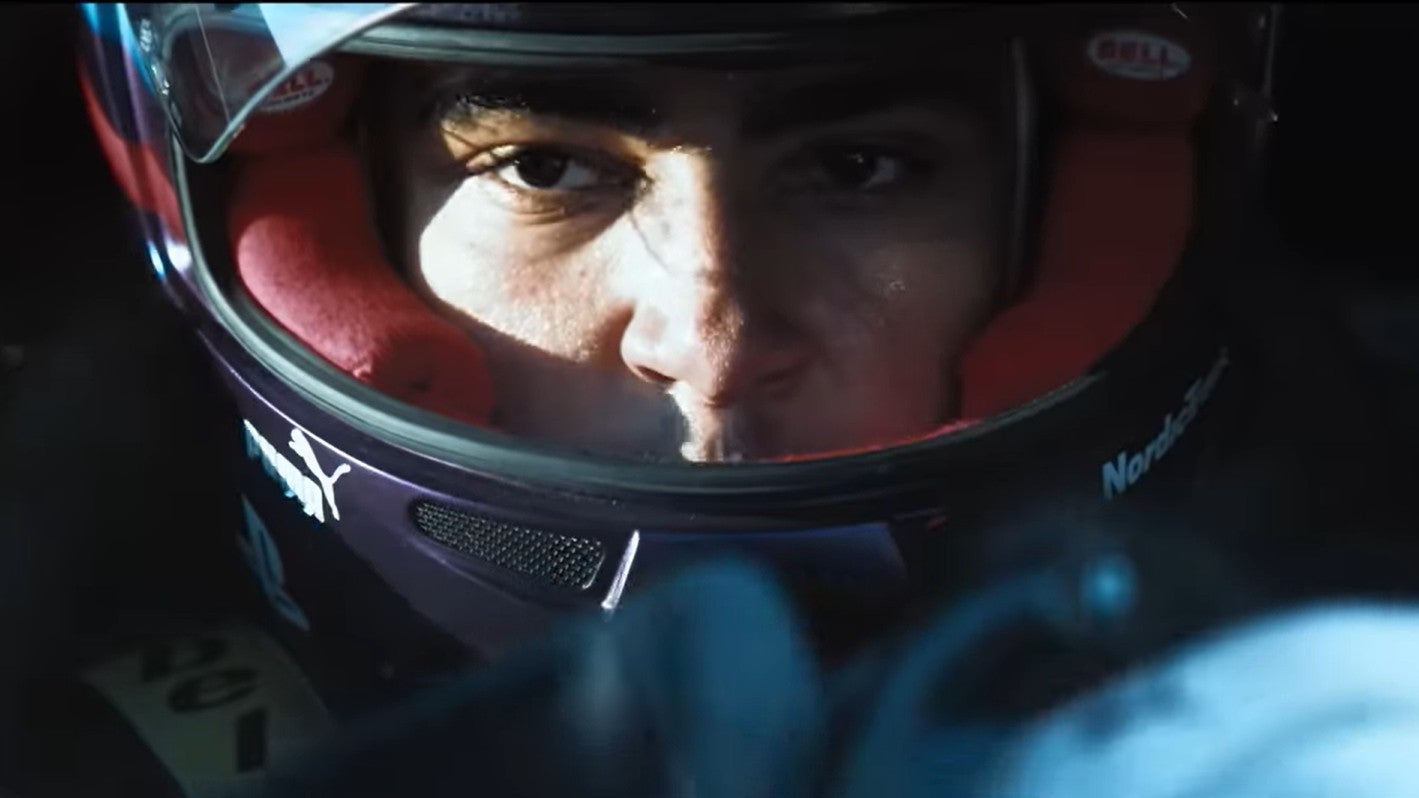 For those of you who, like me, are quite partial to a live action video game adaptation, I am pleased to tell you we have been given a new look at Sony's upcoming Gran Turismo film.
This trailer covers a few behind the scenes shots that give us a closer look at how the film was made – things like cars rigged up with cameras left, right and centre. It also has some quotes from the film's actors, including Pirates of the Caribbean and Lord of the Rings' Orlando Bloom who has promised us all "body vibrating sound" that will mean viewers will feel "every jolt [and] every thrill" of the race on the film's release (which will be exclusively in theatres).
Not that this film is going to solely focus on the cars, however. The cast has said there will be "heart-pounding action, drama [and] a love story" also woven into the script, that follows the true story of Jann Mardenborough.
For those who aren't already aware, Mardenborough was a teenage Gran Turismo player whose gaming skills won them a series of Nissan competitions to become a professional race car driver. You can see the trailer for yourself below.
Meanwhile, while talking at Sony's CES presentation last night (which you can see in full in the video below), PlayStation productions head Asad Qizilbash had the following to say:
"When we look at adapting game IP to the big screen we carefully consider 'how do we appeal to both long-term fans of the games and newcomers'… With Gran Turismo, we feel it has all the elements to do that.
"It has this incredible, compelling true story. It has this on screen experience that elicits the same emotional ride as gaming gives you and also racing gives you.
"We really wanted the spirit and the energy of the game to be captured and Neill [Blomkamp, Gran Turismo's director] was the perfect filmmaker to do that."
Gran Turismo is set to release on 11th August 2023.