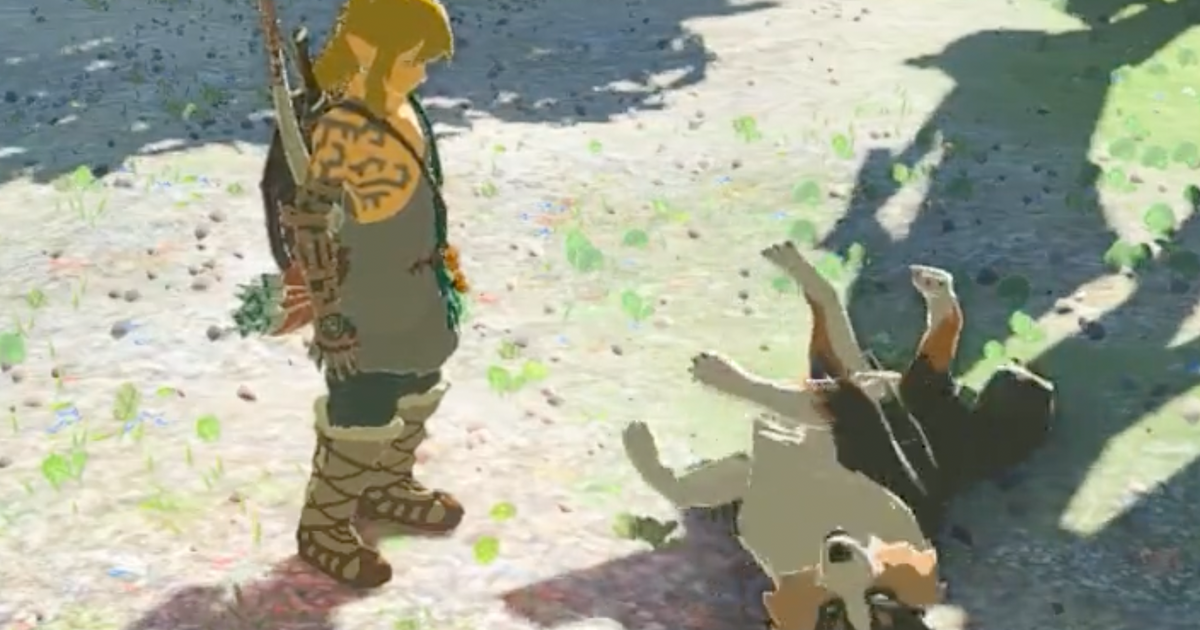 The world and his dog may be ignoring the sunshine this weekend and shutting themselves away in favour of playing The Legend of Zelda: Tears of a Kingdom, but what happens when you can't even pet the dog?
That's my clumsy segue into confirming the devastating news that no, you cannot pet the dog in The Legend of Zelda: Tears of the Kingdom. And no, fans are not happy about it.
"We waited six years, and for what?" opined one commenter, and another responded: "That's it I'm not buying."
"This is the 'tears' part," said another, which just-so happens to be the official Specsavers Twitter account.
You cannot pet the dog in The Legend of Zelda: Tears of the Kingdom pic.twitter.com/dAxQCnKF5X

— Can You Pet the Dog? (@CanYouPetTheDog) May 12, 2023

To see this content please enable targeting cookies.


"If you pet it, it would run out of durability and be broken," added another cheeky fan.
Producer Eiji Aonuma recently hinted that a Zelda game with a playable Zelda may become a reality.
"We feel like what takes most priority is this idea of gameplay. If it turns out that the particular gameplay we're trying to bring to fruition would be best served by having Zelda take that role, then it's possible that that could be a direction we could take," Aonuma said in a recent interview.
"With that said, of course, because we are not sure what the next gameplay experience is going to be, we can't say what Zelda's next step is going to be."
In the Eurogamer The Legend of Zelda: Tears of the Kingdom review, we called the sequel "a terrific Breath of the Wild follow-up with some brilliant new systems, amazing views and more dungeon-type spaces, plus a slightly deadening emphasis on gathering resources", awarding it 4 stars out of 5.
Hoping that Nintendo will consider bringing the Zelda series to life on the silver screen? You're not the only one – even Tears of the Kingdom's own developers are "interested" in the idea.