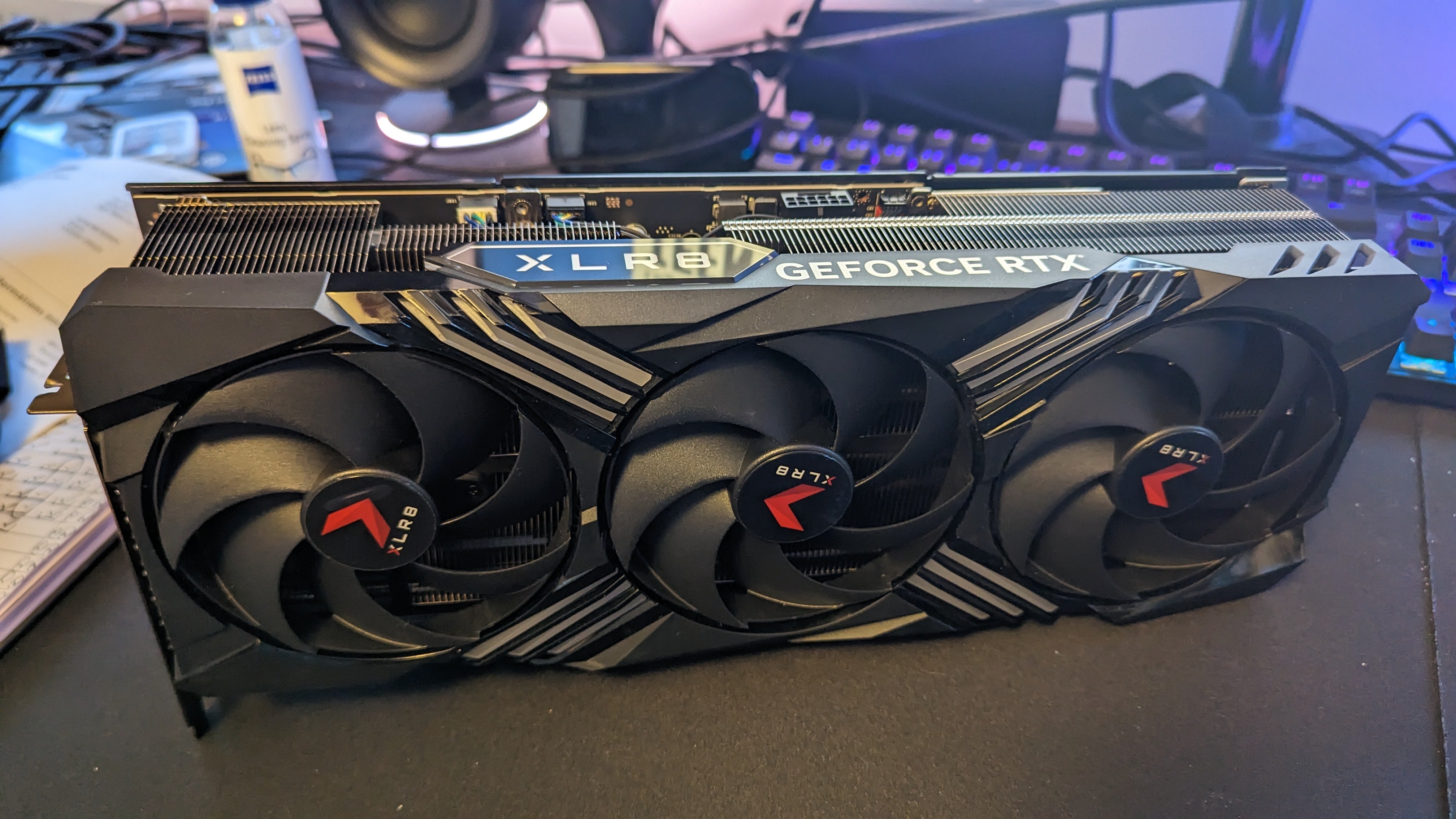 The RTX 4080 is a weird graphics card. It's hugely powerful, outpacing the RTX 3090 Ti with a smaller price tag and better power consumption, yet the RTX 4090 is the better value card thanks to the big leap in performance it delivers. So is there really an argument to be made to upgrade from the RTX 3080 to 4080?
To find out, I reached out to PNY who sent over their XLR8 Verto Epic-X RTX 4080 card. Priced at £1369 in the UK and $1199 in the US, this isn't the cheapest RTX 4080 available, but its 2205MHz rated boost clock fits the reference spec perfectly.
Its design is a good representation of current trends in custom GPU designs too, being slightly thinner than the FE design (138 vs 140mm) but longer (332 vs 310mm) and taller (66 vs 61mm). It has the usual complement of one HDMI 2.1 port and three DisplayPort 1.4a connectors, one 12-pin power input (with Nvidia's 3x 8-pin power adapter provided for use with older PSUs) and a three-fan design that feels appropriate for this level of performance.