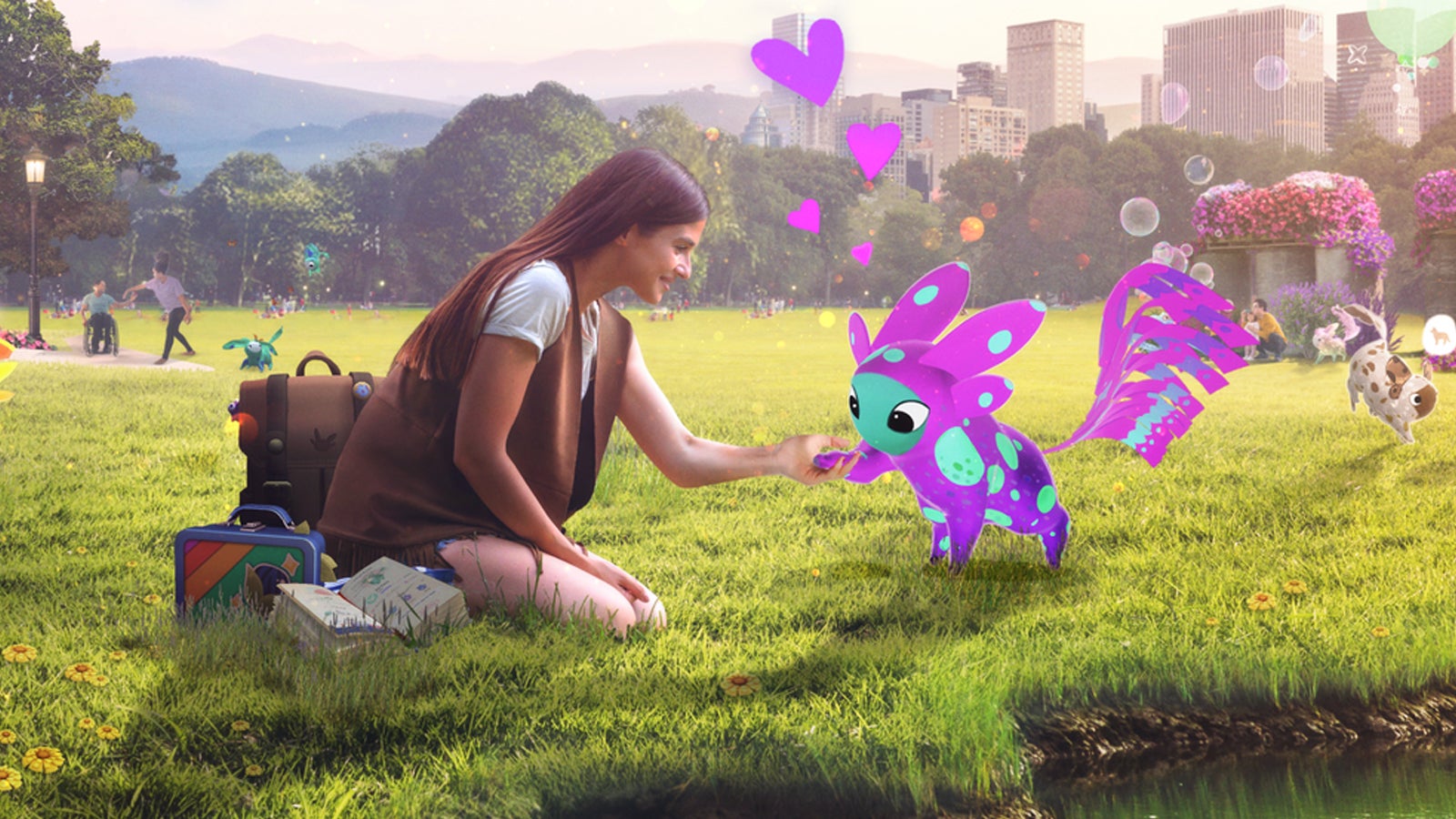 Niantic – the developer behind the likes of Pokémon Go, Pikmin Bloom, and the recently released NBA All-World – has confirmed its latest stab at augmented-reality gaming, Peridot, is launching for iOS and Android on 9th May.
Peridot, which was announced last April, is Niantic's spin on Tamagotchi-like virtual pets, tasking players with caring for and breeding their colourful digital charges into adulthood.
"Our team has been hard at work making Peridots real," creative director David Hollin explained in a blog post announcing today's release date news. "They are immersive, amazing magical creatures that eat, sleep, play with toys, explore their environment, get bored, develop unique personalities, and are always in need of a loving adopter like you."
Players will need to care for their Peridots on a day-to-day basis – as with Pokémon Go, there's a real-world element as they're taken outside on "adventures" – and soon they'll grow from babies to teenagers and then into adults, at which point they can be bred to hatch a new generation of Peridots (or Dots for short) that'll inherit their parents' genes.
By combining genes from different parents, players can make an "infinite number" of different looks for their pets, including "metallic, fuzzy, goat-horned, big-eared, [and] bushy-tailed", but Niantic also notes there are some baseline "archetypes" such as unicorn and clownfish.
Niantic says anyone that pre-registers via Google Play or Apple's App Store and plays within the first two weeks of Peridot's release will get a launch-exclusive party hat for their virtual pet.
Peridot will be Niantic's second major release since it laid off 8% of its staff and cancelled four more projects – reportedly including a Hamlet collaboration with Punchdrunk and an already announced Transformers games – in 2022, amid "economic turmoil" for the company.