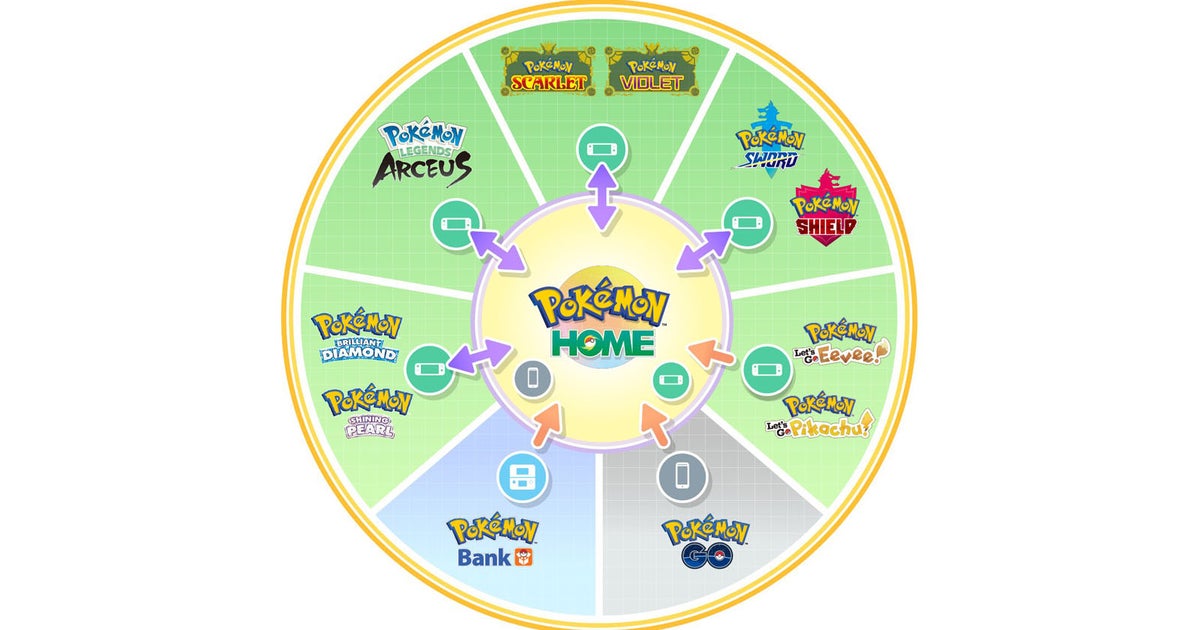 The latest Pokémon games for Nintendo Switch will finally connect to cloud service Pokémon Home following an update due next Wednesday, 24th May.
Pokémon Scarlet and Violet first arrived in November last year, and until now have been unable to connect to Pokémon Home, the service which lets you transfer creatures to and from other Pokémon games.
That all changes next week, when Scarlet and Violet will gain Home compatibility. This means being able to import any supported creature from any of the mainline games supported by Home at present, alongside the previous storage service Pokémon Bank, and also Pokémon Go.
Pokémon Scarlet and Violet will release several expansions later this year!
You'll also be able to export creatures out of Scarlet and Violet into Home's storage space. These can then also be transferred into a number of older mainline games – as long as they existed in those games at the time they were released. (So, no transferring all-new creatures that debuted in Scarlet into Pokémon Let's Go Eevee.)
Connecting your copy of Scarlet or Violet to Pokémon Home will unlock bonuses, including starter Pokémon Sprigatito, Fuecoco and Quaxly with Hidden Abilities.
Pokémon Scarlet and Violet released to a mixed review from Eurogamer last year, which praised its ambition but criticised its performance.
"An interesting reworking of the traditional Pokémon gameplay for an open-world setting brought low by its lifeless environments and graphics," Lottie wrote in Eurogamer's Pokémon Scarlet and Violet review.
Regardless, the pair of games has since gone on to sell extraordinarily well, with 20m copies shifted in four months.