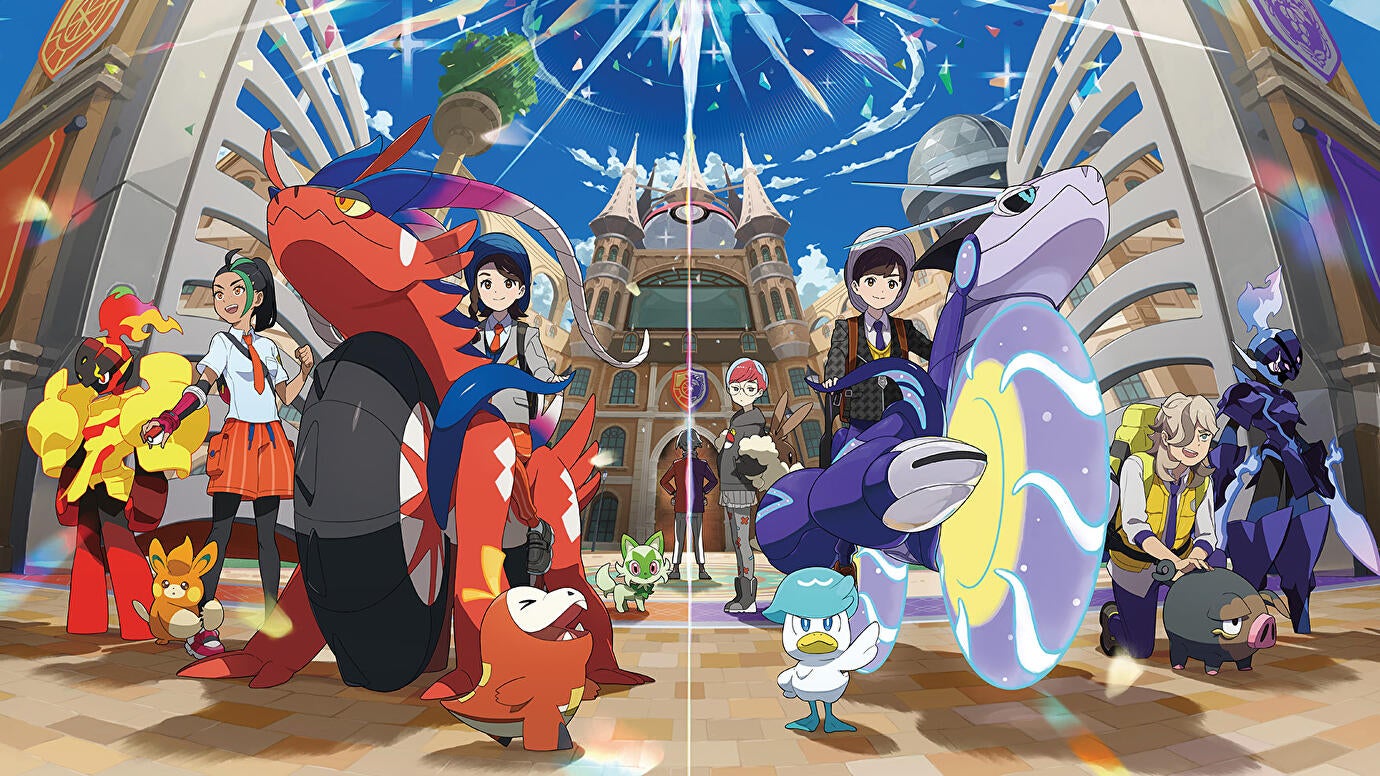 Pokémon Scarlet and Violet's next major update is scheduled to arrive in "late February".
That's according to an official press release shared to promote a new video celebrating the long-running series surpassing the 1,000-Pokémon milestone.
Specifics of the 1.2 update, as the patch will be known, are limited, with the announcement merely saying it will "include bug fixes and add functionality".
Full details will be shared at a later date, but it's possible Pokémon Scarlet and Violet's 1.2 update will herald the previously promised ability to link the games to Pokémon Go on mobile – which, among other things, will finally allow players to catch the adorable Gimmighoul.
In November, Pokémon Go developer Niantic said the feature would arrive sometime in 2023.
As for 1.2's promised "bug fixes", that could be anything, but players will be hoping they address the serious performance issues dogging the game since launch. Nintendo acknowledged performance problems back in December, saying, "We take the feedback from players seriously and are working on improvements to the games."
Digital Foundry called Pokémon Scarlet and Violet "comprehensive technical failures" in a breakdown of the launch versions last year, highlighting "embarrassing artwork, terrible draw distance, poor performance and a litany of bugs" – so there's plenty of room for improvement.
Despite widespread criticism of the the games' technical problems, Pokémon Scarlet and Violet have been a huge commercial success. The pair sold 10m copies in their first three days of release, smashing previous series entries' already considerable launch day records.
Game sales aggregator Game Data Library, using data from Famitsu, notes Pokémon Scarlet and Violet have now broken Pokémon Sword and Shield's lifetime sales – amassed over three years – in just eight weeks.