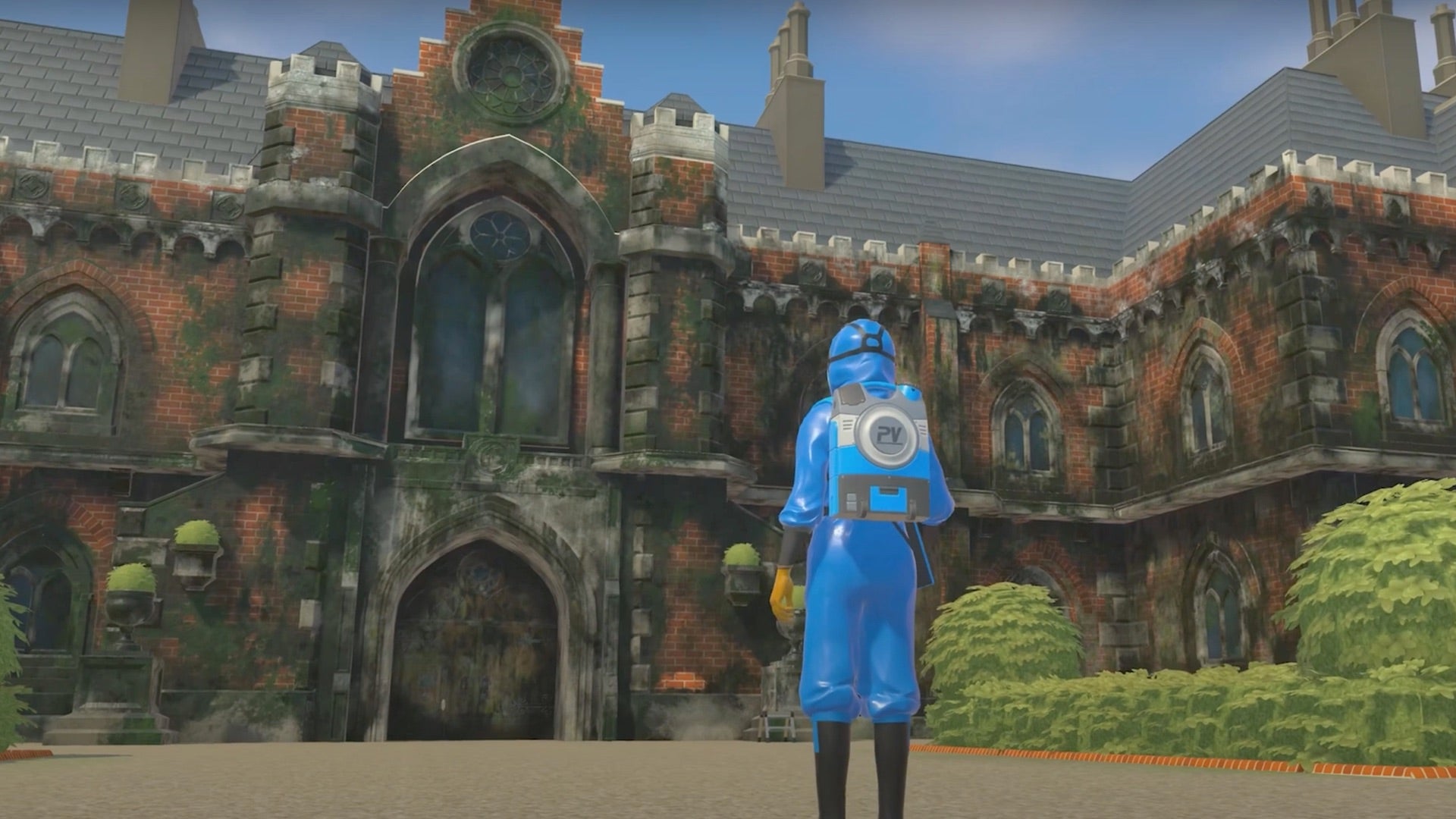 FuturLab's marvellous hose-'em-up PowerWash Simulator has set its sights on a new target in need of a clean, this time whisking players away to the world of Tomb Raider as part of a free update coming to PC, Xbox, PlayStation, and Switch on 31st January.
PowerWash Simulator, if you're unfamiliar, arms players with assorted pumps, nozzles, and climbing equipment then sets them loose across a broad selection of scruffy environments in need of a good clean – from fire stations and treehouses to subterranean public loos. It's weirdly, wonderfully satisfying stuff, and surprisingly relaxing too.
PowerWash Simulator's incoming crossover, officially titled the Tomb Raider Special Pack, gives players access to five new levels in as part of a new mini-campaign, including a sprawling version of Croft Manor so utterly filthy, it's hard not to wonder what Lara's been up to.
Hose in hand, players will seemingly – judging by the Special Pack's announcement trailer – get the opportunity to clean both its interior and exterior, admiring the manor's grounds on the outside and squirting down a host of familiar artifacts and easter eggs within.
"We know the community wants more to clean, and I'm delighted we're able to kick off our post-release plans in style with this Tomb Raider collaboration," PowerWash Simulator publisher Square Enix said as part of today's announcement.
PowerWash Simulator is already available on PC, Xbox One, and Xbox Series X/S, but that'll expand to PlayStation 5, PS4, and Switch on 31st January. The Tomb Raider Special Pack will be available on all platforms at the same time.