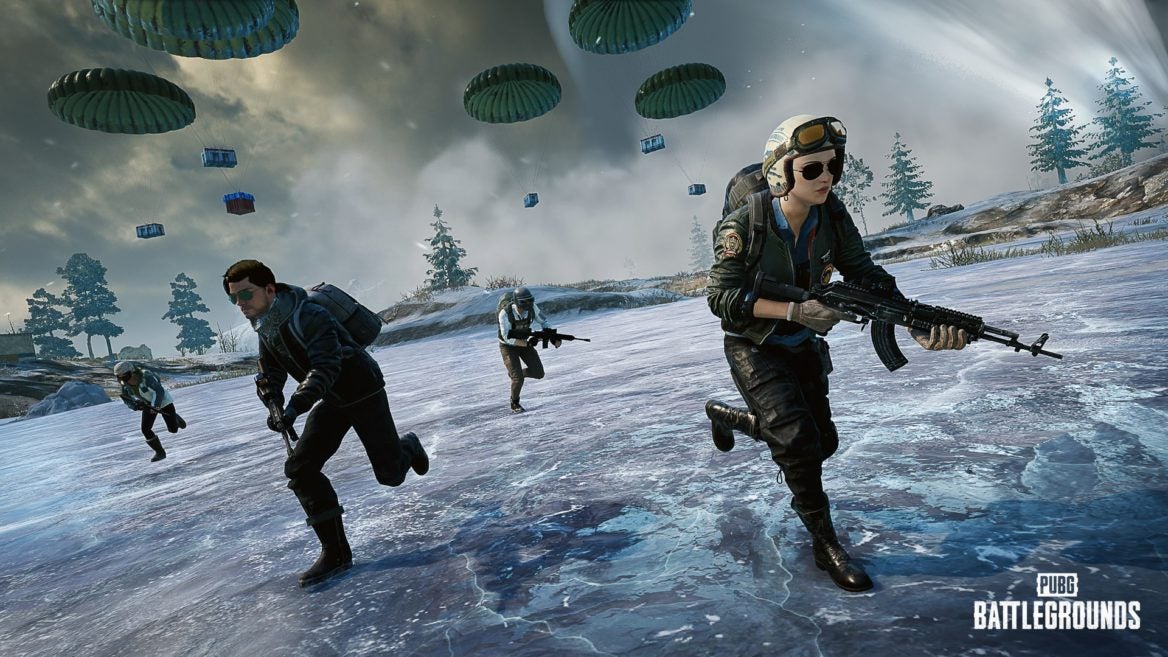 PUBG: Battlegrounds' – formerly known as PlayerUnknown's Battlegrounds – Update 21.2 is on the way, dropping on 17th January for PC players and the 25th for those looking for a chicken dinner on consoles.
The update ushers in changes to Vikendi, Sanhok, and Taego, as well as an "update to the 1v1 Arena in Training Mode". You can check out the highlights in the helpful video embedded below:
Vikendi's changes include multidrops – which means multiple care packages holding high-tier loot will randomly drop throughout the match – as well as Repair Kits which do exactly what they say on the tin and enable players to repair helmets and armour, plus vehicles, too, if you final the Mechanic's Toolbox.
The Blizzard Zone is also on the way to Vikendi.
"Mother Nature is back wreaking havoc upon Vikendi once again," developer Krafton teases. "With the 21.2 Update, players may find themselves face-to-face with the Blizzard Zone. Once players enter the Blizzard Zone they will find themselves moving slower, receiving consistent damage per second, hindered sight and sound, and vehicles will be harder to manoeuvre."
The blizzard also introduces Secret Rooms; just find a Security Key, and you'll be able to access the rooms and "be rewarded with various high-tier items".
As for Sanhok? Well, in response to player feedback, ascenders have been added to cave and rock mountains, the attachments for which will now be provided as starting items. You'll also find additional bridges dotted around the map to make traversal easier, sand terrain around unspecified "certain areas" – again, to make travelling around easier – and the water area around Ruins is now swimmable.
Finally, the Arena recently introduced to Survivors for the Training Mode lets you record your win streaks.
For more, including all the bug and QoL tweaks, head on over to the official patch notes.
ICYMI, PUBG: Battlegrounds is available now on Epic Games Store. Whilst the free-to-play battle royale is now available to play on pretty much every platform known to humankind, this is the first time it's been playable on PC outside of Steam.
Krafton, the South Korean company behind PUBG: Battlegrounds, recently announced it's buying The Ascent developer Neon Giant. Although Neon Giant only has one title to its name so far – last year's cyberpunk action-RPG The Ascent – the Swedish studio was founded by industry veterans with credits on the likes of Doom, Wolfenstein, Gears of War, and Far Cry 3.