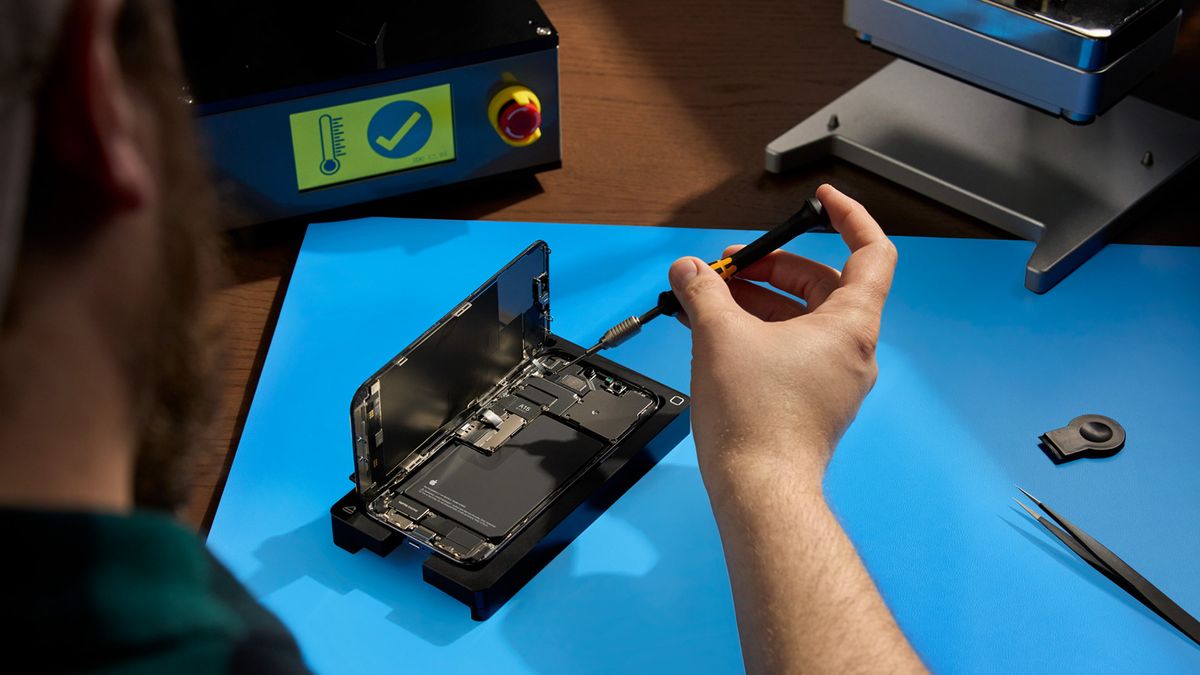 Starting on March 1, Apple will charge an extra $20 USD for replacing batteries on older products. If you're planning on changing the battery on that old iPhone in your pocket, you better do it soon.
The policy change was first discovered by a user on the Apple subreddit (opens in new tab) who noticed that replacing the battery on an out-of-warranty iPhone 13 and older models will now cost $89. This prompted other users to check out Apple's other repair services, and sure enough, other devices will be getting a price hike of their own on the same day.
Getting a new battery for a MacBook Air will now cost $159 – a $30 bump. For both Macbook and MacBook Pro laptops, the replacement fee will jump an extra $50, making the new cost $249.
With iPads (opens in new tab), the following models will also see a $20 fee hike, bringing the total price from $99 to $119: iPad Pro 12.9 (fifth generation and older), Pro 11 (third generation and older), Pro 10.5, Pro 9.7, iPad mini (sixth generation and older), and the iPad Air (fifth generation and older).
Prices will stay the same if your iPhone is a part of the AppleCare Plus program. If you're a part of the program and your phone's battery "holds less than 80 percent of its original capacity", you can also replace said battery for free, according to the company.
Global rollout
The policy change will be global, although prices differ depending on the region (opens in new tab). Canada, for example, will see the iPhone battery replacement fee go from $89 to $119 CAD (about $65 to $87 USD). Countries in the European Union will see a €24 jump going from €75 to €99 (about $75 to $104 USD). UK customers will have to pay one of the highest iPhone fees: £99, which at the time of this writing, is almost $120 USD.
Looking at the global price changes for iPads (opens in new tab) and MacBooks (opens in new tab), they follow a similar pattern. Fee increases all around, with the United Kingdom seeing the biggest jump for all of the same models listed earlier.
It's unknown what compelled Apple to suddenly increase prices without warning. Skim through that Reddit post mentioned earlier, and you'll see a ton of people responding very negatively. One user calls the hike a "rip off" while another says it's "ridiculous".
The price hike could also be the start of a new company trend regarding device repairs. We reached out to Apple for reason behind the price hike and if the Self Service Repair program will see something similar. Since its launch back in April 2022, Apple has mostly left the program alone. Self Service Repair has only seen only one new device added to its catalog: the iPhone SE 3. This story will be updated if we hear back.
If you're thinking of picking up a new phone, be sure to check out TechRadar's round up of the cheapest iPhone deals for January 2023.