The main game isn't even out yet, but the demo for Resident Evil 4 remake has a whole load of mods available on PC.
Victoria already shared a few earlier this week, including a shirtless Leon, a banana for a gun, and a VR mod.
Just a few days later, there are plenty more available for players wanting to be scared, amused, or get a little more thirsty.
First up is this frankly terrifying baby head mod from JTeghius Kittius, that gives Leon the head of Rose the baby from Resident Evil Village. It follows a similar mod for Chris Redfield. I absolutely hate it. Those eyes have certainly seen things.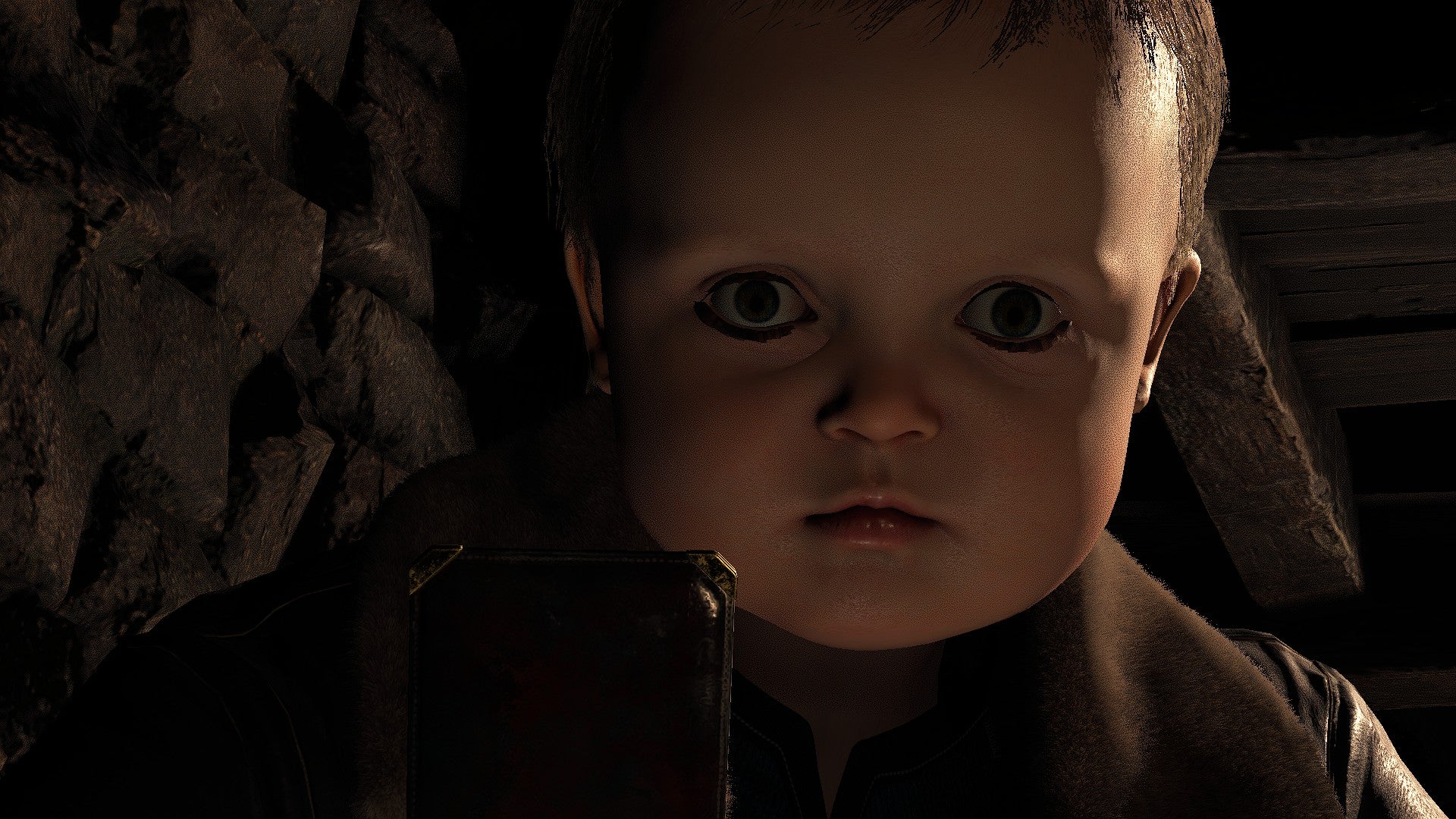 For something a little (read: a lot) more revealing, here's Leon in a thong. No comment, to be honest.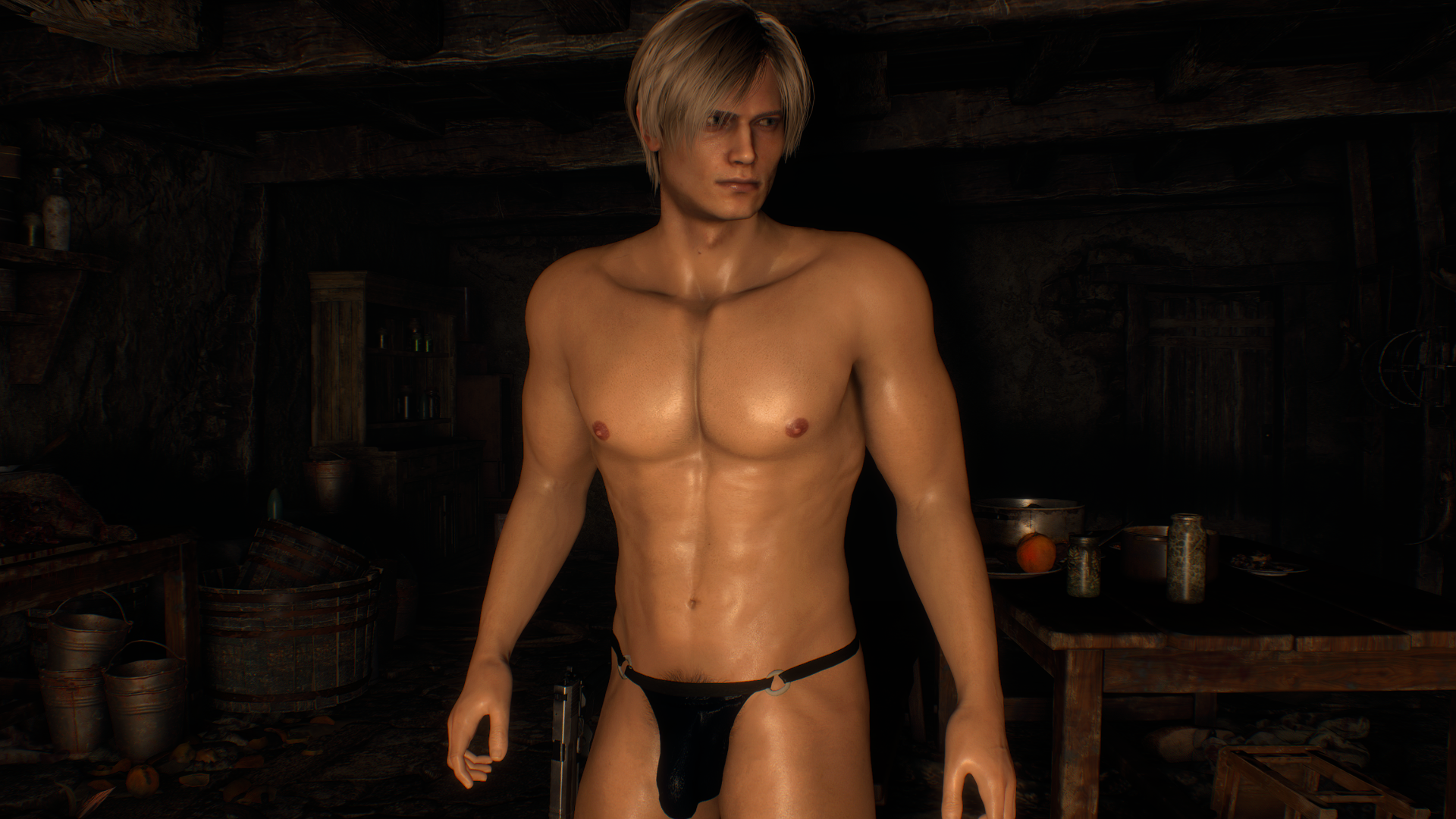 Finished gawping? Good, let's move on.
There are lots of mods that change the lead character. Perhaps you'd like to play as CJ from Grand Theft Auto: San Andreas? Or maybe you'd rather play as a legendary film star: here are Keanu Reeves and Mark Hamill.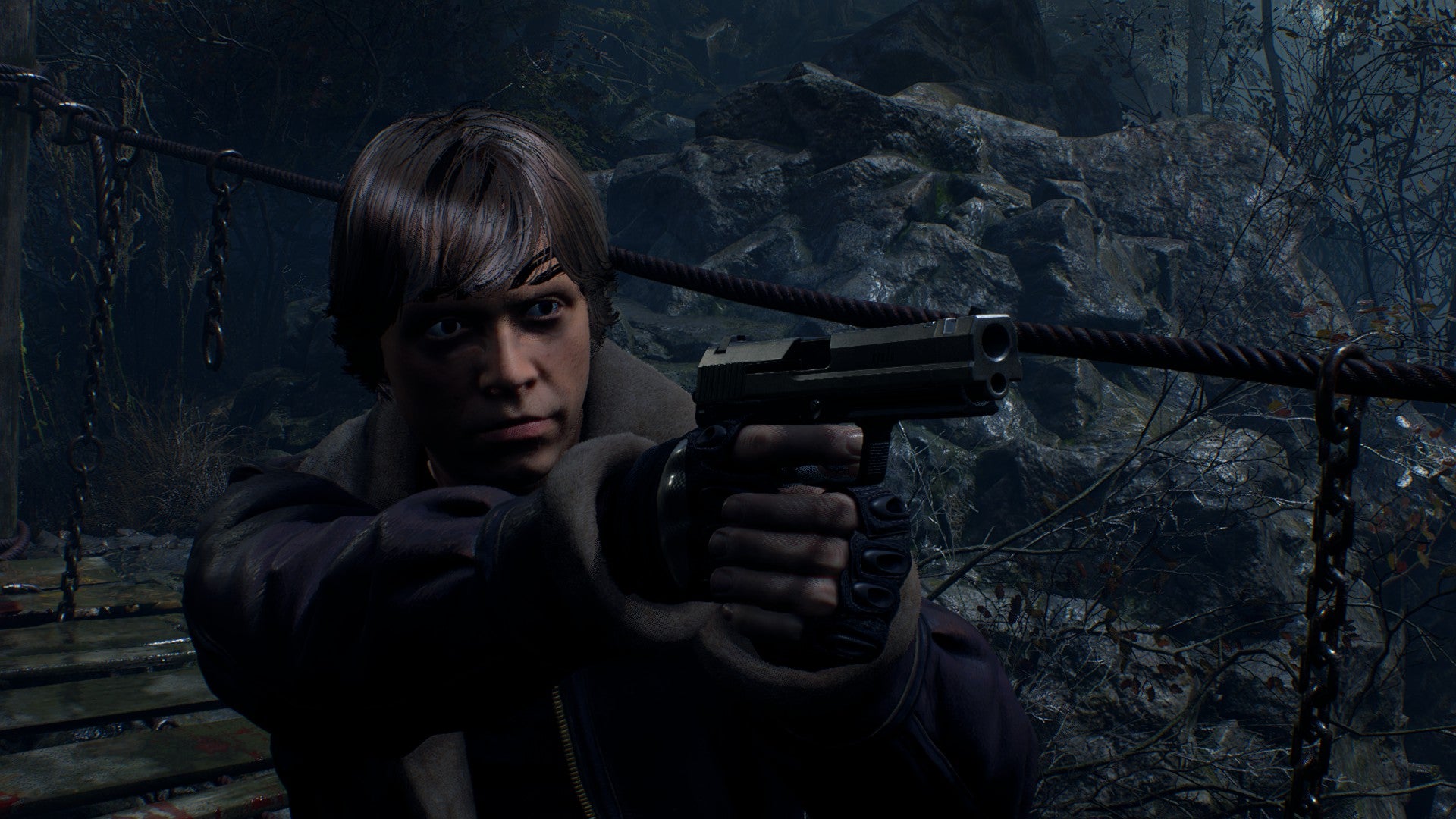 And here's a mod that gender swaps Leon, so you can play as a female protagonist instead.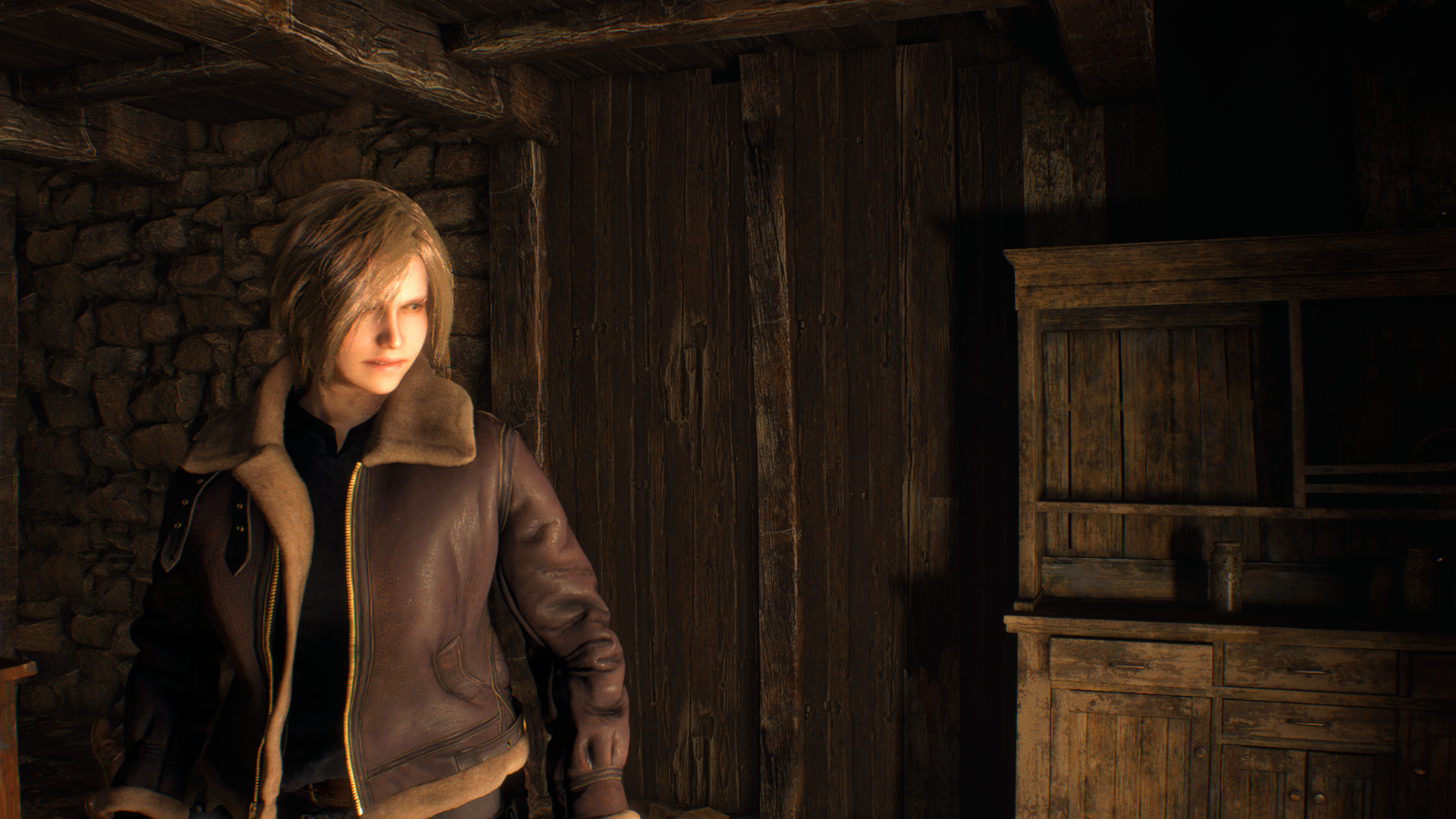 For Devil May Cry fans, you can swap out Leon for both Dante or Vergil from the fifth game. I wonder if Leon is a fan of pizza?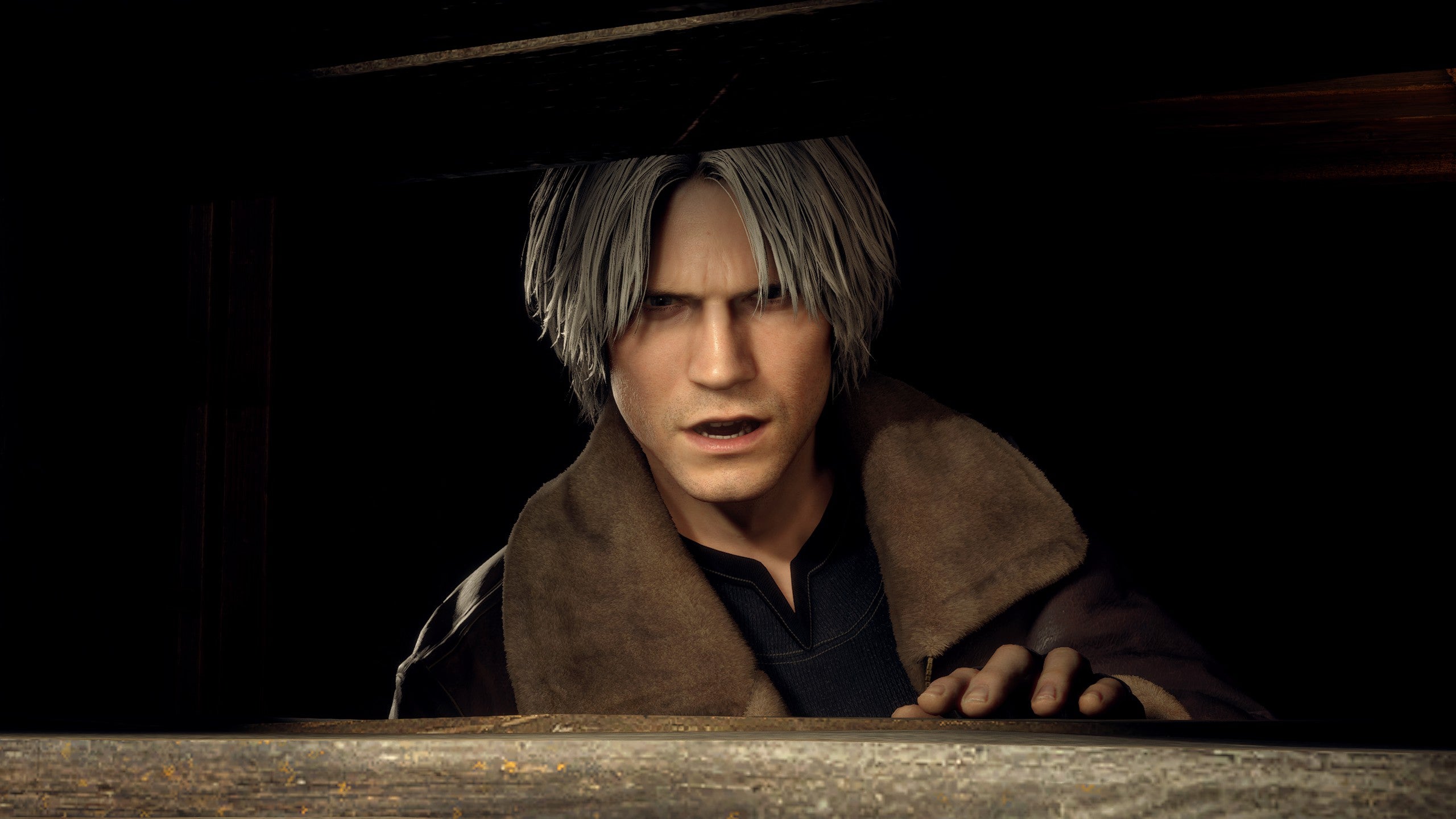 This mod expands the village to add more exploration, though I fear this won't be necessary once the full game is released.
And lastly, something truly frightening: Shrek as the chainsaw man. That'll do, Leon. That'll do.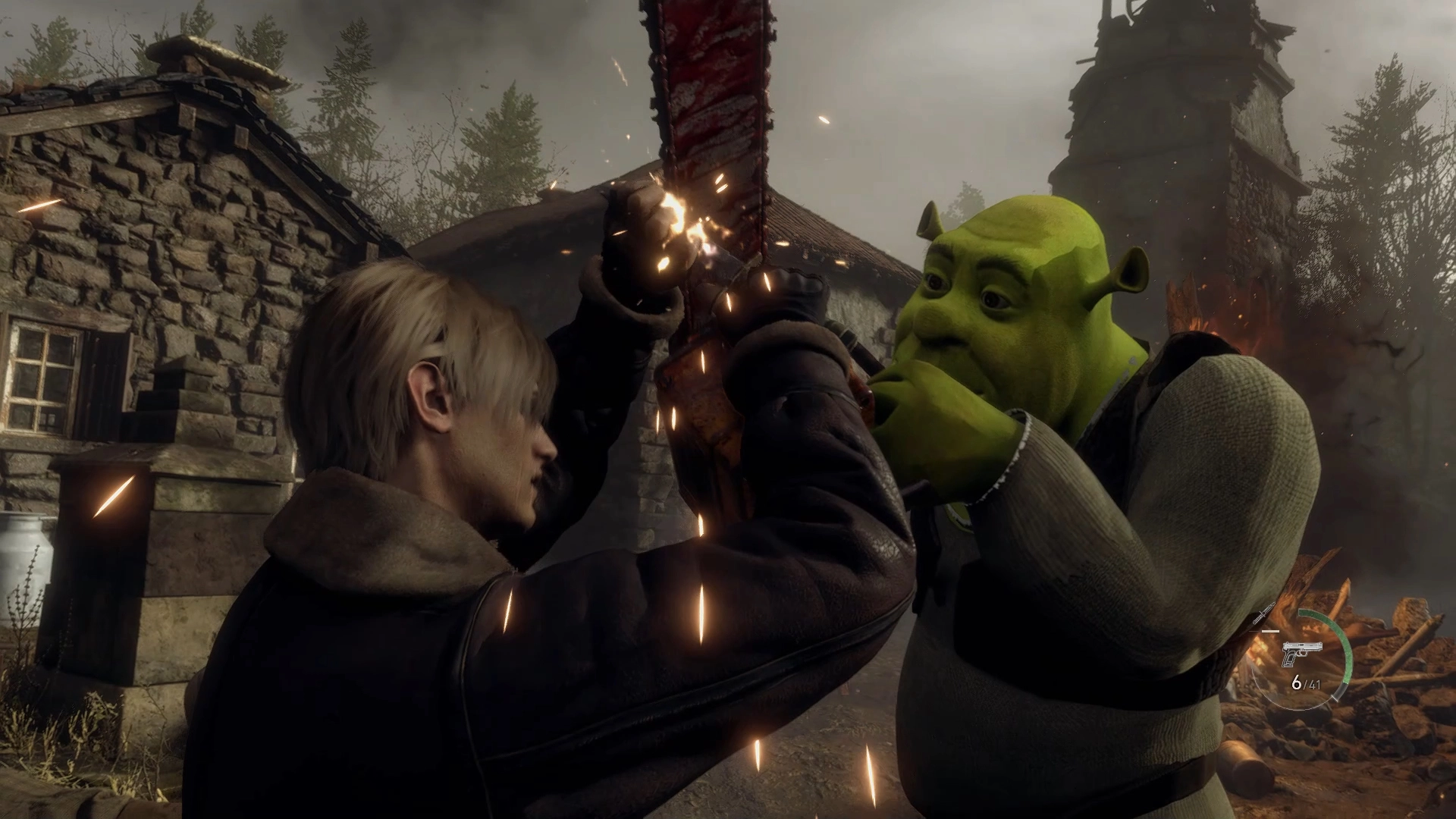 For more on Resident Evil 4 Remake, check out Aoife's Recommended review: "this is about as good as remakes get".
I certainly look forward to these mods being implemented in the full game, out next Friday.